Two burglars named Garfield Morgan and Kim Gorton picked the worst possible house to rob.

They chose the home of Harry Harrington, a 6'7″ tall muscular and notorious gay sex predator who has served time in jail for numerous sexual assaults.
An aggressive and predatory sex offender, he's not the kind of man you'd want to annoy. Harrington, also known as 'The Wolfman', easily overpowered the thieves, tied them up and assaulted them for five full days.
The story had it that he took turns to rape the men anally.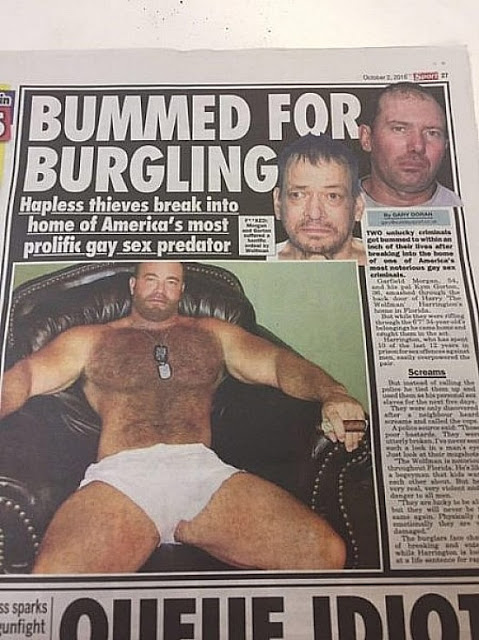 Police only intervened after a neighbor heard the men's cries for help and called them.
***
While this might sound as your perfect karma story, the story is obviously fake.
It was first reported by a fake tabloid and credible sources has since confirmed that no Harry Harrington exists in the Florida sexual predator database.
In addition to the story's dubious source, the photographs included along with it are also suspicious.
The image purportedly showing Harry "The Wolfman" has been circulating online since at least 2009.