Many BBNaija viewers already know BBNaija Lockdown housemate Prince is super competitive – probably one of the top three most competitive Lockdown housemates after Ozo and, possibly, Praise, who has been evicted from the show.
Not winning the 2020 BBNaija Pepsi Challenge really got to Prince and for several hours after the winners (Ozo and Trikytee) were announced, he remained moody.
He later, during a conversation with Tolanibaj, alluded that his teammate Nengi had contributed to their loss by forgetting her lines and abandoning the choreography they rehearsed.
BBNaija Prince's statements did not go down well with Nengi's horde of fans who go by the title Ninjas. Many of Nengi's fans expressed their disapproval of Prince's comments about their favourite on Twitter, with some saying they regretted voting for him.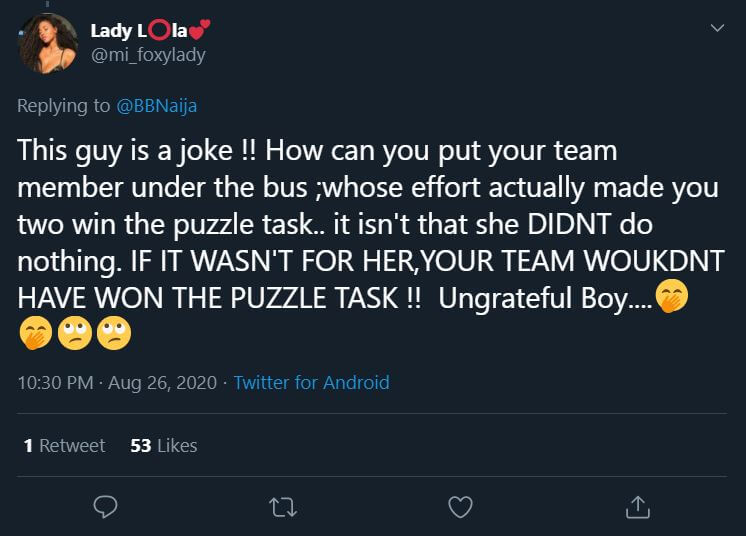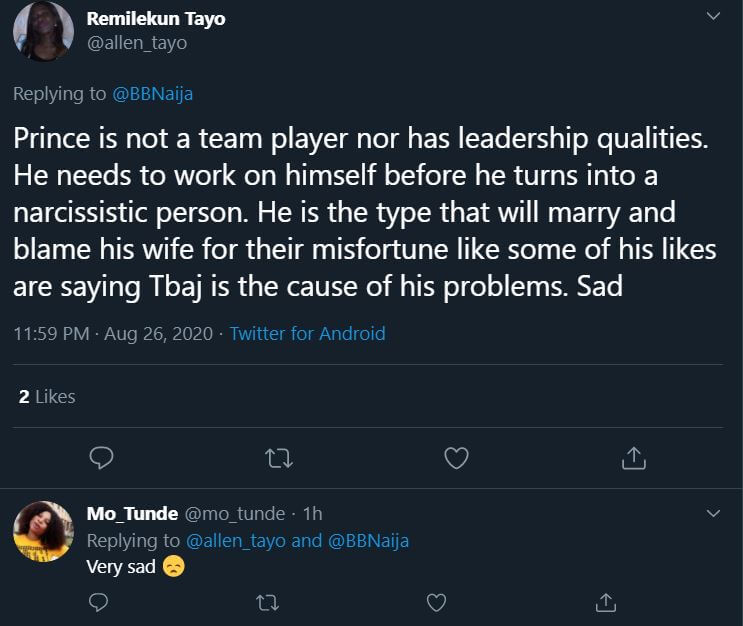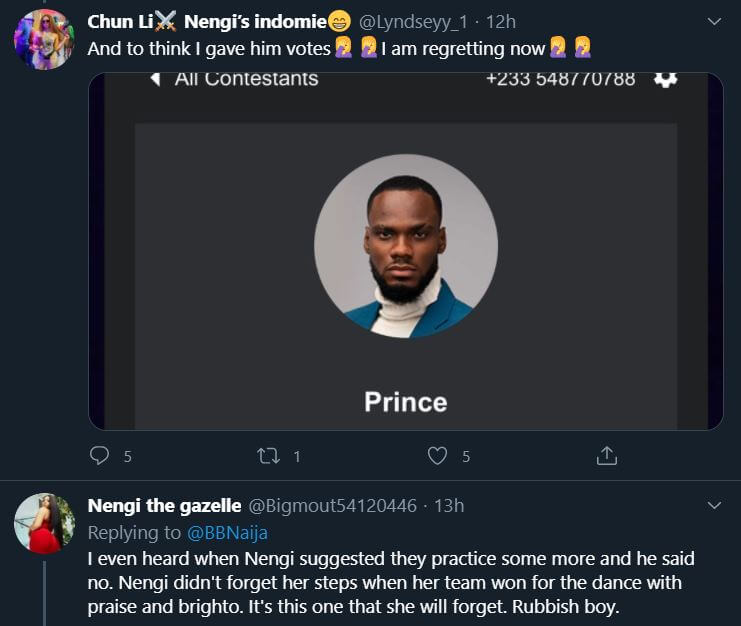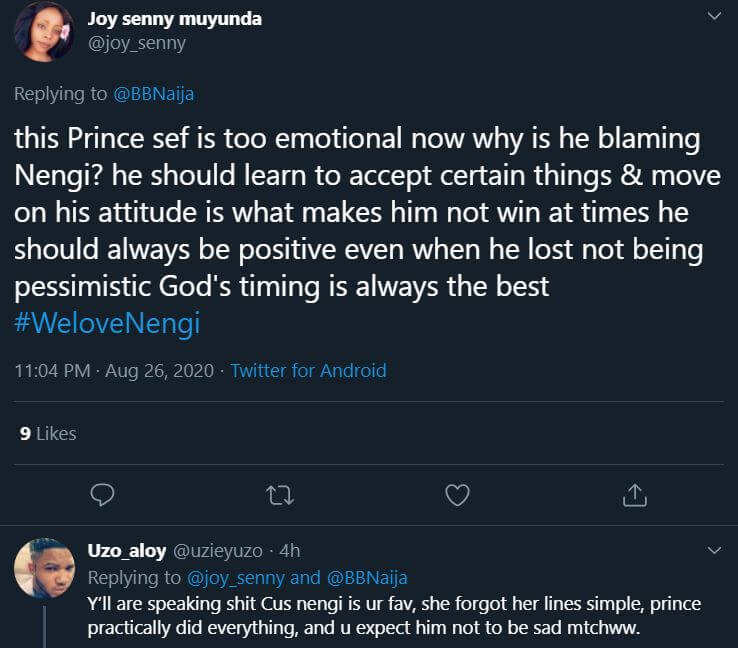 Did Prince and Nengi win any prize for participating in the 2020 BBNaija Pepsi Challenge?
Yes. Prince and Nengi who represented Team Tiwa at the 2020 BBNaija Pepsi Challenge were awarded an all-expense-paid trip to Dubai to attend the One Africa Music Fest. The reward came after fans of the housemates flooded the Pepsi Nigeria Twitter timeline with demands that Pepsi rewards the housemates for winning the first task of the challenge – the puzzle task.
Pepsi eventually considered the requests and announced the reward of a Dubai trip to Prince and Nengi.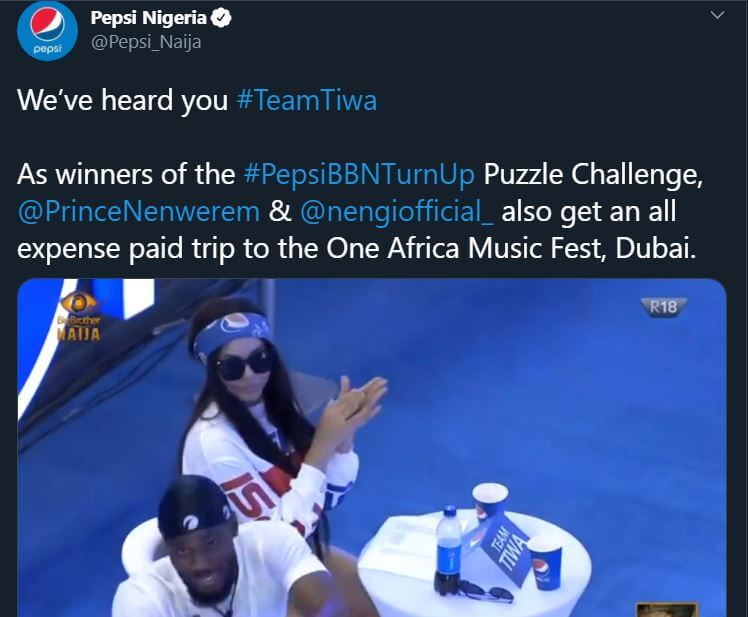 The company tweeted yesterday: "We've heard you #TeamTiwa As winners of the #PepsiBBNTurnUp Puzzle Challenge, @PrinceNenwerem & @nengiofficial_ also get an all-expense-paid trip to the One Africa Music Fest, Dubai."