Written by Daniel Nkado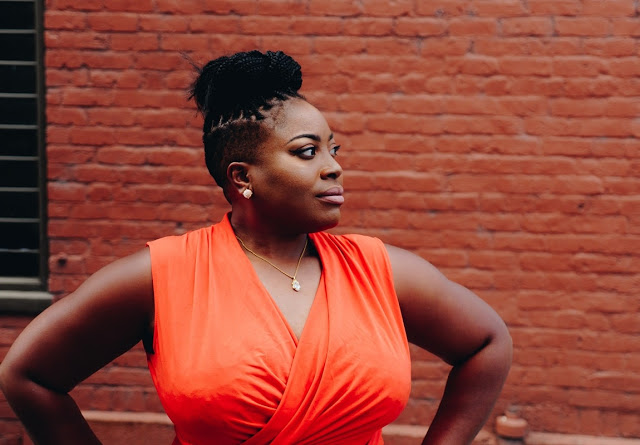 The first time I had something to do with an older lady was back in 2008, or so. It was in Awka, the capital city of Anambra State.
I was a 24-year-old, 300-level student of UNIZIK. One of the Management courses I was taking then required each of us to visit a government office and talk to a manager.

I chose one of the many state ministries clustering at Agu Awka (for privacy sakes, I won't be mentioning actual names and exact details).
You know how this upper-level government workers behave, but, to my utmost surprise, this lady was entirely different when I met her. It had taken me two visits to finally meet her; her short and angry-faced secretary told me on the first day I visited: "You want to see my Madam and you are coming at this time? Go and come in the morning, she is too busy now."
The next day, I was there by 10 a.m. and the secretary lady saw me and hissed: "Is this what morning is to you?"
"I've been here since 9, downstairs," I lied.
She gave me a condescending frown and went back to setting her table.
God working magic, her Madam came out to the room then to talk to one of the junior staff and I quickly stole the opportunity. She looked younger than I had imagined. I had expected to see a lady in her fifties, but, even before she let me know her real age, I could already tell she was nowhere near 40.
She asked me to come in. She was warm, funny and made my assignment very easy. I got an "A" in that project because of how easy she'd made my working with her go.
We became good friends afterwards and she would often call me after school hours to ask how my day had gone. It easily became a ritual — her calling and asking about me. Sometimes she would offer to take me out to lunch. We usually go to Crunchies. She would drive to my department and pick me up and then bring me back afterwards. My course mates all thought she was my elder sister. I told them she was my aunty — one of my dad's many sisters.
On one of our many lunch dates, she opened up to me. "I really like you, Obinna," she said.
"I know."
She appeared surprised. "You know? You do?"
"Yes."
"How come?"
"I'm not a kid na."
She tried to smile but it died immediately and her expression arranged back to serious. "I mean I just told you. If you feel you are not okay with it, you can always tell me. I will understand."
"It's fine."
She cast a stare to my face. "It's fine? What does "it's fine" mean?"
"It means that I don't mind. I haven't done it with an older woman before though."
"I prefer you don't use "older woman" to refer to me," she said. "I turned 36 this year – you already know from the interview for your assignment."
"Yes," I told her. I also know she was never married but has a daughter (about 15 in age) who then was schooling in one of the girls boarding schools in a neighbouring town.
My first sex with Aunty Ijeoma was awkward. My respect for her kept getting in the way of my composure for the sex. I was scared to take control and do to her the kind of wild things I have done to girls before.
Eventually, I got over it (at about our third meeting, I think) and we started having hot, wild sex. Some afternoons, she would come to my school and pick me and we go to her house in Aroma Estate and grab a quick one before she drives me to the eatery and we have lunch and then she drives me back to school.
Madam Ijeoma was a very neat woman, I mean she had all the money to take care of herself. It's not just her job, she was from a wealthy family too. Like all these families with ties to state politics. She was the first woman I ever went down on. It hadn't been much of a problem — it was so well kept you have no reason not to eat.
I remember one weekend I spent in her home and she woke me up early in the morning with mops and brooms. "I told Esther not to come today; you will help me clean the house."
"Oh wow." Esther was her maid and at that moment I wished I somehow knew how to magically cause Esther to appear in the house and do her job.
By noon, we were still sweeping, dusting, mopping, drying and washing. That was the only full weekend I ever spent there. Other times, I would come and run off in the morning, telling her I had a group reading session at the library. It always worked because she never liked interfering with my academics.
The relationship ended the moment I graduated the next year and left school. I did not have any other Nigerian sugar mummy experience till I moved to Lagos. I had a stint with an older woman when I was in Monrovia for seven months. But that will be a story for another day.
My friend told me that the sugar mummies in Lagos were "on another level."
I did not understand what he meant so I asked him to explain.
"They are well connected," he said. "They can turn your life around. You see this your Madam Bose, she can be Ambode's wife and you won't know."
"Are you mad?" I was laughing. My friend, Tonna, can be funny.
I met Ms Bose at the beach one Saturday like that. Her best friend had thrown a big beach party for her birthday. I was with some group of friends near the water enjoying ourselves when she walked up to me. I was shirtless, just wearing my yellow shorts.
She was looking a little drunk, but smelled very expensive. Like her whole appearance could easily tell you she is a comfortable woman. She asked me my name and we got talking.
"Where do you work out?" She talked almost at the same time a big gush of waves slapped the ocean bank so I did not hear her well.
"Mmm?"
"I said, which gym do you use?" she repeated herself, a little louder now.
"Oh. I don't go to the gym but I do my pushups and have some equipment at home."
"You don't work out? You don't say! How did you get this body if you don't work out?"
"Well, in the actual sense of it, I work out, just don't go to the gym. I jog most weekends and do my push-ups and some other dumbbell stuff."
Her expression gave the idea that she did not hear anything I had said. And then she said, "well, keep it up", while sort of rubbing my chest. She flicked me another glance and then gently pinched one of my nipples.
My nipples are too sensitive for a guy especially when they are cold. I held myself from buying a boner.
We exchanged numbers afterwards (she asked for my number first) and got chatting on Whatsapp. One day, she invited me to her home in Victoria Island, Lagos. She told me she isn't married but once had a boyfriend who owned one of the biggest restaurants in Lekki.
"What happened?" I asked.
She shrugged. "It just ended."
"How long were you two together?"
"About 9 years."
"9 what?"
"What?"
"9 years is a lot."
"Oh well."
Bose's house in VI was a big, old apartment. You know all those expensive houses built in the 80s or 90s — everything is still neat and intact, but you can always tell the house has been around for a while.
She asked me to be comfortable while she fetched me something to drink. "Do you smoke? I have cigars," she said.
"No, I don't." I smoke occasionally, but here was not the time.
When Bose came out again, she was wearing just her underwear. Her breasts were fully exposed, perky for her age. She should be in her early 40s, I guessed. She had rings on each of her nipples.
I stood up to leave. She appeared startled. "Come on, what's wrong?"
"Nothing," I said.
"Tell me."
"I hadn't expected it was for sex that you asked to see."
"Come on! I already told you how I feel about you so what's wrong with getting a little intimate. Or you don't fancy these babies?" She held her breasts and made them bounce.
She fell to my legs then, unbuckled my belt and pulled down my trousers.
"Oh damn!" she screamed. "What the hell?"
She tried to force it all into her throat but she started choking and had to back off immediately.
"I have to leave," I whispered to her.
"Leave? Why? With all this hardness?"
"We will do this some other time."
"What is the problem?"
"I don't feel comfortable."
"Okay, let me just do this one more time."
She swallowed up the entire thing again. After a while, she was choking again and she retreated. She held my hand and guided it all the way down to her, into her. She was soft and supple.
"I need you inside me."
"Are you alone in this house?"
She nodded. "Yes." She made my longest finger go up into her. "Relax."
Just as I was about to, someone unlocked the door and walked into the room.
The shock on my face was nothing compared to the one on Bose's.
"So it's true?" the man, looking bloodshot furious, asked. Another tall man with swollen muscular arms entered the room too and took a position behind him.
The first man walked closer to Bose. "My son is living under your roof and he is only six, yet you do this here?"
"Junior is not home till 8 p.m," Bose said.
The man turned his attention to me. "Who is he and where did you pick him from?"
"Just some random boy I saw at the beach last week," Bose said.

***
Daniel Nkado is a Nigerian writer and the founder of DNBStories.com. Get his books on DNB Store, OkadaBooks or BamBooks!