by Simi Oluwa, penned by Daniel Nkado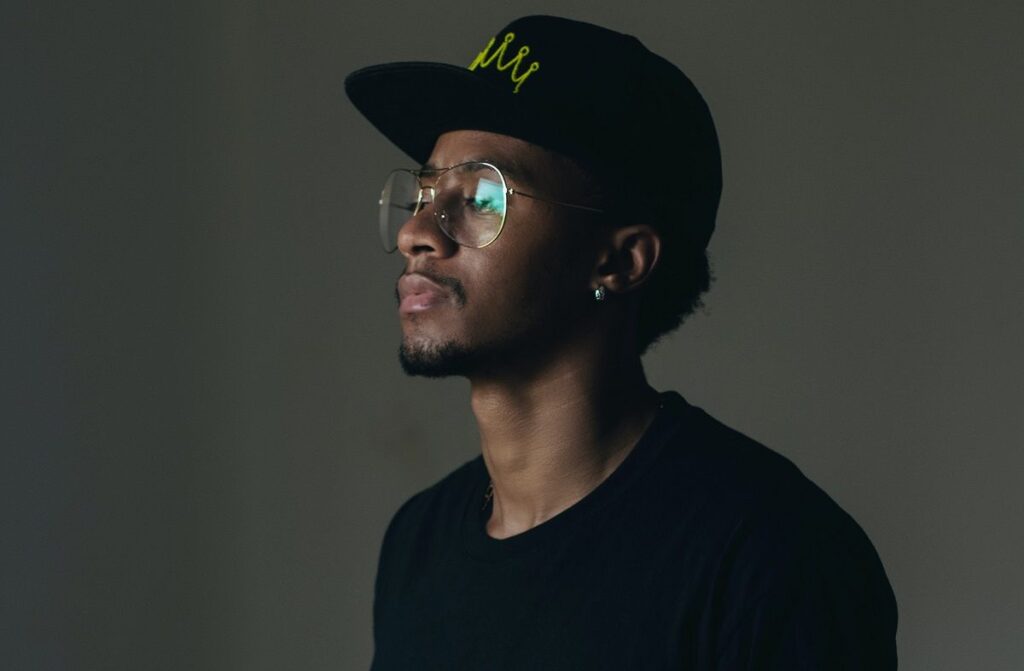 My name is Simi. Okay, that's not my real name. You don't actually expect me to use my real name to share a story like this, do you?
I guess not.

I remember that Sunday evening very vividly. My best friend, Meso, had called that afternoon to ask where I was and what I'd been doing.
"It's Sunday, I'm home," was my reply.
"Please e get where I want make you follow me go o."
"Where is that?"
"Just Ikeja here."
"What's happening there?"
"Allen. Peter's house."
"You want me to follow you to your boyfriend's house?"
"Yes."
"Why?"
"He just wants us around."
"For what?"
"Girl, come on. Does Peter bite? You are now doing as if you guys are suddenly not cool anymore."
"How do you mean?"
"I don't know — you guys used to be cool but anytime I mention him these days, you feign disinterest."
"Meso, first of all, Peter is your boyfriend, not mine, and it is not true that we are not cool."
"Prove it then by coming. And moreover, he said you can bring your laptop too so he will look at it."
Peter knows about computers and I have indeed asked of his favour to help check my new laptop for a fault.
Everyone thinks Peter is a cool guy — well, everyone except me. He has not done anything to me…yet…but there is that thing about him. It's layered. I can feel it from the mischievous way he smiles and the way he calls me Sim-Sim all the time. You see fine Igbo boys, I don't trust them.
The first time I called him and told him what my newly bought laptop was doing — how a warning about my Windows not being "properly installed" kept popping up on my screen — he said he would help me to do it. That he'd call me whenever he was free.
It's almost two weeks now — I have seen neither Peter nor his call.
Long story short, Meso and I arrived at Peter's house in Allen at around 5:45 PM that Sunday. He was in his sitting room, watching a show on Netflix. He wore just his yellow thigh-length shorts and nothing else.
He is a fine man — Peter — with his toned brown thighs and flat stomach. He kissed his girlfriend and called "Sim-Sim". He asked us to sit and be comfortable while he offered us something to drink.
"There is food too," he added, "in case you guys are hungry?"
Meso dropped the magazine she was looking at. "You cooked?"
"Well, David did."
"Oh, nice." Meso returned to her magazine again.
I stood and walked to the corner Meso was. "Who is David?" I asked.
"Peter's friend."
"Oh."
"Yes. He is a very nice guy, you will like him when you meet him."
I stared at my friend. I didn't ask for that info, so it was kind of suspicious that Meso was dropping it.
Before I could say another word, the hall door opened and a tall, built guy walked through. He must be the David, I thought to myself — only a second before Peter said: "ViDoo, Meso and Simi are here."
The David guy put on a smile and walked closer to greet us. He smelt nice — of an expensive soap or fragrance. He was topless, obviously just leaving the shower. I was just busy staring at his nipples. His chest was built and the nipples stood straight on each mound, like erect nuts.
A small, faint tattoo perched on his upper arm.
I found the nipples strangely arousing. I am weird like that. I do not go for the normal things people go for. My last relationship, it was Bola's long fingernails that captivated me. During sex, I would take in the fingers into my mouth one after another, sucking on them like lollipop.
The evening went nice. It didn't take me long to realize it had been a set-up. They wanted Dave and me to meet and possibly roll off from there.
I realized this from the way my friend kept highlighting how I've been single for "far too long" and the kind of things I find attractive in men.
There were many more meetings between Dave and me, these times just the two of us (without the prying eyes of my friend and his boyfriend). Slowly, that way, we kind of like started something. #Lol
Truth be told, I actually found Dave really attractive. He is hot, well-behaved and courteous. And then his standing nipples.
We had sex after about a month later. Sweet, hot sex. He was a bit inexperienced — the way it appeared I was directing the whole thing, telling him the right places to touch and the right way to touch them. Even the right place to go in from.
I concluded he was nervous, which could also explain why lost his erection a couple of times. Though towards the end, he took control and handled me like a proper man. I was screaming and gasping for breath.
After the act, I entered the bathroom. While I was in the bathroom, he was chatting on his phone.
But he'd slept off before I was done. It was surprising because I didn't stay too long. I stared at him, smiling at my new innocent-looking boyfriend. I bent and kissed his forehead.
I picked his phone from his chest and looked at it.
The last messages were visible:
"We did it and it wasn't bad" — Dave had sent to someone.
The reply from the person he was chatting with (Peter) was:
"I told you, bro. Keep on at it and you will not remember anything about being gay ever again!"
***
Story narrated by Simi, penned by Daniel Nkado.
Some details of this story have been modified to suit our audience.
Daniel Nkado is a Nigerian writer and the founder of DNBStories.com. Get his books on DNB Store, OkadaBooks or BamBooks!