Liz B shared this story, Daniel Nkado wrote it down.
Some parts of this story have been modified to hide the privacy of those involved.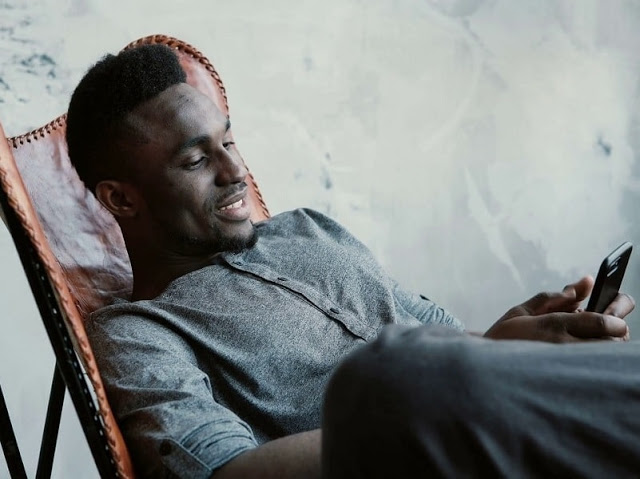 My name is Liz.
I am probably one of the oldest readers of this blog. Those days when DNB was still DNB. When we get to read more interesting literature and less news and gossip.

Back to my story, my ex broke up with me three years ago, in January — only a month to my birthday. I almost died. At first, I didn't understand it. You see, prior to then, nobody has ever broken up with me before.

The two past relationships I've heard before then didn't at all end in a messy way. My first relationship was with this really cute adorable guy — my first love. We separated when he left the country. I cried and felt really sad but never any of the kind of horrible feelings I felt when Ikenna broke up with me.
My second relationship was okay too. We dated for months and slowly, like magic, we just melted into a non-sexual friendship. There was no hard feelings and we still remained friends.
So when Ikenna broke up with me, it felt excruciatingly different. The manner he'd done it must have also contributed to the pain. He'd started on the phone, and when I let him know I wasn't understanding what he was saying, he told me where we could meet.
We did meet and there wasn't much he said. He just isn't doing anymore. The only reason I could remember he gave was that he needed some time and space to think his life through and set it in the right direction.
"Are you saying I am a distraction?" I managed to ask.
"No," he said, his head hanging from his neck.
"Then what is it? Is there something I did wrong?"
"No! It's not you, I already told you!"
"Then what then? What?" My voice must have risen a bit. We were at an eatery (I think Chicken Republic now) and I could see some eyes turn to our table.
Ikenna stood up right then and walked out, leaving me there in a pile of my shredded parts.
And that was it. He never called or tried to check on me or anything. In fact, the following months were raw hell for me. I couldn't function. It even affected my job. I cried myself to sleep every night and would often be caught lost in thoughts of pain and frustration. I dreaded visiting all the places we used to visit together. I hated any man who looked like him, even if just a little. It was that bad.
But after about 6 months or so, I could see I was coming back to myself again. I could now do an entire day (weeks even) without stopping a second to think about Ikenna. I was back. I was really back.
It felt great…extremely great. I was happy and felt victorious. For a moment, I felt like calling Ikenna to gloat. To tell him to look at me now, that I survived, but I thought better of it. It's of no use and I realized I didn't really care anymore.
It was all going great until one day, years later, a familiar face came on the TV. I looked well and it was really Ikenna. He was on a popular African Magic show — Tinsel.
I looked well and it was really him. I searched his name and he has been in over six big movies already. He even has a Wikipedia page already — not very detailed but it was there.
Ikenna is now rich and famous. How come? For a tiny confused moment, I thought that was it.
I wasn't going to make it. I thought I was going to die. I imagined how all the girls will be rushing to get him now. I imagined how easy life would have become for him. I imagined what I lost.
But then, like magic, the thoughts flew away almost the same instant they came. I really do not care anymore. His new wealth and fame have not changed anything. I was still me and the situation is still same — I am completely over him.
Nothing about him mattered to me anymore. Seeing him talk on the TV, displaying an impressive acting ability I never knew he had, didn't mean anything to me. I found nothing sexy about him now. Not his newly grown beard, his cute smile, and eloquence — just nothing. Nothing. I enjoyed watching him act though, even voted for him when he got nominated for a top movie award. But there were no more feelings. I just wished him well.
Even when he contacted me weeks later, and asked that we arrange a meeting, I told him I was not going to be available. I didn't spend any second to try to imagine how shocked he must have been!
***
Story narrated by Liz, penned down by Daniel Nkado. Daniel Nkado is a Nigerian writer and the founder of DNBStories.com. Get his books on DNB Store, OkadaBooks or BamBooks!