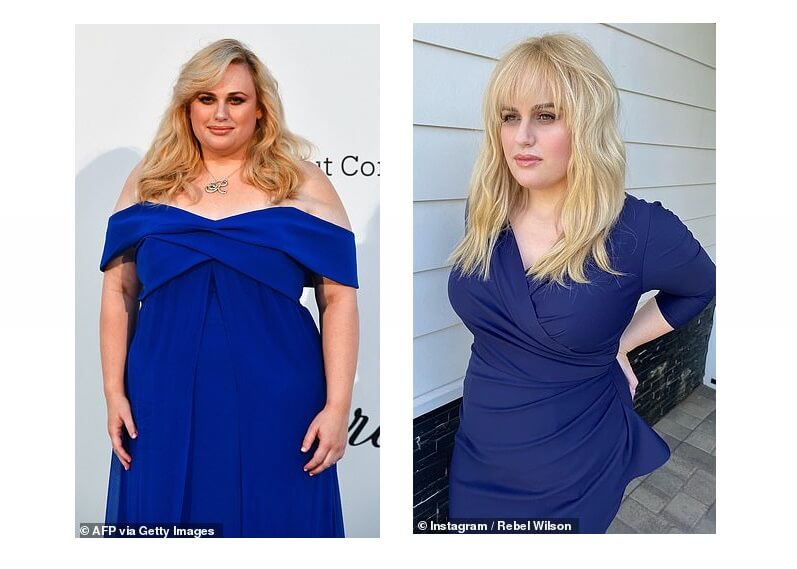 It's weight loss season!
Australian actress Rebel Wilson recently posted a photo of her new slim figure on Instagram, leaving her fans in awe.
The 40-year-old actress has reportedly lost around 18kg and said she is still trying to get down to her goal weight of 75kg.
Rebel Wilson disclosed she took the decision to put her health first after years of film producers "paying her a lot of money to stay bigger".
Rebel Wilson's dramatic weight loss journey has been compared to that of British singer Adele, who has lost over 40kg.
Wilson flaunted her new slim physique in a tight blue wrap dress on Instagram. The 40-year-old was dressed up for a charity event to raise money for The School of St Jude, which offers free education to children in Arusha, Tanzania. Her comment section was filled with fans gushing about the picture.
The "Pitch Perfect" actress in an earlier interview revealed how she was forced to stay fat for the sake of her Hollywood career.
"I had a job where I was paid a lot of money to be bigger, at times which kind of can mess with your head a bit," Wilson explained.
She told The Sun: "I turned 40 as well in March and so I thought, this is going to be the year for me to just concentrate on the health benefits."