Written by Daniel Nkado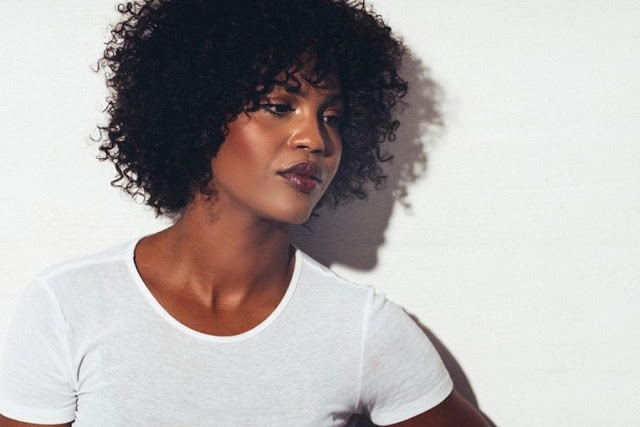 Read the first part HERE.
***
Aunty Victoria was surprisingly inexperienced. Being with her felt like being with a virgin.
I used to hear some of my guys mention the reason they go for older women as being their tendency to be more experienced.

But this is not the case with Aunty Victoria.
I realized this very early, from how poor her blow game was. Her teeth kept getting in the way and her gag reflex was overactive.
And then when she stopped briefly and, holding my big guy with two hands, remarked, "This is too huge!"

That's actually not true. It's either Victoria does not see well or she has not touched a lot of big stuff in her life.
I know I can only pass as average, or at most "big" in certain rare scenarios…but "too huge" is nowhere I am even remotely close to.
Aunty Victoria was really inexperienced. A different kind of sugar mummy perhaps. She doesn't even know how to help a man put on a condom.
When she whispered in my left ear, "Should we go inside?", I'd nodded and taken her hand.
We entered one of the guest rooms and she shut the door behind her. She was looking at me as she pulled off her clothes. She has clean, clear skin and looked firmer and slimmer than I earlier imagined, like a fine, brown-skinned plus-size model.
She appeared conscious of her nakedness, the way she held her breasts with two hands after getting naked. She was shy.
She knelt down and sucked me some more before she rose and walked to the closet.
I was hard the entire time. I really wanted her. I could imagine right then how fresh and healthy her cleft would be.
She returned with a box of Durex. It was the colored and sweet-flavored ones. I'd pulled off my briefs already, now standing stark naked before her with my hardness pulsing in the air.
She turned the rubber to the wrong side and was forcing it down before I stopped her and turned it the right way.
She lowered her back to the bed and spread her legs.
"Gentle," she whispered as I came on top her. "I don't know if we'd need a bit of lubricant."
I checked with a finger and shook my head. "No, we don't," I told her. She was adequately moist. I held her legs up in the air and slid gently into her.
She turned her face away as I adjusted to get fully in and settled before thrusting.
During the action, she kept gasping and demanding I "stop for a while", so she could catch her breath.
All in all, it wasn't a bad deal. She reminded me of something about me that was long forgotten — that sex can be both slow, patient, compassionate and still be sweet. Very sweet.
She also taught me that older does not always mean "rough and wild".
My ex-girlfriend, Chichi, is just 24 but she is different. Most times sex with her looks more like warfare. Though the experience is usually as exhilarating as it is satisfying, this slow, careful thing I just had with Aunty Victoria was just as enjoyable too.
When my aunty returned in the evening, she didn't look too pleased.
When I greeted her, she only responded with a casual "Evening, Chuks."
I tried to talk to her and she just told me she was tired, and that we'd talk in the morning.
She talked to me finally in the morning. She came to meet me at the sitting room where I was playing games. "You two had sex, huh?"
I was hesitant to respond. "Ah?"
"Don't worry, but you shouldn't have."
"I shouldn't have?" I paused the game. My confusion was evident on my face.
"Yes, Chuks. That was too quick, I set you two up to have a chance to talk not have sex. What have you learned from me?"
"But you said I should be nice to her."
"Be nice, boy, NICE! Just that and nothing else! Since when did being nice translate to having sex?"
"I'm sorry," I said, not finding a better thing to say.
"It's okay, but just know that you may have blown your chances."
"I don't understand, Aunty."
"See, my dear, the real push comes from the desire. The hunger. Now that she's had what she's craving, there is no guarantee you will be getting anything out of the whole thing anymore. You just gave yourself to her for free, Chuks. For FREE!"
"I didn't think about it that way!"
"Well, you apparently should have."
***
But Aunty Rosa was wrong.
Super wrong.
Victoria did not bounce because she has gotten what she wanted. We texted that night and she called the next day. She asked if I'd be free for lunch in the evening.
I told her yes.
She came to the house in Ajah to pick me.
"I've never driven this far before," she said while we were in the car — a clean white Lexus.
The evening was cool and breezy. Dull, grey clouds hung all over the sky like it was going to rain.
"Did you enjoy last time?" she asked again after the silence dragged.
I didn't know the right thing to say now. I deliberately wished I could do a quick mind chat with Aunty Rosa then so that she would tell me exactly what to say.
"I did," I finally said as Victoria's eyes kept coming back to me for an answer.
"Okay?"
"Sure I did," I repeated.
She didn't appear to buy this. "I know how you must be feeling," she said.
"How?" I asked.
"You know, I feel I should have been more flexible."
I didn't think "flexible" was the right word here, but I accepted it.
"You are the first guy I am being with in over two years. Since Frank left actually."
"Two years?"
She glanced at me. "Yes."
"I don't believe that."
She smiled now. She looked cute when she did. If I were her, I'd be smiling every second that passes. "Do you have anywhere you prefer for us to go?"
"Anywhere is fine."
She smiled again. "You look quiet, anything the matter?"
"I need help, Aunty."
"Nope!"
"What?"
"Don't call me that, please. My name is Victoria."
"I'm sorry."
She smiled. "So, tell me — what sort of help do you need?"
I told her about my photography business and the problems I've been having.
"Just that?"
"Yes."
She smiled again.
She reached to my groin and rubbed the center. Her hands remained there until I got fully hard and pulsating.
I know what she did then (I guessed) — she wanted to be sure I cared about her. If I didn't get hard then, as fast as I did, it'd tell her I'm not really into her.
"After the meal, I'm driving you straight to my house," she finally said. "As for your photography business, you have nothing to worry about. Absolutely nothing."
We ended up at one Cafe Neo on Admiralty Road — a simple-looking food place with tasty but expensive meals.
That night at Victoria's place was different.
I liked her apartment — the simple decor and color choices. Victoria was way richer than I earlier thought. It'd been easy to tell. Everything in the house was luxury, from the drapes to the furniture. The true definition that simple is the best form of classy,
Victoria was sluttier too, more relaxed and more ready.
After I showered, I lay on the bed and waited for her to get done.
She came out of the bathroom fully naked. Her skin was shining, and her beauty filled the room.
She stood at the table beside the wall for some minutes, applying and rubbing one stuff or another on her skin and face.
Finally, she came to bed to meet me. She smelled incredibly expensive.
She kissed me and ran her tongue down to my big guy. But this time, instead of burying my rock-hard organ deep in her mouth, she pushed one of her hardened nipples into my mouth.
That felt incredibly erotic.
We were still getting into it when a loud bang came on the door.
It was someone we never expected to see!
***
Daniel Nkado is a Nigerian writer and the founder of DNBStories.com. Get his books on DNB Store, OkadaBooks or BamBooks!