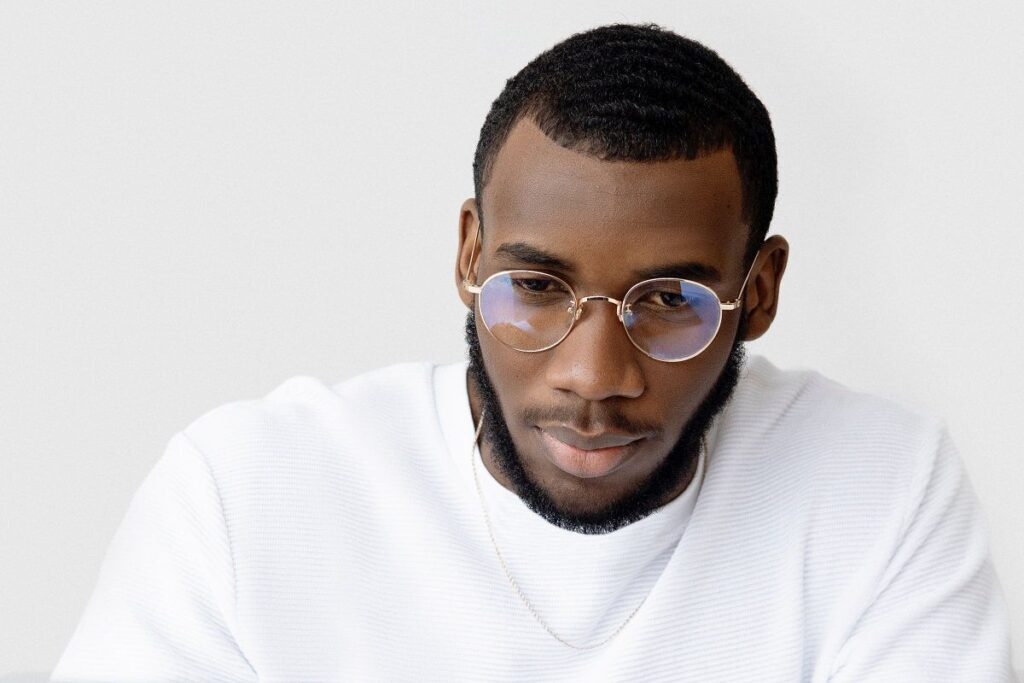 I will use fake names as I don't want my identity revealed.
So I met this guy nearly six months ago and we got talking. At first I thought it was just one of those cases of occasional flirting with no hope of nothing serious, but, quite so strangely, things kept switching up really fast.
Chike (not his real name) and I met on an Instagram thread while exchanging comments. He later followed me and I followed him back. He had just four photos on his page, but you can always see he is good-looking. You know one of those guys that just looks good effortlessly without even trying at all.
His poses in the photos were weird yet strangely attractive. In one of the photos he did his face like a constipated lion, revealing perfectly set dentition.
We chatted on Instagram that whole night, talking about school, NYSC, making money and surviving in Lagos. He requested for my Whatsapp number afterward and I gave him.
It took over a week of more chatting and video calling before we finally agreed to meet. We agreed to have a seat-out in a cozy lounge (I don't want to mention names). It was the loveliest evening ever. This guy is f*cking fine. Believe me when I say this because me, Chinyere Maduka, will rarely say this about a man before.
But Chike is fine, chai. Where will I even start from? Is it his clear brown skin? His height? His sparkling teeth? His big arms and thighs? The guy is hot.
Don't ask me how I saw his thighs on the date day. He was wearing jeans and his full masculine structure was revealed to the world to marvel at.
I had a rule of never having intimacy on the first date but that evening if Chike had as much as suggested we go home together after, I wouldn't have said no. I swearugawd. In fact, I even regretted not suggesting we met at his place in the first place. Nonetheless, it was a splendid evening. Each time he smiled, something inside my legs would shake.
The first time we had intimacy, I came multiple times before he was done. Nigga was a total package. His odogwu was even more beautiful than he is. Our relationship blossomed in the coming weeks. He never officially asked me to be his girlfriend. One day, we were out having dinner with his boss and he just introduced me as his girl.
"Meet my girl, Chi," he said.
"You lucky bastard! She's so beautiful," the man said.
It sounded patronizing, but I sha know say I fine. I fit no be Agbani but I no bad. At all. If only I had grown just one inch more in height, people for hearam.
Chike and I have been together for around 6 months now. Everything is going smoothly. We haven't had any major fight and he somehow always finds a way to squash my suspicions that he is cheating. There is this one girl from school that he always chats with on Whatsapp but one night I gained access to his phone (he was sleeping and I borrowed his finger) and read their chat.
I saw nothing worthy of a confrontation. In fact, the part where he described our relationship to the girl was so beautiful I couldn't help but smile.
But lately I've been feeling more and more insecure. He now works very closely with his boss and that one is an unapologetic socialite, taking him to one event or party to the other. And he is always snapping with girls and putting the pictures on his status. Sometimes they organize market activation events and invite celebrities and models to perform.
I don't want my heart to be broken because I know it will be very horrible with the way I feel about him. I'm already working on creating some distance. I've stopped visiting him often and has muted him on Whatsapp so I don't get to see his stories.
I just feel so confused right now and it's starting to adversely impact my happiness. I might have to break up with Chike. I might just have to before it is too late.
***
Story shared by Chinyere, edited by the DNB Stories team.
Do you have an interesting life moment or experience to share? Visit the DNB Stories Submissions Page to see how to submit your story to us.