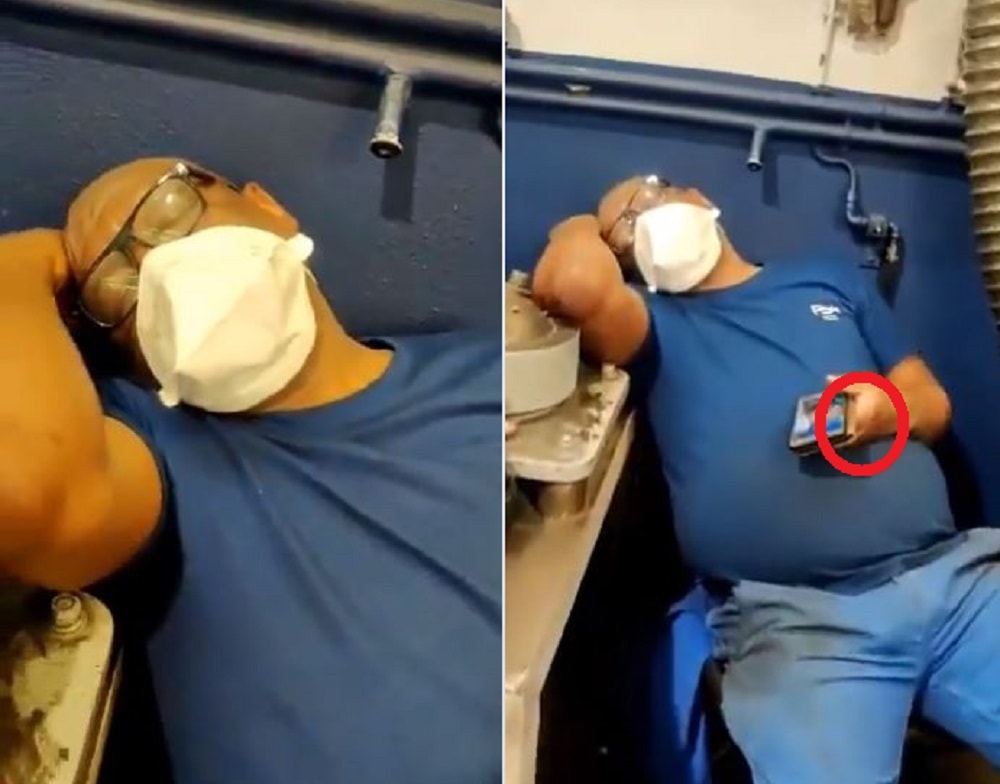 A man whose name is not yet known has been captured on video as he dozed off while watching an adult film at work.
The man was seen in the video deep in sleep while the "blue film" was still on and playing on his phone.
The incident took place during working hours at an undisclosed firm.
He was recorded by one of his colleagues who shared the video online.
Watch video on Twitter here.