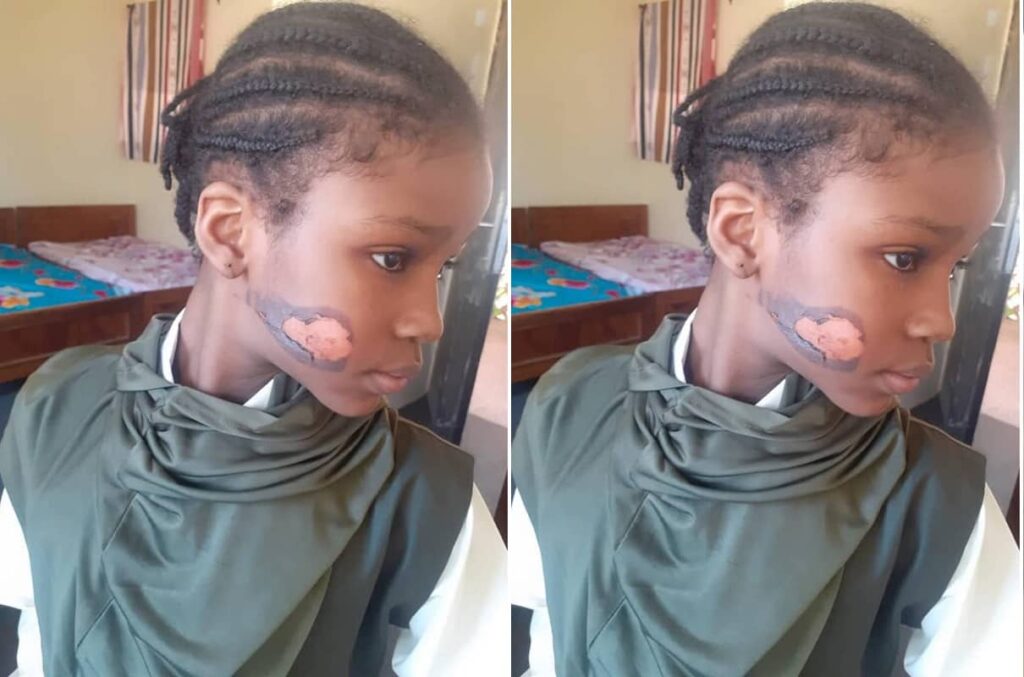 An Abuja-based woman has been accused of burning her stepdaughter with a hot knife.
The victim, identified as Husnah Habib, is a class 4 student of an Islamic school called Sheikh Abubakar Gummi Academy.
The school is located in Asokoro, Abuja.
According to a video shared by Hausa blogger, Northern Hisbiscus, Husnah Habib came to school on Tuesday morning, December 8, with burn wounds on her face and hand.
In the video, the young girl narrated how her stepmother regularly maltreated her. She said her stepmother put a kitchen knife on fire and allowed it to get very hot. And then she picked the knife and used it to burn her face.
Husnah Habib also said the woman grabbed her hand and placed it directly on the fire.
She said she is scared of telling her father about her ordeal because it will earn her more punishment from the stepmother.