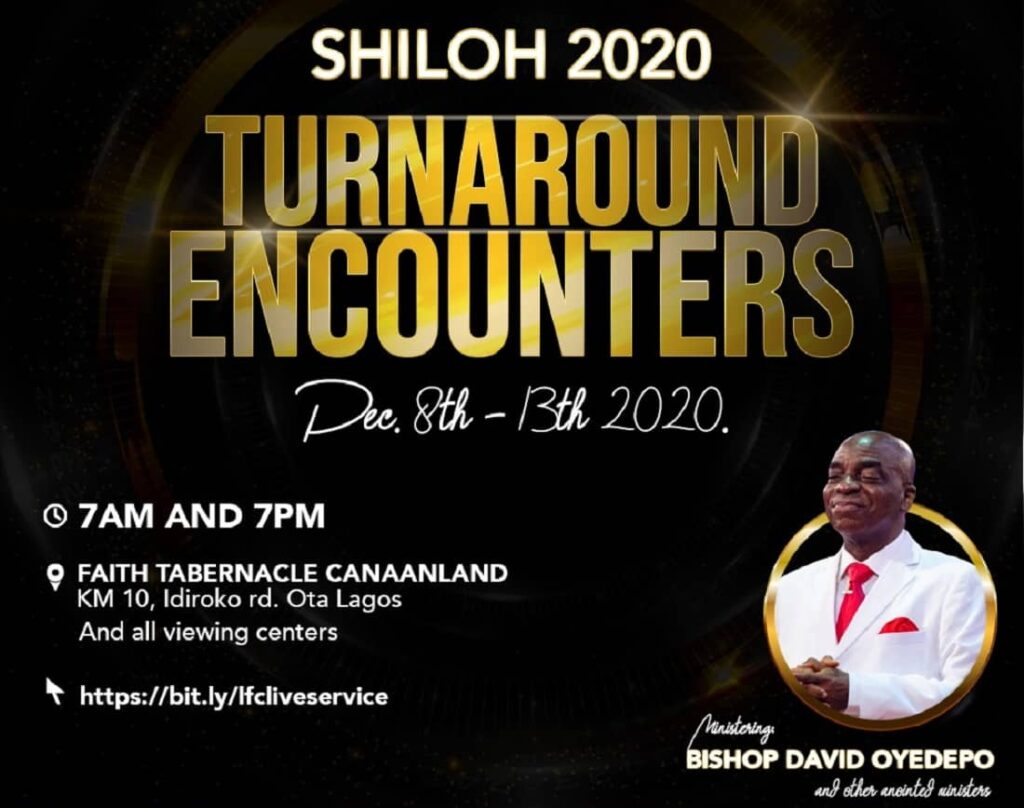 Shiloh – one of the biggest annual Christian conventions in Nigeria is here again.
Shiloh 2020 is tagged "Turnaround Encounters" and worshippers are assured of receiving their breakthroughs this year by the programme organizers.
Shiloh is an annual Christian event organized by the Living Faith Church aka Winners Chapel. Like in the previous years, Shiloh 2020 is a 5-day church programme that will run from December 8 and close on December 13, 2020.
Individuals who couldn't make it to Canaanland still have the option of joining the program from the designated viewing centres around the world.
Also, the Shiloh 2020 Live Stream is active and individuals can join the programme live by streaming through the website, YouTube, Facebook or any of the other approved platforms.
Shiloh 2020 programme time runs live from 7 pm to 7 am daily.
Check out the live stream links for Shiloh 2020.
To stream Shiloh 2020 live, go to https://shiloh2020.org and click on Live Stream.
You can also join Shiloh 2020 Live on YouTube. To do that, visit the official Living Faith Church YouTube channel during service hours (from 7 pm) and look for the current live programme event and join.
To stream Shiloh 2020 live from Facebook, visit the official Facebook page of David Oyedepo Ministries International during service hours and join the live event.