Written by Daniel Nkado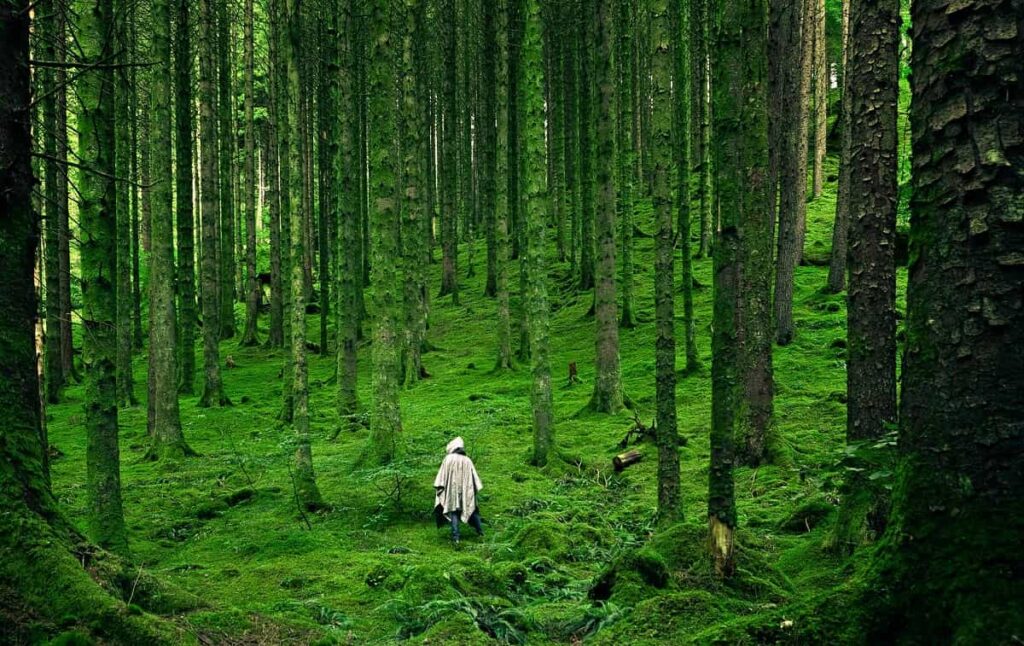 It is the year 3012.
There are no longer forests in Nigeria. The few wildlife that has managed to survive now roam about the streets, weak, aged and sickly-looking creatures. It appears one more drops dead every other day. The smell of rot and filth and disease fills the air. Grey dust and dried mess whirl in the distance. The streets have become densely crowded—a huge throng of people moving up and down, haste in their steps yet on their faces not an iota of purpose.
The world is gone. Everything as we once knew it to be. Pollution, climate change and things like that are no longer reported in the papers. Where I live, only one thing is talked about now—a place within the caves where life is still green and there is still water as transparent as water. And birds and trees and beauty. A part of the world where the decay has not gotten to. Where the air is still what it is supposed to be— light and invisible— and people do not fear to breathe.
Greenland, they call it.
There are so many stories of it, each filled with awe and beauty and desire. But no one knows for certain how to locate it. No one is even very sure this place existed. All we see are fruitless journeys. In troops upon troops, they leave in search of it, only to return weeks or months after, sad, mute and hopeless once again.
Yet the stories continue to grow stronger by the day. And so is the desire and craving.
More and more groups gather and depart. But nothing ever happens. Not even a single strand of hope comes back with them. I hear a call and run into the block. On the bed, grandmother looks just the same. Thin, bald, dirty and shrivelled.
'I know it now,' grandmother says. 'I do.' She is raising her fingers as though to point. Then the cough comes again and she lowers her hand.
The cough has become worse since the weeks before. Grandmother now doesn't get up from the bed.
'I know it,' she says again.
I walk closer to her bed and hold her. 'What is that, Njala?' I ask.
'The place,' grandmother says. 'I see it. I see it now, Danu.'
'Where?' I ask. 'Where, Njala?'
She opens her mouth and hacks instead. 'Greenland,' she says.
'How, Njala?'
'Greenland,' she mutters again.
I bend closer to her. 'Where, Njala?'
She says nothing.
'Where?' I ask her again.
Grandmother's hand starts to rise again. 'Far in the West,' she says. 'Just across the mountain.'
'Which mountain, Njala?'
'Hope. Hope, Danu.' And grandmother's hand drops back to the bed.
And her eyes close. And then her lips. And she says nothing else again. Tears flood my eyes.
I lift her and carry her to the back. The soil is too hard to dig. I try my best still. Though I know in the night that the long-toothed hogs will come and dig her up and eat her still.
Inside, I start to pack my things. Far into the West, I must travel. Very far. God help me I see the mountain. But in the night they come—the dark shrieking devils. We call them Asulu—dead men that have risen from their graves. They feed on just about anything with blood. Wide-jawed, clawed and thin-skulled human-like creatures. Ugly shadows of what they used to be they now are.
As they raid the entire village, killing and chewing up the last of life, I sneak out through the back and run.
And run.
And run.
In the middle of the Great Desert, the thirst for fluid becomes unbearable. I bend down to my knees once again and try to cast forth some more drops from my penis. Only a few drops fall into my cupped hand this time.
I lick and lick, but it does nothing to the thirst and hunger.
But I must continue.
I have to.
I stand and call upon the last of my strength.
And for a few days more I walk.
And a few more.
And some more.
And I see it.
The Great Mountain. Like an object shot with a gun, it thrusts upward into the sky.
I climb and climb.
And climb and stumble and fall.
And get up and start again.
And finally, I see it.
Greenland!
My face changes with disappointment and frustration.
Greenland is not so green after all.
***
About the writer:
Daniel Nkado is a Nigerian writer and storyteller.