by Staff writer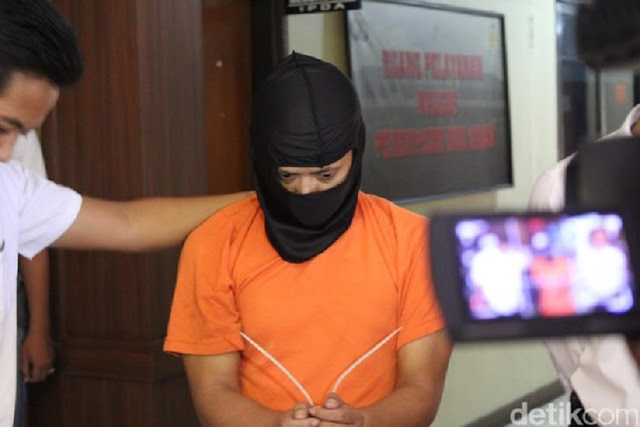 An Indonesian man has been arrested for strangling his female neighbor after she repeatedly asked him, "When are you getting married?"
Faiz Nurdin, 28, was sitting in front of his house on 19 January 2018, when his pregnant neighbour, Aisyah, 32, came to talk to him.

"The suspect revealed that the woman said, 'Better go get married, the others are already married. Why aren't you getting married yet?'
"These words offended the suspect," a spokesperson from the police force said.
Clearly, Faiz took his neighbor's words to heart and felt insulted.
Later that same day, he pretended to visit Aisyah and was invited to her living room, unaware of what he was about to do.
When she walked to her room, Faiz quietly followed and pushed her onto the bed.
The pregnant woman tried to fight back by biting Faiz's fingers but to no avail. The enraged suspect strangled the victim to death with his bare hands.
"The suspect then stole some money worth RM230 and the victim's smartphone in the room," the police added.
He then fled the scene to Kalideres, Jakarta but the authorities still managed to catch him after firing a shot at his leg.
A few items were seized at the scene such as a motorcycle, a pillow, a pair of slippers, a t-shirt and a piece of cloth.
It was reported that the suspect will be facing life imprisonment if eventually convicted.
The shocking incident took place in Kampung Pasir Jonge, Indonesia.
***
Source: Astro Awani – Indonesia