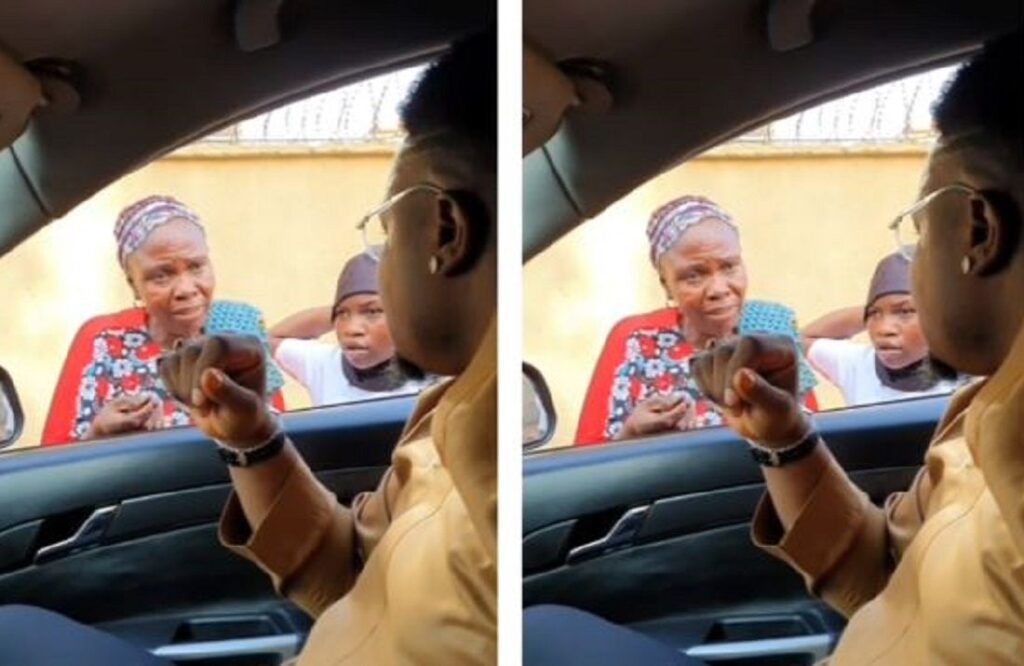 A street beggar in Kogi State who was gifted a furnished apartment by musician Jumabee has allegedly sold everything in it to return back to street begging with her children.
The apartment was gotten for the beggar through the help of Jumabee, a Nigerian musician who also serves as an aide to the Kogi State governor on entertainment, but she allegedly sold everything in it to go back to begging.
Jumabee (real name Juwon Olorunnipa) recently shared a video on social media where he confronted the woman over the issue. Her answers were not very coherent.
It was also disclosed that another NGO had in the past also gotten a house for the same woman and she abandoned it and returned to begging.
Narrating the incident, Jumabee wrote on his page:
Be careful who you help. If you are familiar with Kogi environ you will definitely know this woman. So sometime last year during my birthday celebration, I was stucked in london due to the pandemic but I got my team to celebrate in my absence and of course they visited orphanges, shared items for the vulnerables and I told myself that the only birthday gift I wanted was to take this woman and her kids off the street.

So we got her an apartment, furnished it in our own capacity and gave her a token to start a small-scale business. Sadly, she left the house in less than two weeks and sold all the items in the house. But she ran out of luck when a charity organisation reached out to me on Facebook that they did the same thing for her and even went as far as enrolling her kids in a private school but she withdrew them and sold the items in her house again.

So guys, I am pushing this video out not for anything but for everyone not to think we didn't fulfill our promises as she's back on the street so obviously this is a "GAME" for her. Be careful guys, things dey happen for Naija!
Watch the video below: