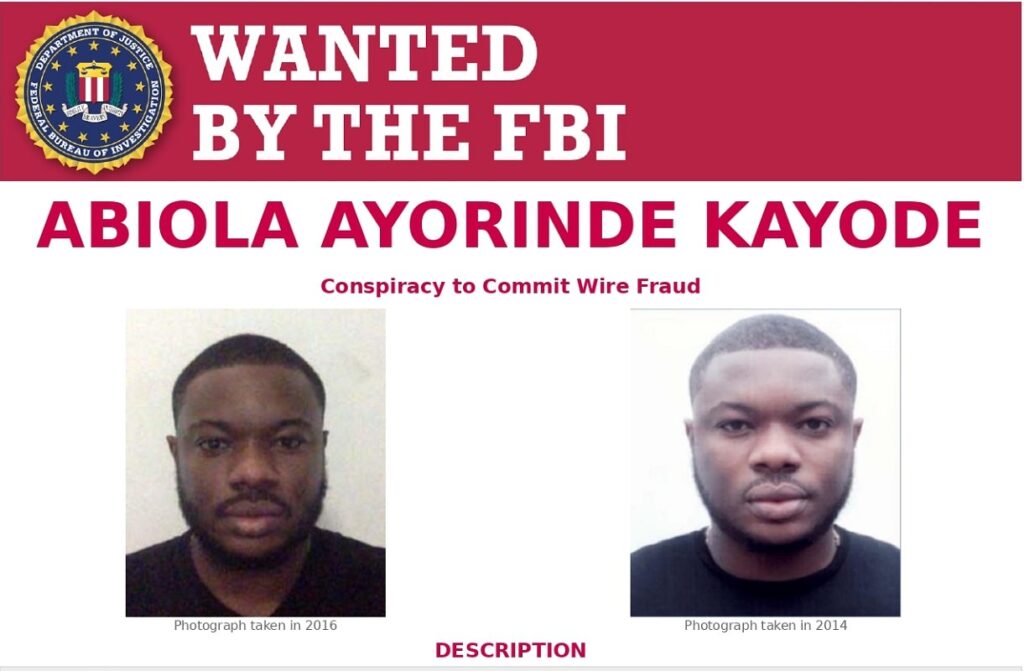 The US Federal Bureau of Investigation (FBI) has released the details of a Nigerian man named Abiola Ayorinde Kayode currently on the security service's Most Wanted list.
According to the FBI, Abiola Ayorinde Kayode, who also goes by the aliases "ABK" and "Ginger" is wanted for "his alleged involvement in a Business Email Compromise (BEC) scheme that defrauded over 70 different businesses in the United States resulting in combined losses of over $6,000,000 USD."
Kayode's crime was listed as "Conspiracy to Commit Wire Fraud" on the FBI's page.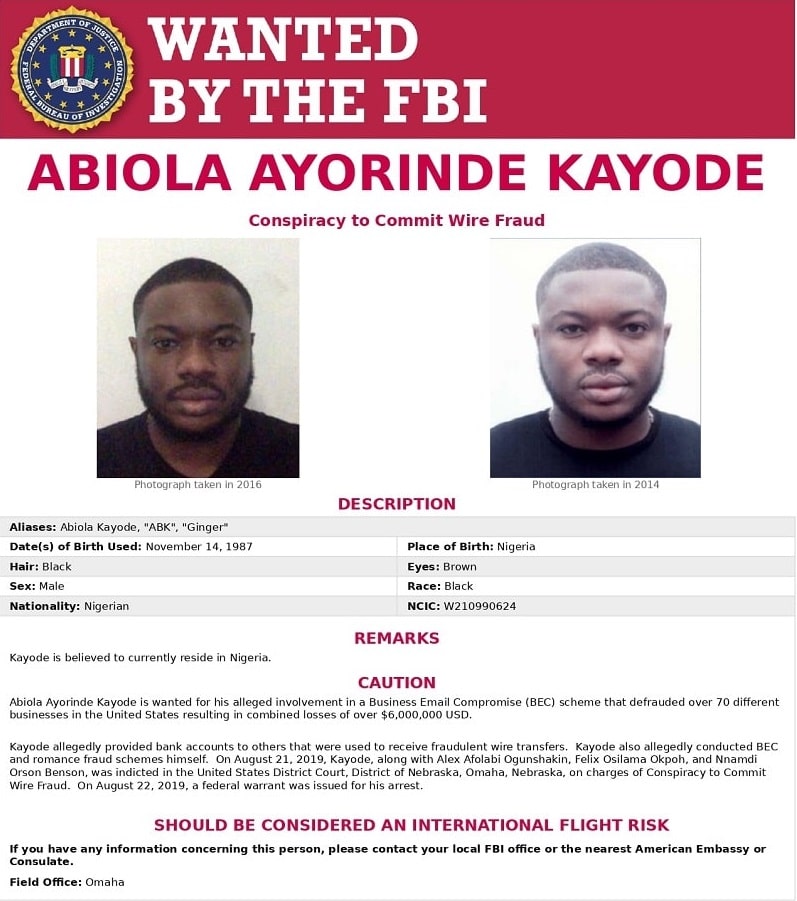 32-year-old Abiola Ayorinde Kayode allegedly provided bank accounts to others that were used to receive fraudulent wire transfers. Kayode also allegedly conducted BEC and romance fraud schemes himself. 
The agency also warned that Kayode should be considered an international flight risk. The FBI has asked anyone with any information concerning Kayode's whereabouts to contact the local FBI office or the nearest American Embassy or Consulate.
The FBI listed Kayode's accomplices as Alex Afolabi Ogunshakin, Felix Osilama Okpoh, and Nnamdi Orson Benson – all also wanted by the security service.