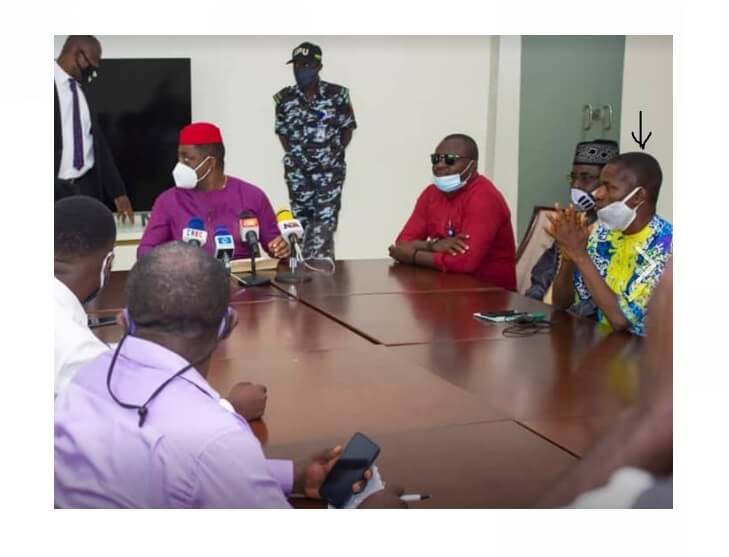 During a press conference in Calabar, Cross River State, on Thursday, August 20, Nigeria's ex-minister Femi Fani-Kayode went off on one of the journalists who asked him who was funding his recent trips around the country.
In a video clip of the incident which has since gone viral, the journalist named Mr Eyo Charles, representing Daily Trust Newspaper, asked  Femi Fani-Kayode: "Who is bankrolling your tour?"
The next thing that followed was a raised voice and insults from Femi Fani-Kayode as he angrily scolded the journalist. Mr Femi Fani-Kayode, at one point, threatened to inflict bodily harm on the reporter, saying he will "hit him hard".
Mr Femi Fani-Kayode, a former minister of aviation, was heard saying:
"Do you know who you are talking to? What type of insulting question is that? Which bankroll, to do what? Who can give me money for anything? Who do you think you are talking to? Go and report yourself to your publisher. I could see from your face before you got here, how stupid you are. Don't ever talk to me like that. Who do you think you're talking to? Bankroll who? You think I am one of those ones you… from who, when, how? You have a small mind, very small mind."
Watch the video clip of Femi Fani-Kayode verbally assaulting a Daily Trust journalist in Calabar:
The management of Daily Trust Newspaper has condemned Mr Femi Fani-Kayode's actions against their journalist, calling it "reprehensible".
Part of an official statement released by the Daily Trust regarding the matter reads:
"That Fani-Kayode attacks a reporter doing his job, is an indication of the chilling disregard he has towards the media, and its work in investigating and reporting on issues."
The Daily Trust also said Mr Femi Fani-Kayode will be held responsible if anything happens to their journalist, Mr Eyo Charles.
"As always, we stand in solidarity with our reporters, and will continue to fight for the rights of all journalists. We urge the Nigeria Police to take note, that if anything happens to Charles, Daily Trust will hold Fani-Kayode responsible, especially due to the intensity of the verbal threats he issued during the shocking incident."