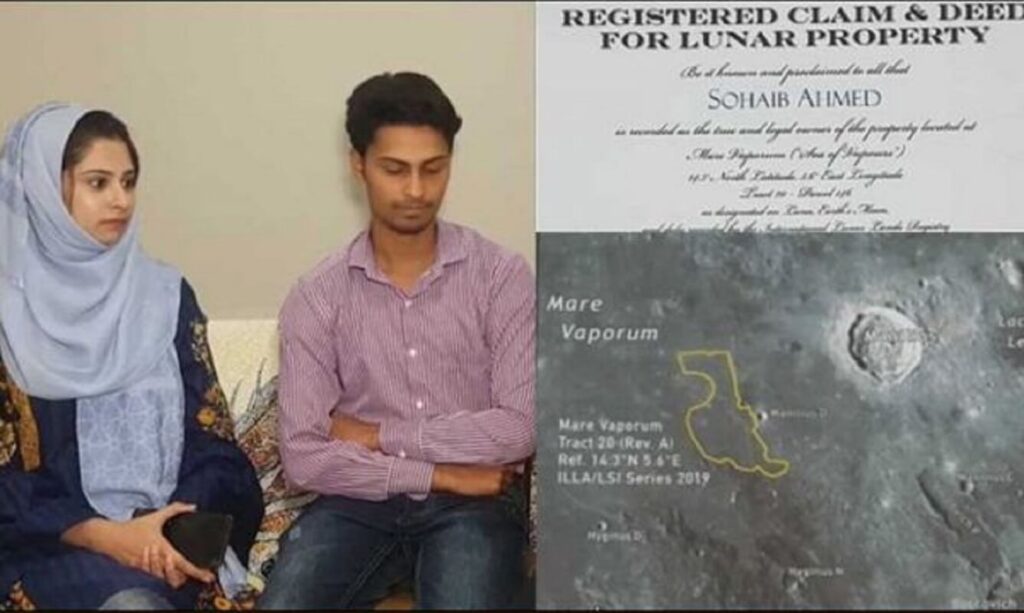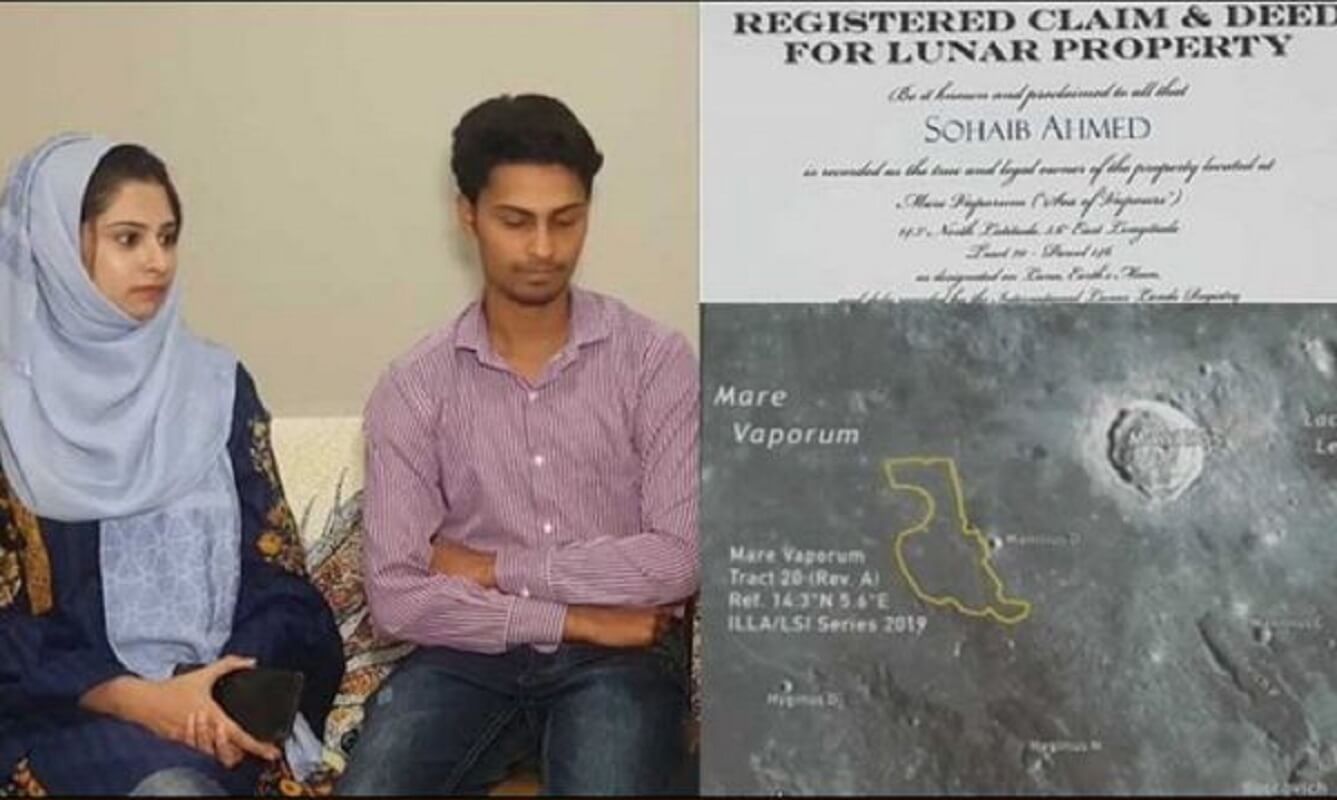 A Pakistani man named Sohaib Ahmed has bought an acre of land on the moon for his wife.
The extraterrestrial land was intended as a wedding gift for Ahmed's new wife, Madiha. Sohaib Ahmed, a resident of Rawalpindi (a city and capital of Rawalpindi Division located in the Punjab province of Pakistan) bought the piece of moon land in the lunar region called 'Sea of Vapour'.
The land was reportedly bought for $45 from the International Lunar Lands Registry. Ahmed said that he was inspired by late Bollywood actor, Sushant Singh Rajput, to buy the piece of land on the moon for his beloved wife.
Bollywood actor Sushant Singh Rajput bought his moon land in 2018. The land is part of a region called Mare Muscoviense, or the 'Sea of Muscovy'. Several celebrities including Tom Cruise and Shah Rukh Khan also now own lands on the moon.
According to Dennis Hope, head of the Lunar Embassy Corporation in Nevada, more than 600 acres of land on the moon belongs to millions of people around the world, including celebrities, such as Barbara Walters, Tom Cruise, John Travolta, Nicole Kidman, and former Presidents Ronald Reagan, Jimmy Carter, and George W. Bush. The Lunar Embassy Corporation has reportedly generated around $11 million in revenue from selling extraterrestrial real estate in the last 30 years.
Ahmed's wife Madiha said her friends did not believe her when she told them about her unique wedding gift.
Madiha told Samaa TV: "At first everyone thought it was a joke, but then I showed them the documents and then they believed it."