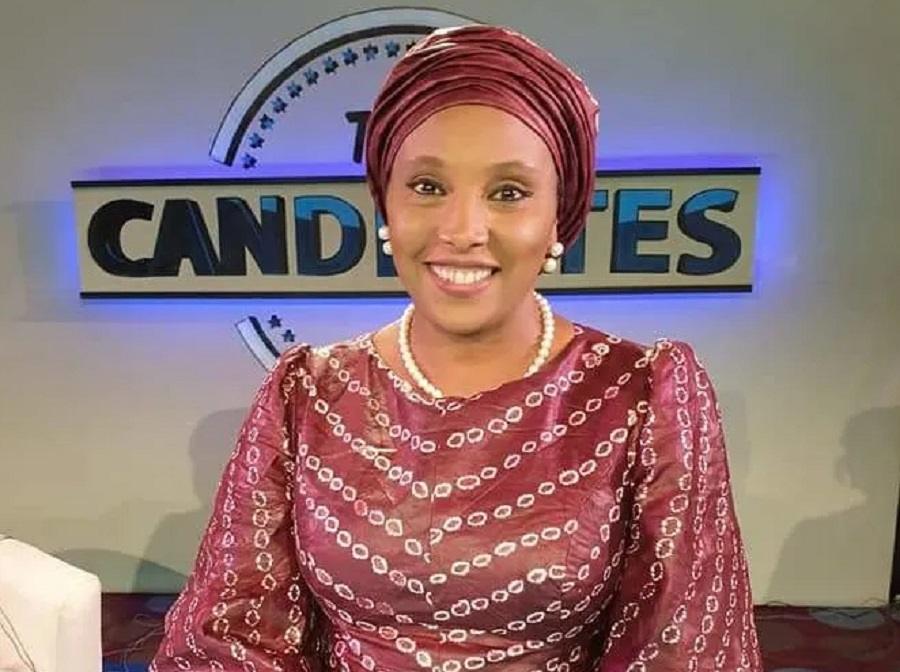 Who is Kadaria Ahmed?
Kadaria Ahmed is a Nigerian journalist, TV host, and media entrepreneur. She is the CEO of RadioNow 95.3FM. She is known for her controversial and confrontational manner of challenging Nigeria's decision-makers.
Kadaria Ahmed's childhood and parents
Kadaria Ahmed was born on December 11, 1967, in Kaduna to her Hafsat Abdulwaheed Ahmed. She grew up alongside her sister, Zainab Ahmed, and her other siblings in Kaduna. She is 54 years old as of 2021.
Kadaria's mother, Hafsat Abdulwaheed, is a Nigerian poet, writer, and women's rights activist. She is the first writer from Northern Nigeria to have written a published novel. She writes most of her articles in the indigenous Hausa language. The journalist's mother has over 30 books to her credit, both fiction and non-fiction.
Kadaria Ahmed and El-Rufai's relationship
According to reports, Kadaria Ahmed is El-Rufai's sister-in-law. The journalist is reported to be the elder sister of Asia Ahmad el-Rufai, the wife of the Kaduna State Governor, Nasir Ahmad el-Rufai.
Kadaria Ahmed's education and career
Kadaria Ahmed obtained a Bachelor's degree from Bayero University, Kano. She later proceeded to obtain a Master's degree in Television from Goldsmiths, University of London. She is also a beneficiary of the Chevening Scholarship.
She started her career at the British Broadcasting Corporation (BBC) in 1992 as a senior producer, working on award-winning programs like "Focus on Africa" and "Network Africa". Ahmed worked as the editor of the now-defunct newspaper "Next" after quitting her job at the BBC. She led and supervised a newsroom of about 120 people at "Next" before the organization folded up in September 2011.
Kadaria Ahmed co-produced and presented a program called "Straight Talk" on Channels TV in 2014. She used the program as a tool to challenge and confront Nigeria's decision-makers on matters of national interest. Kadaria Ahmed has interviewed the likes of Rotimi Amaechi, Babatunde Fashola, Tonye Princewill, Ibrahim Babaginda, Nnamdi Kanu, among others.
Kadaria Ahmed and RadioNow 95.3FM
Kadaria Ahmed founded "RadioNow 95.3FM" in 2020. Before that, she already established Daria Media Limited in 2017, a media company that promotes public service journalism. Kadaria Ahmed is one of the Board of Trustees of Premium Times Centre for Investigative Journalism. She is a member of the Nigerian Guild of Editors and also a member of the Nigerian Institute of Directors.
Kadaria Ahmed's acting career
Kadaria Ahmed reportedly announced her intention to join the film industry in 2021. According to information gathered by DNB Stories Africa, Kadaria stated that she is venturing into the movie industry to work behind the scenes. However, as of August 2022, the movies she has worked on (or about to work on) whether as an actress or producer are not yet known to the public.
Wiki Profile of Kadaria Ahmed
| | |
| --- | --- |
| Full name | Kadaria Ahmed |
| State of origin | Kaduna |
| Age | 54 years |
| Date of birth | December 11, 1967 |
| Marital status | Married |
| Husband | N/A |
| Alma mater | Bayero University, Kano |
| Height | N/A |
| Career | Journalist |
| Twitter | @KadariaAhmed |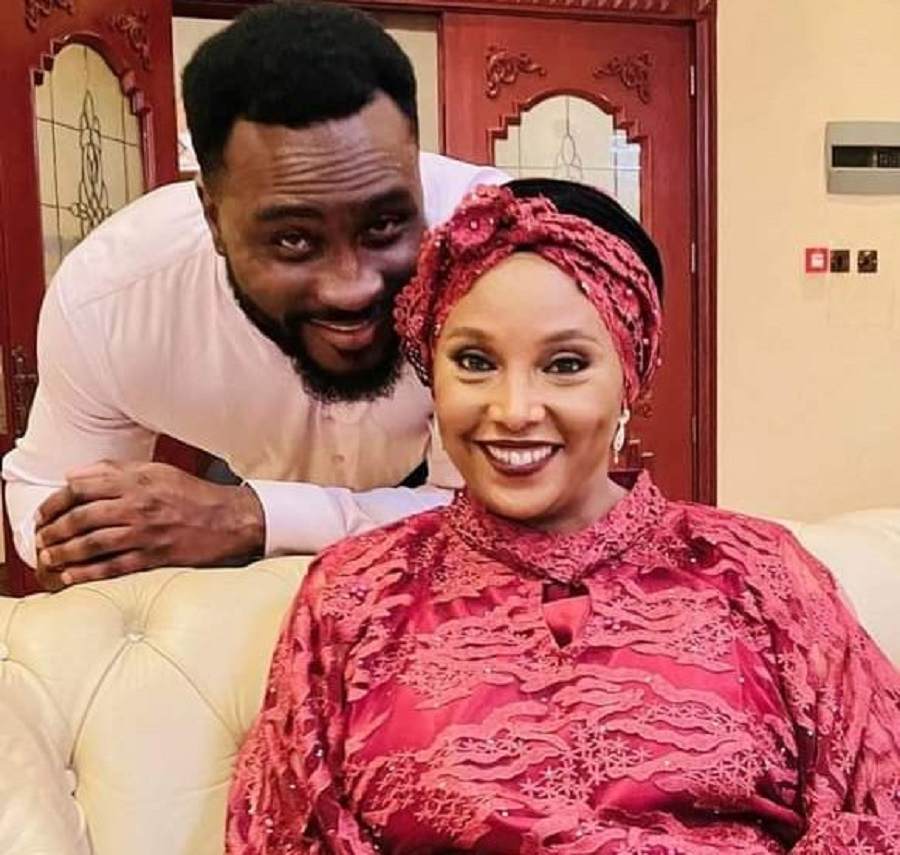 Kadaria Ahmed's marriage and wedding
According to reports, Kadaria Ahmed is happily married. However, information about her husband is currently scarce in the media. Other details of her wedding and marriage are also not known.
It is speculated that the journalist decided to keep all information about her marriage and private life off the media due to the nature of her job. There were rumours that she married into a Christian family in 2019. It was also reported that she took her husband's religion after the marriage.
However, Kadaria's younger sister, Asia Ahmad el-Rufai, debunked the rumour, stating that though her sister's husband was born into a Christian family, the journalist has not changed her religion. Asia added that Kadaria Ahmed's husband converted to Islam instead and adopted the Muslim name "Yusuf" before he was allowed to marry her.
About Kadaria Ahmed's husband
As of the time of publishing this article, the identity of Kadaria Ahmed's husband is unknown. There is no available information about his biography, education, or profession in the media.
Kadaria Ahmed has ensured that all information about her husband and direct family is not open to the public. It has been reported that Kadaria Ahmed's husband was originally born into a Christian home but he converted to Islam and adopted the Muslim name "Yusuf" before his marriage to Kadaria Ahmed.
Kadaria Ahmed's children
Kadaria Ahmed does not share information about her children in the media. As of the time of publishing this post, information about Kadaria Ahmed's children, including their number, names, ages and other details is not available in the media.
However, several reports have pointed out that Kadaria Ahmed is a mother of at least two grownup children. Also, a tweet of hers during the #EndSARS campaign implied that she has a 22-year-old son and a 19-year-old daughter. However, it is not known if the journalist's tweet is factual or was only used as an analogy.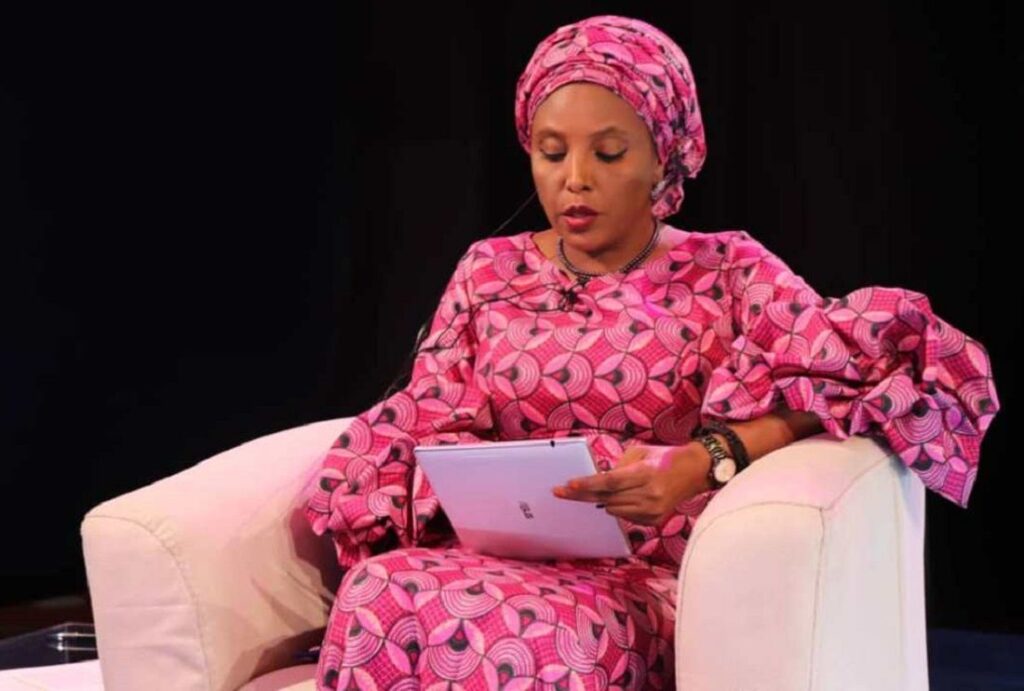 Kadaria Ahmed's controversies
Kadaria Ahmed has been involved in several controversies due to the nature of her career as an investigative journalist. She has openly confronted several national leaders and public officers which led to her being accused of one thing or the other.
Kadaria Ahmed has also faced criticism for being "biased" in some aspects of her work. She was criticized after she called out BBC Africa, accusing them of aiding terrorism with their 50-minute documentary titled "The Bandit Warlords of Zamfara".
Kadaria Ahmed's Kaduna land controversy
Kadaria Ahmed was accused of getting a piece of land in Kaduna State without going through the legal process in early 2021. It was said that the Governor of Kaduna State, Nasir el-Rufai had allocated the land to her through favouritism.
Ahmed denied the allegation in a long post on her Twitter page, claiming that she went through the right process to acquire the land as opposed to the accusations levied against her. She revealed that she had applied for land and property, but lost the property because she defaulted in the process. According to her, she got the land on the stringent condition that the land will be developed within 6 months to one year.
Kadaria Ahmed's conversion to Christianity and death threat
In 2019, a Twitter user identified as Abdulrahaman Yahaya with the username @cardinalabdul threatened to kill Kadaria Ahmed in a tweet after news emerged that the veteran journalist has allegedly converted to Christianity.
He made the threat after Kadaria Ahmed described the Governor of Zamfara state as "the most useless Governor in the history of Nigeria".
Kadaria Ahmed later addressed the issue in a tweet where she stated that if anything bad happens to her the man should be held accountable.
She wrote on Twitter:
"I have reported this account for threatening my life even as I refused to dignify his allegation with a response. No one should have the right to call for anyone's death. If anything happens to me, this is the man to hold."
Her immediate younger sister, Asia Ahmad El-Rufai also debunked the allegation of her converting to Christianity. According to El-Rufai's wife, her sister is still a Muslim and hasn't converted to Christianity. Asia stated that it was Kadaria Ahmed's husband, instead, that converted to Islam in order to marry her.
Kadaria Ahmed's #HorribleBosses controversy
Kadaria Ahmed was called out again early this year during the #Horrible Bosses trend on Twitter. As usual, the savvy journalist addressed the issue, admitting that she has temper issues and she is currently working on it. She explained that her organization not only fulfils all of its statutory obligations but also does what it can within the limits of a small business to make life easier for the staff. She claimed to have personally helped four members of her staff pay full annual rent and even rebuilt a house swept away by rain for another.
She listed all the benefits her staff enjoys including the mental health support added to their health insurance benefits. Kadaria Ahmed stated that apart from her temper she is not in any way a horrible boss as claimed by those calling her out.