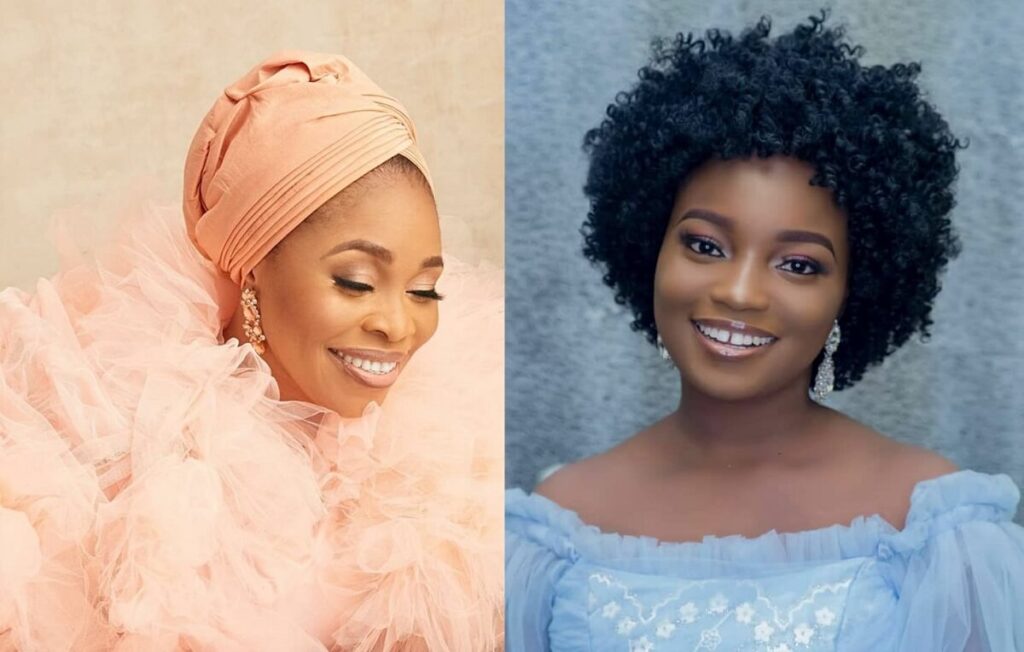 A man named Mayegun Olaoye has claimed he is the biological father of Tope Alabi's daughter, Ayomikun.
Mr Mayegun Olaoye said he is Ayomikun's real father, adding that Tope Alabi had blocked every avenue for him to know his biological daughter in the past 22 years.
Reacting to Olaoye's claims, Ayomikun Alabi, the young lady whose paternity is being disputed, said the only father she knows is Mr Soji Alabi, her mother's husband.
Soji Alabi has been married to popular Nigerian gospel singer, Tope Alabi for over two decades. Ayomikun said he is the man that helped raise her.
In a recent interview with the Punch Newspaper, Ayomikun Alabi said she was not surprised about the development as her mother had since informed her about Olaoye.
Ayomikun said: "I know and will always know that my father is Soji Alabi. I do not know any other person and I have never met any other man. I cannot blatantly deny him because I have heard about him, but I have never had anything to do with this man before."
She also denied that her mother tried to hide her from Mr Olaoye, adding that Mayegun Olaoye was the one who never tried to reach out since all these years.
"My mother never blocked any avenue for us to see. My mother even tried for me to have a relationship with him. I remember when I was about 15 years old, she used to tell me to try and talk about him. Even when we discuss marriage, they tell me that they would want to inform him."
She added:
"They always tell me all these things about him but he is the one that never tried to reach out to me. I mean that he has never ever tried to. We have never had absolutely any conversation with this man. I mean I have had absolutely no contact with this man; none whatsoever. I am very grateful to God for the kind of mother and father that I have. They have been the best people and after God, my parents are next in my life."