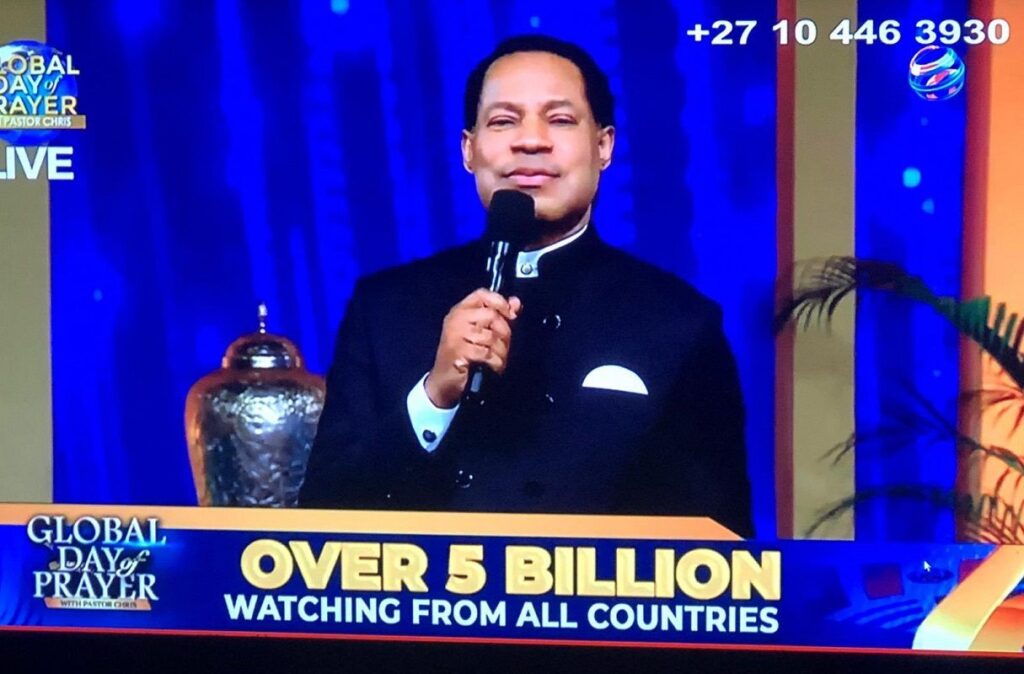 Pastor Chris Oyakhilome of the Lagos-based church, Christ Embassy, has come under criticism on social media after claiming that over 5 billion people from around the world are watching his "Global Day Of Prayer" church program.
Pastor Chris said some 5.3 billion people from all countries are tuned in to the live program. Many Nigerians disagreed with the bogus claim and criticized the pastor.
One person tweeted:
"A world of 7 Billion people Pastor Chris says 5 billion dey watch am live… Lol maybe he meant 5 Million cos."
Another Twitter user laughed:
"Pastor Chris told his members 5billion people watch him live and as usual his people are spreading it. They don't even care about how unrealistic that sounds."
This would not be the first time Pastor Chris Oyakhilome will be trending on social media for making unusual claims.
The preacher once said that coronavirus disease was caused by 5G network and not a virus. The statement led the British Office of Communications (OfCom) to sanction the TV network of his church LoveWorld for misleading information.
Check out some of the reactions on Twitter: