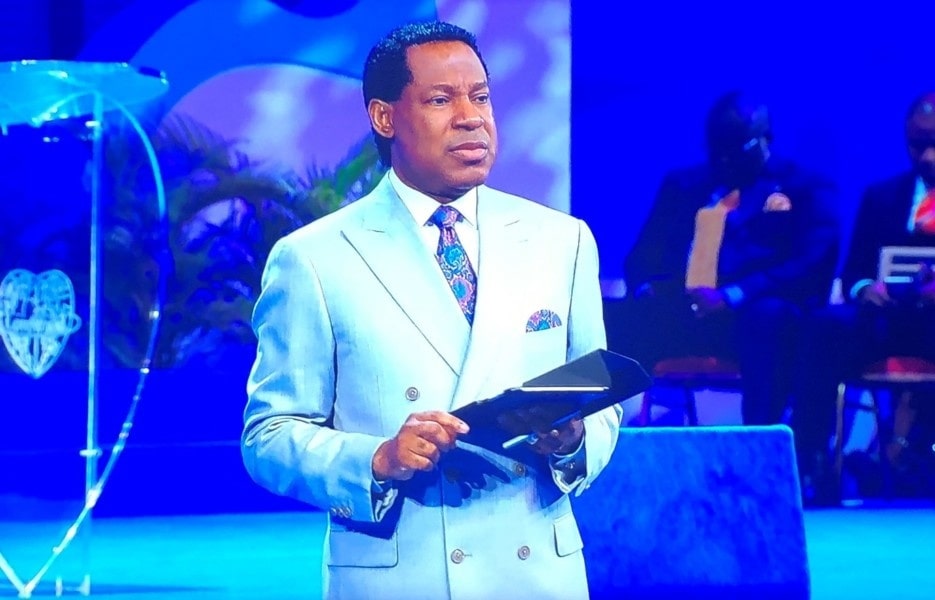 Pastor Chris Oyakhilome of the Believer's LoveWorld Ministry, also known as Christ Embassy, has made a shocking assertion about the "Black Lives Matter" protests that rocked America some weeks ago.
Pastor Oyakhilome who heads the global Christ Embassy Church has alleged that the massive "Black Lives Matter" protests held in connection to the unjust killing of Minneapolis man George Floyd was never about racism.
Pastor Chris Oyakhilome in a rather shocking declaration claimed that the "Black Lives Matter" protests were all about installing microchips in people and never about the death of George Floyd or racism.
Oyakhilome said during the "Global Day Of Prayer" program on LoveWorld TV:
"It's not about the guy that died – it's not about 'Black Lives Matter'. It's part of the game. They want to come in with the alternative method for security – total control with microchips. That's what it's about. Look at the people rampaging on the streets – they are not black people…It is not about racism."
The 56-year-old pastor claimed the microchips will be used to monitor and control people, just like it was prophesied in the Bible about the time of the "anti-christ".
Since the onset of the coronavirus pandemic, Pastor Chris Oyakhilome has spread several conspiracies concerning COVID-19 disease.
Oyakhilome once claimed coronavirus disease was caused by 5G network and not a virus – a statement that led to the British Office of Communications Ofcom sanctioning his church's TV network LoveWorld for misleading information.