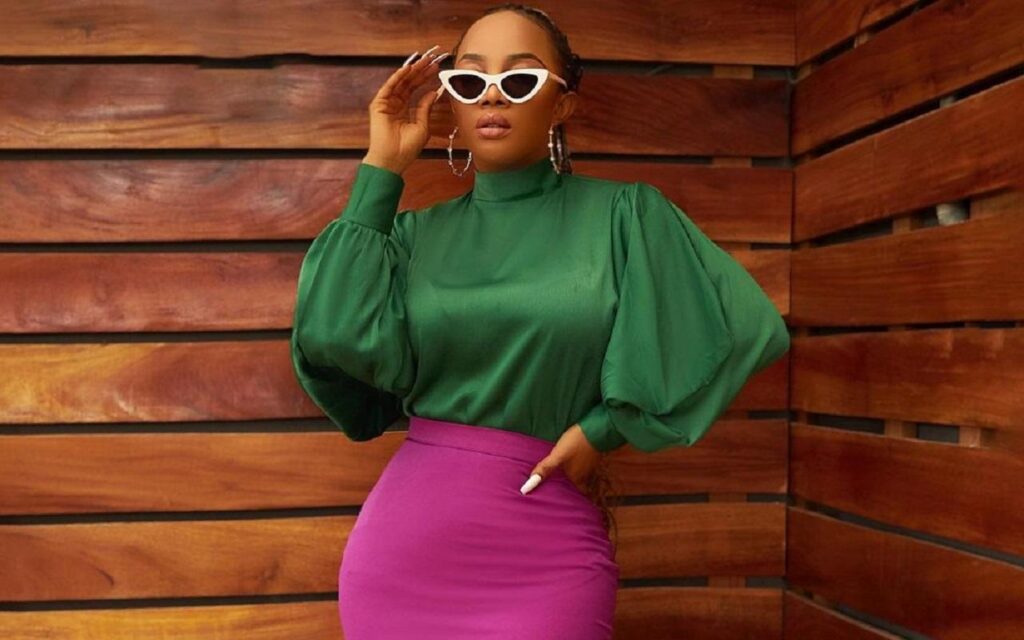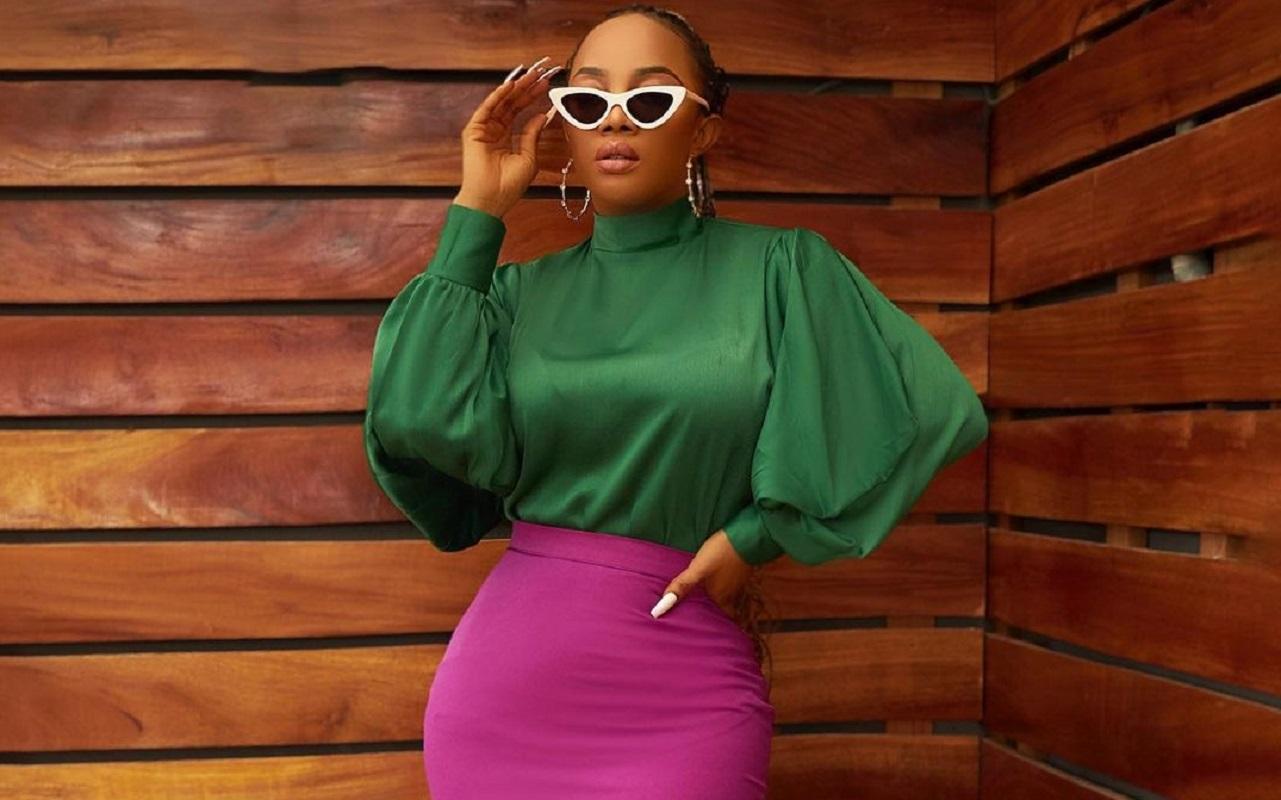 Nigerian media personality Toke Makinwa has taken to her social media page to list a number of side effects she is currently experiencing after taking a shot of the AstraZeneca COVID-19 vaccine.
Ms Makinwa who took the vaccine on Tuesday, April 13, shared on Instagram that her head, back and eye sockets hurt.
She wrote:
"Quick update!!! My head hurts. My eye sockets hurts. My back hurts. No severe fever but body pains. Extremely tired too. #AstraZenecaVaccine."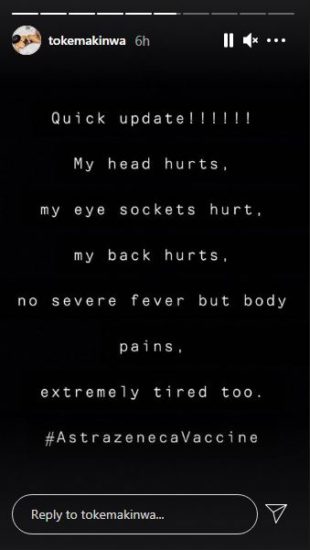 The AstraZeneca COVID-19 vaccine has been associated with a number of side effects ranging from mild headaches to life-threatening issues of blood clotting.
A number of European countries have temporarily suspended the administration of the vaccine over complaints of serious side effects.