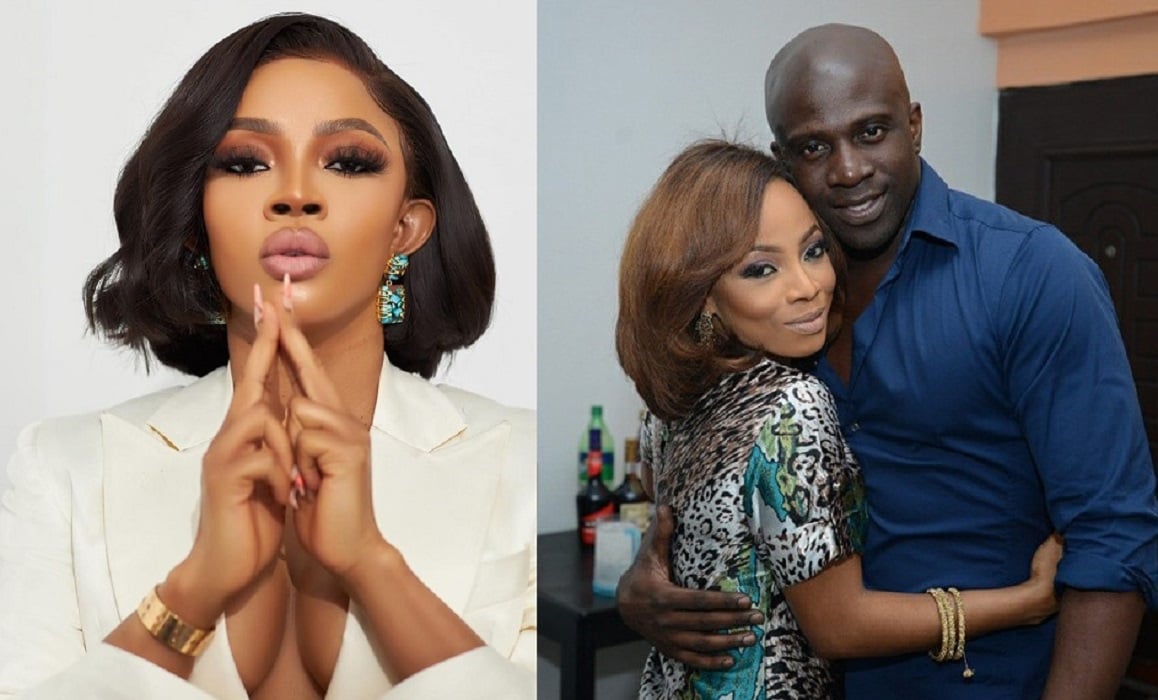 Who is Toke Makinwa?
Toke Makinwa is a popular Nigerian OAP, vlogger, media personality, author, and occasional actress. Makinwa is known for hosting the popular radio program 'The Morning Drive' on Rhythm 93.7FM and for her YouTube vlog series called 'Toke Moments'.
Toke was born on November 3, 1984, at St. Nicholas Hospital, Onikan, Lagos as the second child of four children. She is a native of Idanre Local Government Area of Ondo State.
Her parents Mr Caleb Ifemayowa Makinwa (father) and Mrs Modupe Monica Makinwa (mother) are both late. Toke lost her parents in a fire accident at the age of 8 which made her and her siblings become the foster children of Chief and Mrs Pius Akinyelure.
Toke Makinwa is currently 37 years old. She obtained a degree in English and Literature from the prestigious University of Lagos, Akoka, Lagos.
Toke Makinwa is popular for hosting 'The Morning Drive program on Rhythm 93.7, emceeing top events like MBGN pageant show (2017), and featuring in successful movies like Omo Ghetto: The Saga (2020), Sugar Rush (2019), Makate Must Sell (2019), and Love is War (2019).
As a businesswoman, Toke Makinwa launched a luxury handbag line in 2017 with the brand name 'Toke Makinwa Luxury. She also launched a skincare product called Glow by TM the following year.
Toke Makinwa's marriage and wedding
Toke Makinwa was formerly married to Maje Ayida, a professional fitness coach and mental health advocate. The ex-lovers got married on January 15, 2014, after dating for about 6 years.
Unfortunately, the marriage didn't last and they got separated on November 8, 2015. Their divorce was finalized in October 2017.
Reasons for Toke Makinwa's divorce
Toke Makinwa made many jaw-dropping revelations about her marriage with Maje Ayida in her book titled 'On Becoming'. The OAP who kept mute throughout the drama of her breakup and divorce got a lot of her fans on her side after she exposed the alleged betrayal of her ex-husband in the "tell-all memoir".
Makinwa revealed in her book that her relationship with Maje Ayida was filled with a lot of irregularities and she felt marriage will provide a lasting solution to the crisis.
Unfortunately, things did not improve after the marriage but turned worse instead. She finally filed for divorce in March 2016, claiming that Maje Ayida committed adultery. Their marriage was officially dissolved in October 2017 at the Igbosere High Court in Lagos.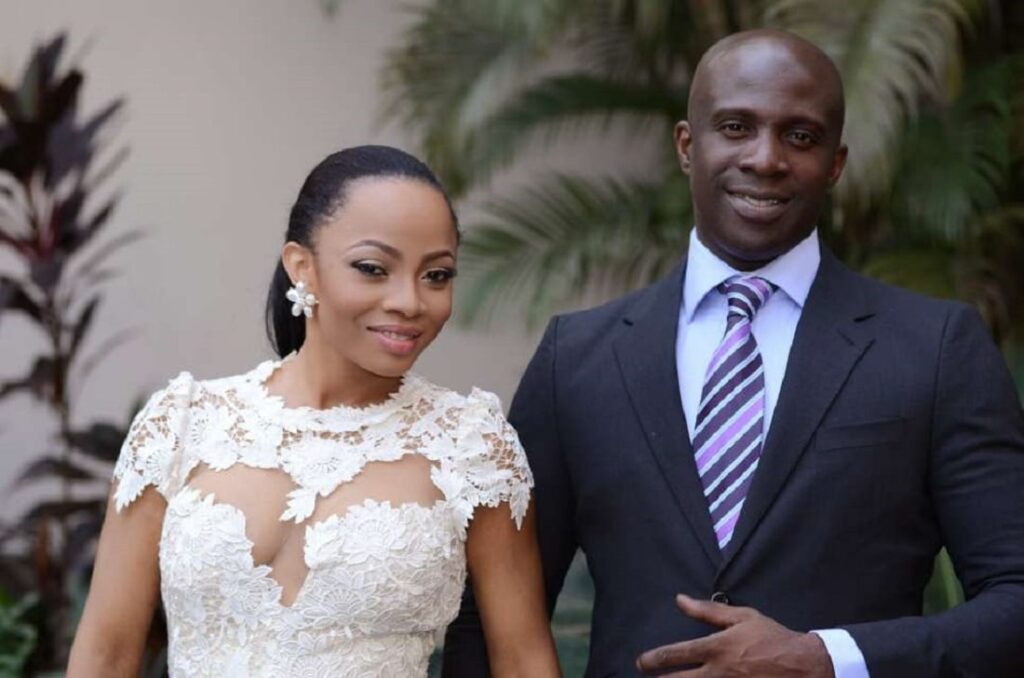 Toke Makinwa's controversial marriage to ex-husband Maje Ayida
Toke Makinwa used chapters 5-14 of her book 'On Becoming' to talk about her marital journey, narrating how she met her ex-husband, the rise and fall of their marriage, how the marriage affected her by lowering her self esteem, and how she picked up the pieces of her life thereafter.
According to her, she met Maje in 2008 during her university days at the Lagos Motor Boat Club's New Year's Eve party. She revealed that their relationship had started on a very sweet note and was filled with love and affection.
Unfortunately, after some time, things began to take a different turn and they kept having constant problems which made Toke consider opting out of the relationship.
However, instead of leaving Maje, she felt that their issues would be resolved if they got married. Toke made it known that she had to make her wedding private because she thought Maje Ayida wouldn't show up on their wedding day as he has cancelled their wedding plans on three different occasions prior to then.
Luckily, Maje showed up and they got married secretly in a Lagos State High Court in 2014.
STD accusation
Toke Makinwa explained that she married her ex-husband Maje Ayida against her family's wish and even Maje's own sister warned her against getting married to him. She revealed that she had once gotten an STI from her ex-husband.
Cheating accusation
Toke Makinwa accused her ex-husband Maje Ayida of cheating on her with his ex-girlfriend identified as Anita Solomon, a lawyer, business coach, and mediator from Akwa Ibom State. She made it known that Maje had been involved with the said lady almost right from the same time he started dating her.
Pregnancy report
Toke Makinwa wrote that she separated from her ex-husband Maje Ayida after news of him impregnating his ex-girlfriend Anita Solomon surfaced online. She said when she confronted Maje about the issue, he first denied it but later admitted it was true.
Toke revealed that she cried profusely after he confirmed the news, while Maje simply ordered food from their chef. Toke Makinwa revealed that she became intimidated by her husband's mistress and went on to bleach her skin just to impress him since he had a preference for light-skinned girls.
She explained that her marital crisis made her lose a multi-million naira deal with a telecommunication company and she even found out from her ex-husband's mail that he had a child with another woman whom she identified as 'Crystal'.
Toke Makinwa revealed that she almost committed suicide when everything she did to keep Maje to herself, ranging from bleaching her skin, making a sex tape with him, and even trying to live up to the standards of his mistress, proved abortive.
She later separated from him on November 8, 2015. In March 2016, she filed for divorce and the dissolution of their marriage was finalized in 2017.
Maje Ayida's public apology to Toke Makinwa
Maje Ayida made a public apology to his ex-wife Toke Makinwa on July 22, 2015, way before their divorce, saying that he regretted all the things he did to Toke. However, the apology got no attention from Toke Makinwa who went ahead to file for divorce the next year.
Toke Makinwa's divorce and court battle with ex-husband
Toke Makinwa filed to divorce her then-husband Maje Ayida in March 2016 on the grounds of adultery and emotional torture which Maje was found guilty of. The union was annulled in October 2017 by the Igbosere High Court in Lagos.
However, in February 2017, Maje Ayida instituted a N100 million naira defamation lawsuit against his ex-wife, claiming that her book 'On Becoming' was filled with lies and false information against his personality.
He requested that Toke Makinwa should cease circulating the book and retrieve the already distributed copies which must be handed over to him for destruction. He also asked that she retract all her words in the book and give a full-page public apology to him in three different national newspapers.
He finally won the case in November 2020 after a three-year battle and was awarded N1 million in settlement by Judge Olukayode Ogunjobi of the Lagos State High Court.
Toke Makinwa was found guilty of Maje's accusations and was asked to pay the sum of one million naira to any charity organization that Maje chooses.
She was also banned from producing more copies of the book and given 30 days to delete all the information deemed defamatory found on certain pages of the book.
About Toke Makinwa's ex-husband, Maje Ayida
Maje Ayida is the ex-husband of media personality Toke Makinwa. He is a fitness entrepreneur from Itsekiri in Delta State. Maje Ayida, 48, was born on August 17, 1973, and he has five older siblings.
According to reports, Maje left for England at the age of 8 and returned in 2000 after working at the Bank of London for some years.
Maje Ayida became a popular name following his marriage to Toke Makinwa in 2014.
Maje Ayida new wife
Toke Makinwa's ex-husband Maje Ayida has not remarried since his marriage to the presenter ended. With the dramatic events of his marriage to Toke, Maje Ayida has made it known that he is unsure if he would ever marry again.
Toke Makinwa children
Toke Makinwa currently does not have any biological children of her own. Her controversial marriage to Maje Ayida did not produce any children.
Toke Makinwa's rumoured relationships
Toke Makinwa being one of Nigeria's top controversial celebrities has been at the centre of relationship rumours and controversy on two different occasions.
Toke Makinwa's alleged relationship with Dr Festus Fadeyi
Toke Makinwa was rumoured to be romantically involved with 70-year-old billionaire businessman and Pan Ocean Oil MD, Dr Festus Fadeyi in 2020.
The oil mogul who has fathered five grown-up children was alleged to have bought Toke Makinwa a brand new Range Rover (2016 Model) worth over N50 million naira and a building worth N260 million naira.
It was also reported that Dr Festus Fadeyi was the one funding the luxurious lifestyle Toke Makinwa regularly flaunts on social media.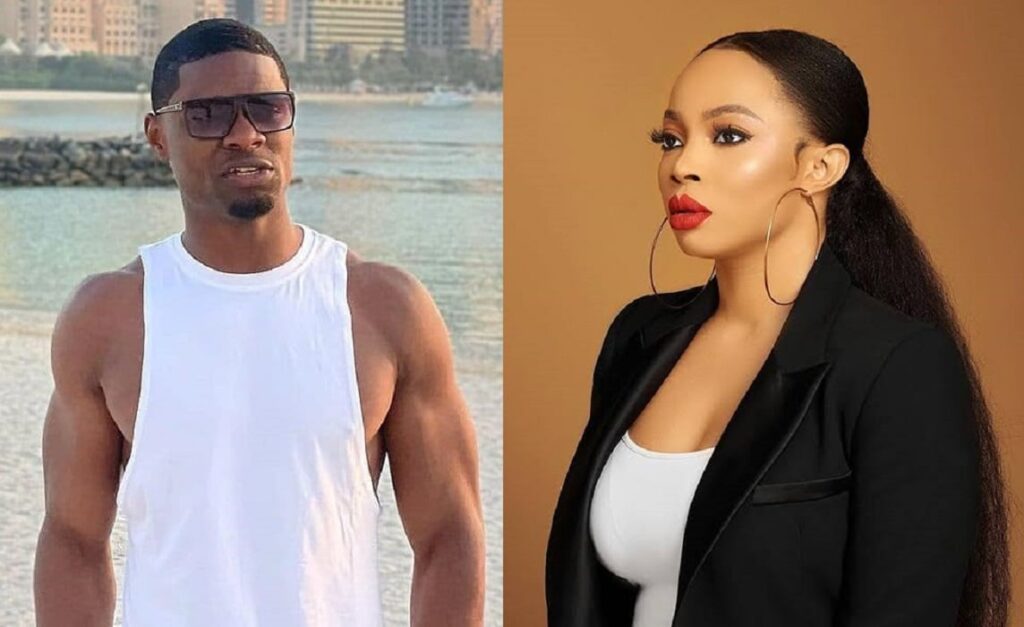 Toke Makinwa's alleged new boyfriend, Tuoyo Memuduaghan
Nigerian media personality Toke Makinwa was reported to be treading the path of love again in 2020 with a London-based Itsekiri fitness expert and entrepreneur named Tuoyo Memuduaghan.
According to reports, rumours of the new relationship began circulating after the presenter teased her fans with pictures of Tuoyo and her vacationing in Turkey in November 2020. It was also said that they have been spotted together in some public places.
However, nothing else has been heard about the relationship ever since.
Plans to marry again
Toke Makinwa has revealed that she would want to get married again during a question and answer session with her fans on Instagram.