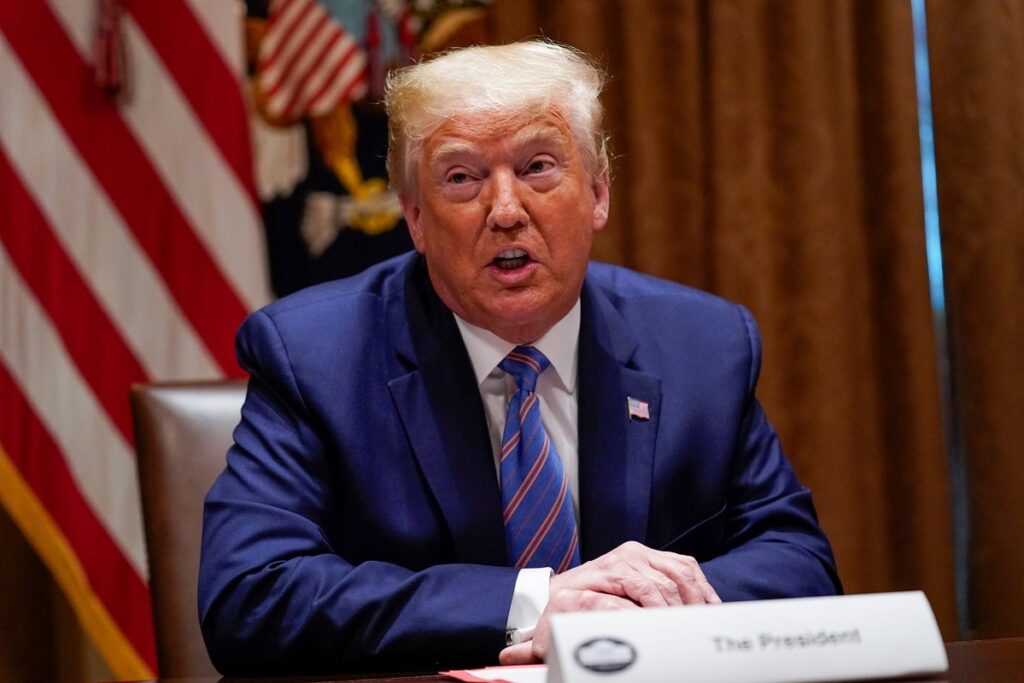 During a speech on police reform, US President Donald Trump told a heavy lie that has drawn him criticism from far and wide.
Donald Trump claimed that scientists working on a vaccine for coronavirus have already come up with "an AIDS vaccine."
No AIDS vaccine currently exists and the big lie has earned Mr Trump massive reproach on social media.
"Before the end of the year, I predict we will have a very successful vaccine, therapeutic, and cure. We're making tremendous progress. I deal with these incredible scientists, doctors very very closely. I have great respect for their minds," Trump said during the briefing.
"And they have come up with things, and they've come up with many other cures and therapeutics over the years. These are the best, the smartest, the most brilliant anywhere. And they've come up with the AIDS vaccine."
Watch the video of US president Donald Trump lying that scientists have created an "AIDS vaccine":