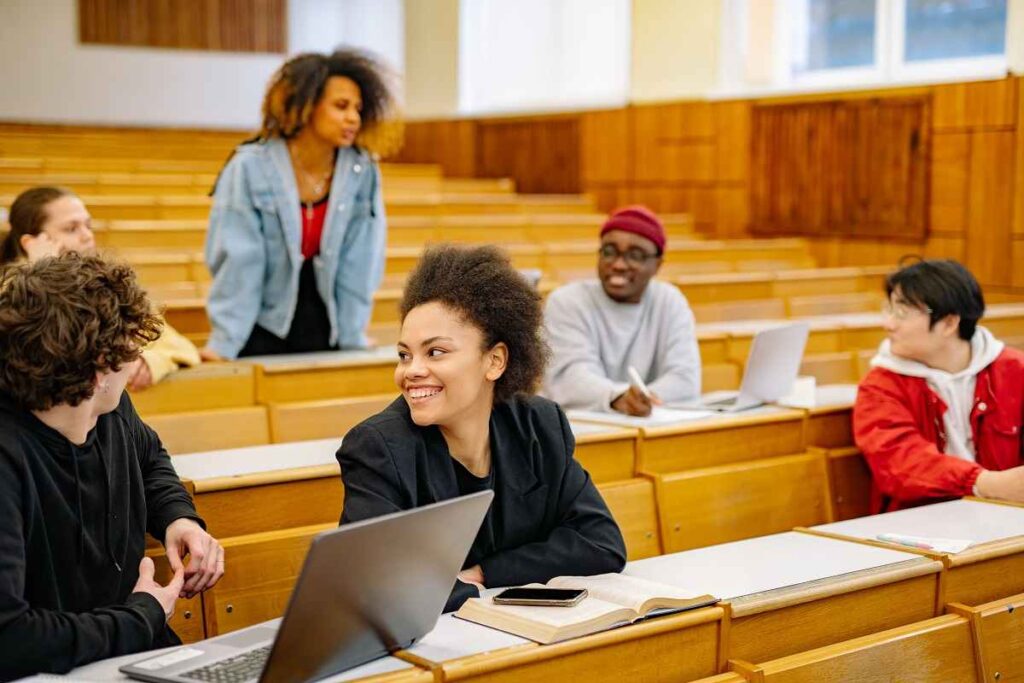 Education is an organic structure that keeps growing and evolving with the human mind. Although the aim is the same, every nation's education system and principles differ. For example, a recommendation letter is often a prerequisite for applying to a top African university. Luckily, you can hire a professional writer from the case study writing service for your varsity writing needs if you don't have enough time or skills. 
Studying abroad is one of the best experiences for a college student. Learning in a foreign country provides an opportunity to see the world from a different perspective, enjoy a different style of education, and take in the culture and allure of a new land. You can also find new interests, friends, and career opportunities. If you're looking to study in Africa, below are the best universities in Africa for international students. 
1. University of Cape Town
The University of Cape Town, South Africa, was established in 1829. Although it went by a different name, it is the oldest in Sub-Saharan Africa. It is home to over 30,000 students and has 57 departments covering six faculties. UCT – the most prestigious university in Africa, has six campuses, and its commerce, medicine, and law facilities rank among the hundred best internationally. Five alumni, staff members, and researchers associated with the school have won the Nobel Prize, and the school has won various awards and recognitions. Out of the 30,000 undergraduates and postgraduates at the Varsity of Cape Town, 5000 are from over 100 countries. There is also over 300 foreign staff, and since the cost of living is low, it is a top African university for international students.
2.      University of Witwatersrand
The University of Witwatersrand, Johannesburg, or simply Wits, is another top varsity with the best learning environment for foreigners. Also located in South Africa, the varsity is a public research institution and is the third oldest in the country. Wits has a total of 42,175 students, including 3,500 international enrollers and 305 international academic staff. The institution offers 3000 courses from 33 schools and five faculties, including sciences, commerce, law, management, engineering, humanities, and health sciences. The racial composition of students in the college includes black, white, Indian, colored, and Chinese.
3. Stellenbosch University
South Africa offers the best education in this country. Therefore, it is unsurprising that the top three best African universities for international students are South African institutions. Stellenbosch ties as the oldest university in the country and sub-Saharan Africa with the University of Cape Town. Also referred to as SU, it designed and manufactured the SUNSAT – Africa's first microsatellite. The institution's language policy promotes multilingualism to ensure accessibility for all students. In 2018, SU had 31,756 attendees, including 4000 international students representing 12 nationalities. There are 150 departments divided among ten faculties and 34 residence halls.
4. University of Ibadan
The University of Ibadan, or UI, is often called the first varsity in Nigeria. Established in 1948, it became an independent institution in 1962 and has contributed to the country's development. It consists of 92 academic departments organized into 17 faculties, and 15 halls of residence provide accommodation for 30% of the student population. Out of the 41,743 students, 2,176 are international students. The institution has always made the list of the top 10 African universities in webometrics rankings – a ranking system for the world's universities. 
5. Cairo University
Cairo, or Egyptian University, was founded in 1908 as the country's premier public varsity. It is the second oldest higher institution in the country and enrolls over 231,000 students in 28 faculties. Cairo University is home to over 9,000 international students, the highest of any varsity mentioned above. It is the preferred school of choice for medical studies, as it was one of the first medical schools in the Middle East and Africa.
6. University of KwaZulu Natal
The University of Kwazulu Natal is another South African varsity where you'll thrive as a foreign student. The college started in 2004 as a varsity merger between Durban-Westville and Kwazulu Natal and has risen to become one of the top higher institutions in the continent. The varsity has four colleges, consisting of several schools, and is geographically divided into five campuses. It is also home to various student organizations and has a strong reputation in engineering, mathematics, technology, and science. There are currently 1,111 international students, 3% of the total school population.
7. University of Johannesburg
This varsity is a merger between Rand Afrikaans, Technikon Witwatersrand, and Vista universities. Although it is a relatively new one that started in 2005, it is currently one of the largest comprehensive contact universities in South Africa. The school has a population of 50,000, and over 3000 are international students from 80 countries. It has four campuses and eight faculties and is one of the best places to study in Africa.
Conclusion
The African continent is brimming with opportunities. With everyone clamoring to study abroad in Europe and the Americas, a study trip to these African universities could be the missing piece you've been searching for. Not just for people from other continents but even students from other African countries.