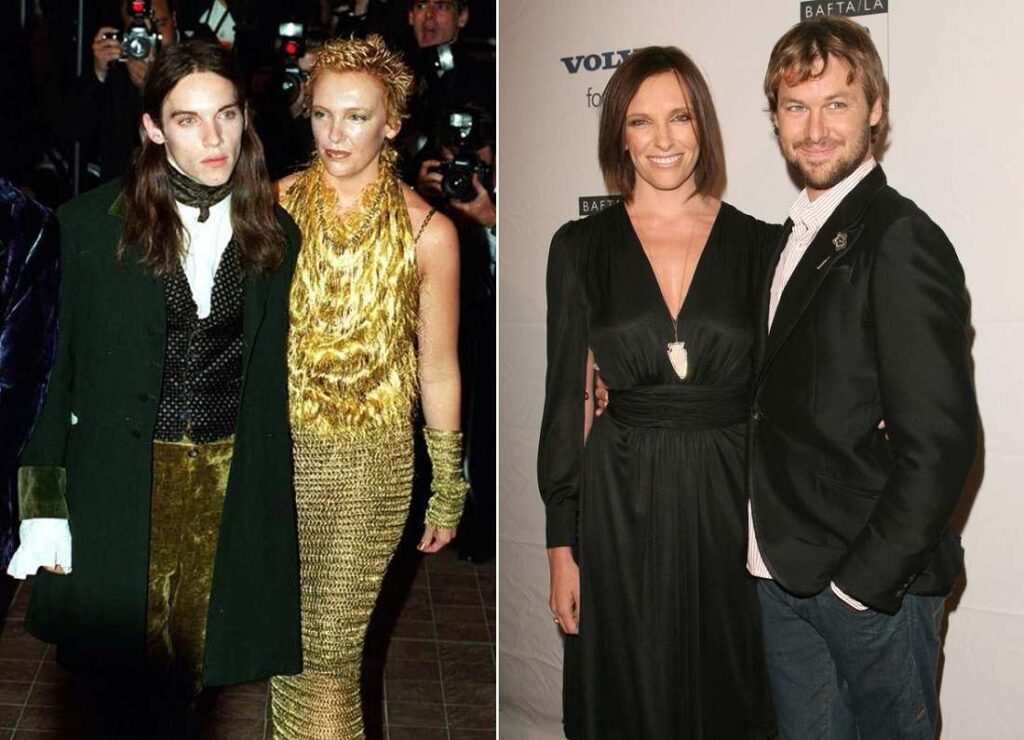 Who is Toni Collette?
Toni Collette is an Australian actress, film producer, singer, and songwriter. She is well-known for her works in television and independent films like "Spotswood", "Muriel's Wedding", "The Sixth Sense", "Unbelievable", "United States of Tara", "Knives Out" and "Hereditary".
Collette is a recipient of multiple awards including five AACTA Awards out of eight nominations.
Toni Collette's full name is Toni Collette Galafassi. She was born on November 1, 1972, in Blacktown, Australia as the first child of three children born to Bob Collett (father) and Judy Collett (mother). Toni Collette is 50 years old as of 2022.
She was raised alongside her two younger brothers in Glebe (an inner city suburb of Sydney) before her family relocated back to Blacktown when she was 6 years old. According to reports, Toni Collette added the "e" in her last name because it sounded better for a stage name.
Toni Collette attended Blacktown Girls High School before she proceeded to the Australian Theatre for Young People on a scholarship. She also attended the National Institute of Dramatic Arts for a short while. Her brothers are named Ben Collette and Christopher Collette respectively.
About Toni Collette's parents
Toni Collette's parents are Bob Collett (father) and Judy Collett (mother). Collette has described her parents as very supportive. According to her, despite their poor status, her parents did everything to make sure she and her siblings felt loved as children.
Toni Collette's father, Bob Collett was a truck driver, while her mother was a customer service representative. According to information gathered by DNB Stories Africa, Toni Collette discovered on an episode of the documentary reality genealogy series, "Who Do You Think You Are" that her father was probably a product of an extramarital affair his mother, Norma, had with a Navy Chief petty officer stationed in Australia during and after World War II.
Toni Collette's grandmother (Norma) and her supposed grandfather, Harold Stanley Collett ran a DNA test on her father while going through a divorce and it was revealed that Bob was not Stanley's biological son. Though a public appeal was made in August 2015, Toni Collette's biological grandfather remains unknown.
About Toni Collette's siblings
As siblings, Toni Collette has two younger brothers named Ben Collette and Christopher Collette.
Ben Collette was born in 1981, which makes him 41 years old as of 2022. Christopher Collette was born in March 1976. He is 46 years old as of 2022. Detailed information about Ben and Christopher Collette is not available in the media as of the time of publishing this article.
Toni Collette's marriage and relationships
As of the time of writing this article (December 2022), Toni Collette is divorced. She was previously married to Dave Galafassi for almost two decades before they ended things in December 2022. The duo met in 2002 and tied the knot the following year. They got divorced a month before their 20th wedding anniversary. The ex-couple has 2 children together.
Based on information gathered by DNB Stories Africa, Toni Collette was in a relationship with a colleague in the movie industry known as Jonathan Rhys Meyers before she met and started dating Dave Galafassi. According to reports, she met Jonathan Rhys in the late 90s and dated him for about a year before they went their separate ways.
Despite being a popular actress, Toni Collette has a reputation for sharing little about her personal life and relationships. While the exact reason for her divorce from Dave Galafassi is not stated, there were speculations that she and her ex-husband were already separated way before the divorce.
List of Toni Collette's boyfriends
According to available reports, Toni Collette has only been in about two publicly known relationships.
Toni Collette dated Jonathan Rhys Meyers in the late 90s for about a year.
Toni Collette was married to Dave Galafassi between January 2003 to December 2022.
About Toni Collette's relationship with Jonathan Rhys Meyers
Jonathan Rhys Meyers is an Irish actor, model and musician. His full name is Jonathan Michael Francis O'Keeffe. He was born on July 27, 1977, as the first of four boys in Dublin, Ireland, to Geraldine (mother) and a folk-musician father called John O'Keeffe.
Jonathan Rhys Meyers attended North Monastery Christian Brothers School but he was expelled for truancy. He started his career in 1994, starring in movies like "Titus", "Elvis", and "Match Point" amongst others. He co-starred alongside Toni Collette in the 1998 movie "Velvet Goldmine".
Toni Collette's relationship with Jonathan Rhys Meyers was short-lived. They dated for only about a year before going their separate ways. The actress described the relationship as "hedonistic, drunken and probably dangerous" as they were both young and just breaking out in their careers at the time.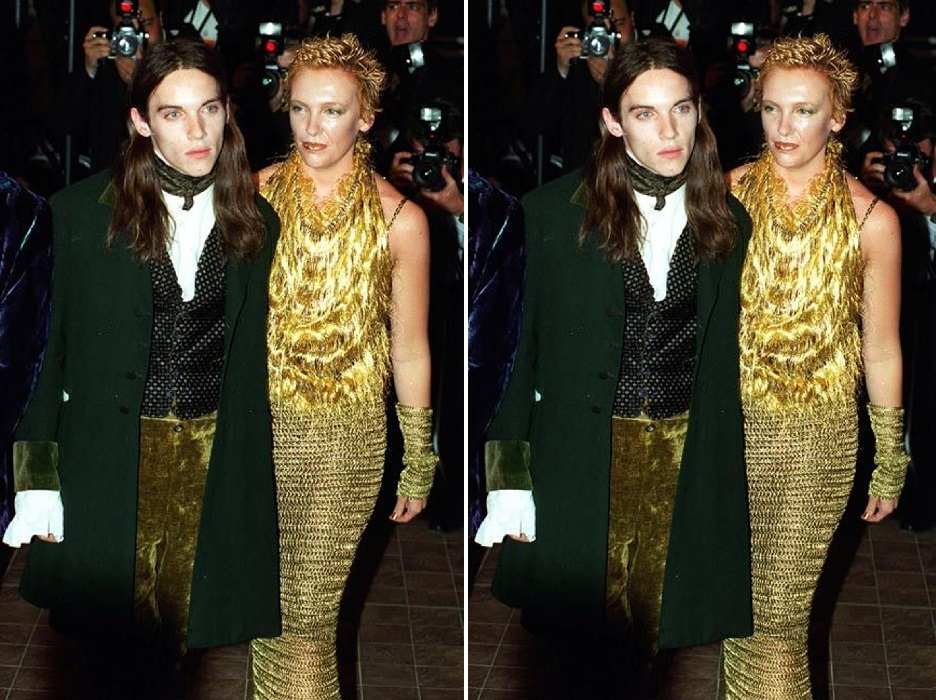 About Toni Collette's marriage with Dave Galafassi
Dave Galafassi is an Australian drummer playing for a Sydney-based Indie rock group before he met Toni Collette. He and Toni Collette met in 2002 at an album launch of the now-defunct group.
They later met again after a few days at a mutual friend's party. According to Toni Collette, Galafassi was the first person she saw at the party as she walked through the door. She explained that her ex-husband kissed her on the cheek and she melted. She ended up staying at the party for 12 hours as opposed to her initial plan of staying just ten minutes. She described the day she met Dave Galafassi as "a good day".
Collette and Dave Galafassi walked down the aisle on January 11, 2003, in Berry, New South Wales, Australia. They got married in a traditional Buddhist ceremony with about a hundred guests in attendance. They lived in Sydney for a while after their marriage before relocating to Los Angeles. They moved back to Sydney in 2019. The lovers seemed to be enjoying their peaceful marriage up until recently when a picture of Dave kissing another woman surfaced online which speculatively led to their divorce.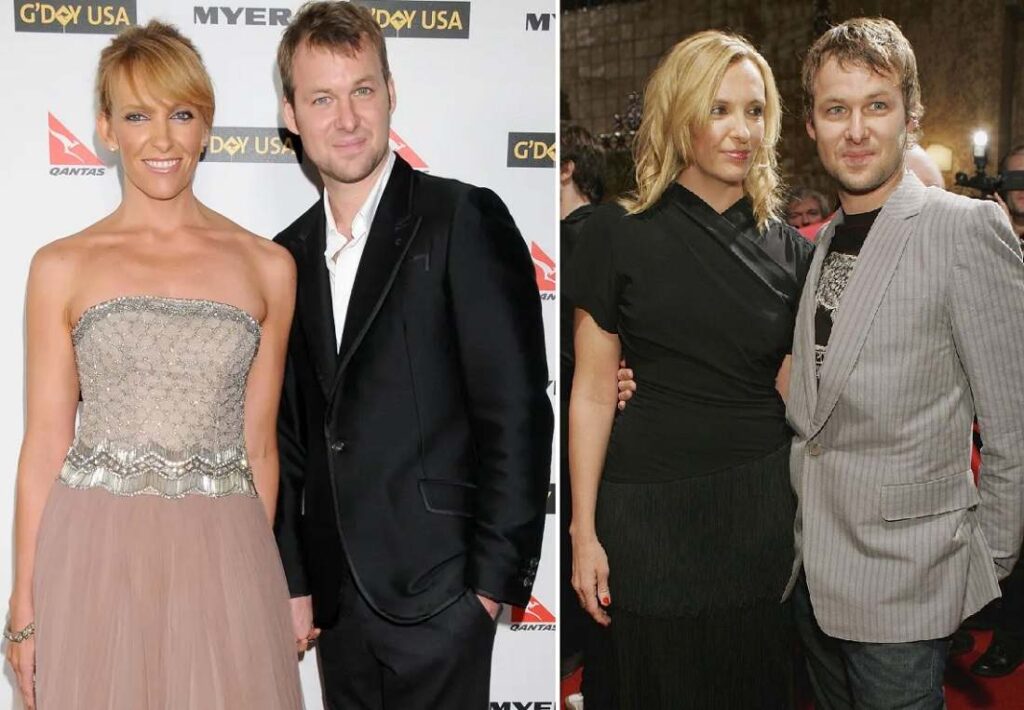 Toni Collette and Dave Galafassi's divorce
Some hours after the picture of Dave Galafassi kissing another woman in the surf of Manly Beach in Sydney circulated on the internet, Toni Collette took to her newly activated Instagram page to release a joint statement announcing their divorce.
Sharing a picture that read "Peace and Love", Collette wrote:
"It is with grace and gratitude that we announce we are divorcing. We're united in our decision and part with continuing respect and care for each other. Our kids are of paramount importance to us and we will continue to thrive as a family, albeit a different shape. We're thankful for the space and love you grant us as we evolve and move through this transition peacefully. Big thanks".
Prior to the divorce post, Collette had made a cryptic post on her Instagram which fans came to understand later.
The quote read:
"No matter what your current circumstances are, if you can imagine something better for yourself, you can create it".
It was later revealed that the woman Dave Galafassi was kissing on the beach is a 41-year-old chiropractor from Sydney's Northern Beaches identified as Shannon Egan. It is also speculated that Dave and Toni had separated long before the picture surfaced. Neither Dave Galafassi nor Toni Collette has addressed their divorce in detail, as of the time of writing.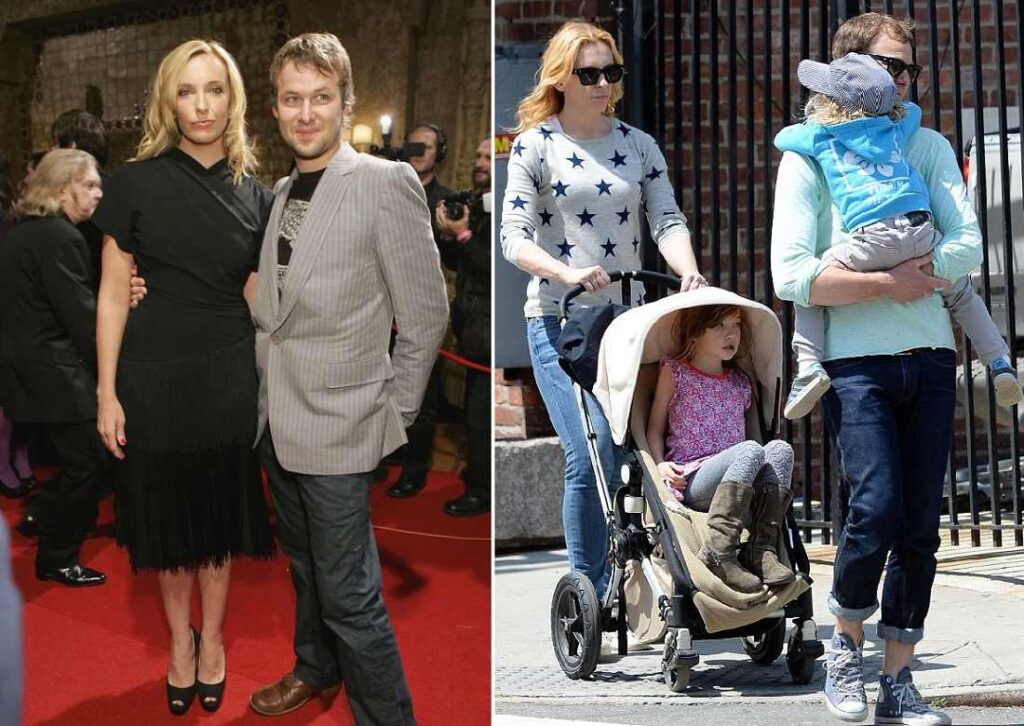 More about Dave Galafassi – Toni Collette's ex-husband
Dave Galafassi is the ex-husband of actress Toni Collette and the father of her two children. He is an Australian drummer from New South Wales. He was a drummer for the now-defunct Gelbison band before he met Toni. He was also the drummer for the "Toni Collette & The Finish" band formed by him and his ex-wife in 2006. Unfortunately, the group also disbanded a year later in 2007.
Dave Galafassi was born in 1978 in Port Macquarie, located on the Mid-North Coast of New South Wales, Australia. Galafassi is 6 years younger than his wife. He is 44 years old as of the time of publishing this post. He reportedly learned how to play the drums as a teenager. Dave Galafassi played the role of a club drummer in the 2013 comedy-drama film "Lucky Them" which was directed by Megan Griffiths.
Dave Galafassi was involved in a near-fatal motorbike accident on the Christmas Day of 2019 in rural New South Wales.
At the time, his ex-wife, Toni Collette, wrote a media post, thanking paramedics for saving her husband's life.
She wrote:
"Recently my husband had a devastating motorbike accident. He's now recovering slowly but well. We're so lucky to still have him. It may not have been the case without the work of the incredible folks at NSW Ambulance and Toll Ambulance Rescue. Thank you so very much for your swiftness, clarity, knowledge, compassion and dedication. You saved him and we cannot thank you enough. Yes, it is a very Merry Christmas. Thank you."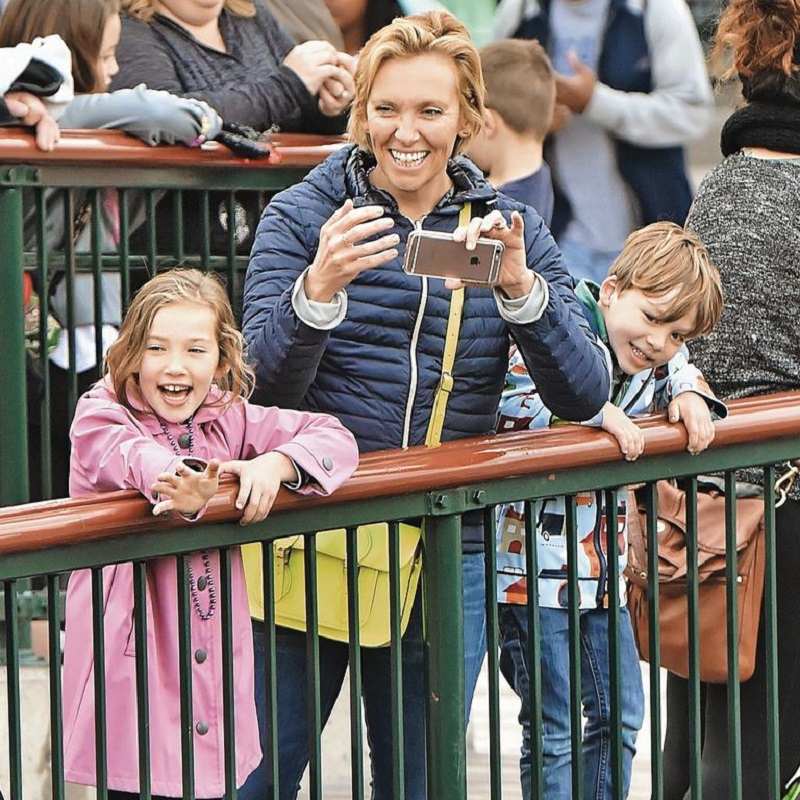 Toni Collette's children
As of the time of writing, Toni Collette is the proud mother of two children, a boy and a girl. Collette's children are named Sage Florence and Arlo Robert respectively. They are from Collette's marriage to Dave Galafassi.
a. Sage Florence
Sage Florence is Toni Collette's daughter and first child. She was born on January 9, 2008, and is 14 years old as of 2022.
b. Arlo Robert
Arlo Robert is Toni Collette's son and second child. He was born on April 22, 2011, and is 11 years old as of 2022.
Toni Collette has done well in keeping her children out of the spotlight. Detailed information about them has remained scarce in the media.