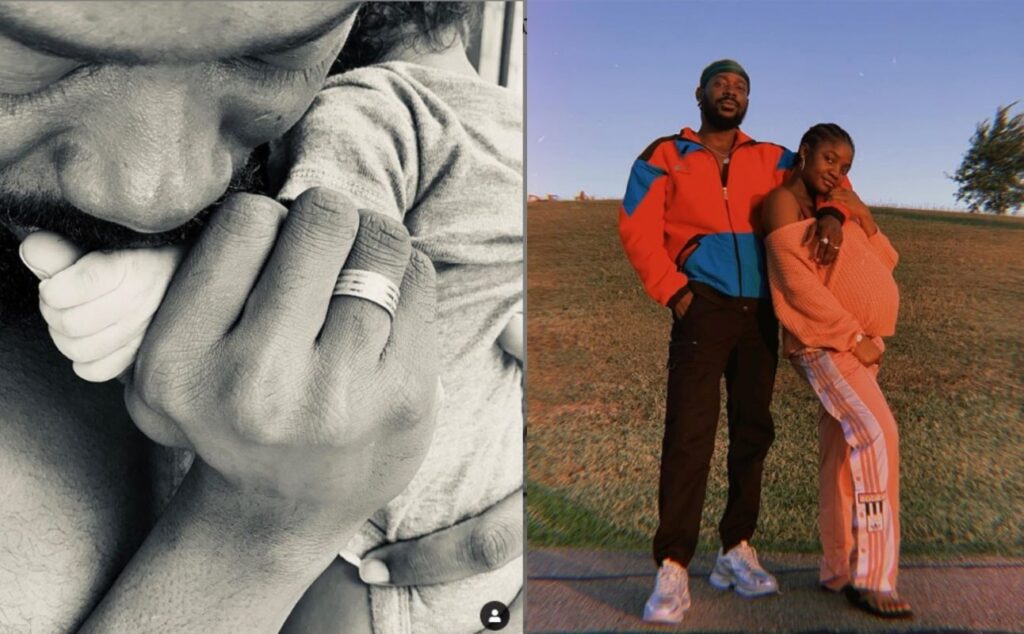 She's finally here. Simi and husband Adekunle Gold has confirmed the birth of their first child – a baby girl.
The couple also revealed the adorable infant's name as Adejare. Adéjàre is a Yoruba name meaning "the crown is justified" or "the crown has overcome."
Congratulations are currently pouring in on both Simi and Adekunle's Instagram pages.
Simi who just turned 32 years in age gave birth on May 30, but the couple only shared the news on Sunday, June 7.
She announced her baby's arrival with the sweet words:
"Adejare. It's like free-falling – this unending, soul snatching, infinite, mind-boggling love. Deja, my baby girl, I got you. I promise. Now and forever. So help me God. ❤️5.30.2020"
Simi and Adekunle Gold held a private wedding ceremony in Lagos in December 2019.