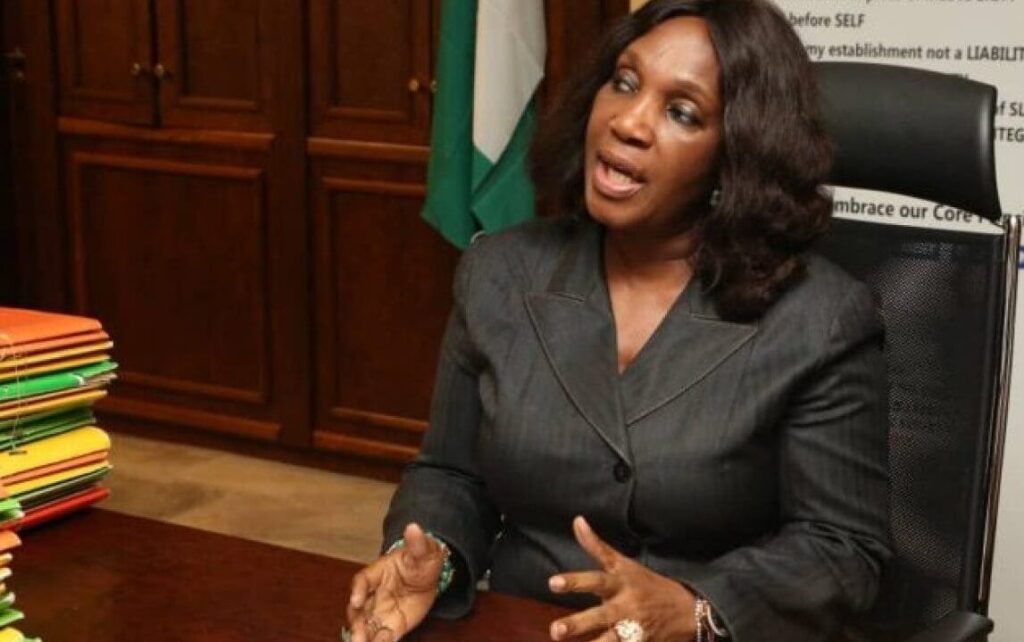 Former Acting Managing Director of the Niger Delta Development Commission (NDDC), Joy Nunieh, revealed many things about Godswill Akpabio during her recent interview with Arise TV, including why she slapped the former governor.
Godswill Akpabio is the current Minister of Niger Delta Affairs, a former Senator of the Federal Republic of Nigeria and also a former Governor of Akwa Ibom State (2007 – 2015).
Former NDDC boss, Joy Nunieh, said during her interview on Arise TV:
"Why did he not tell Nigerians that I slapped him in his guest house at Apo? I am the only Ogoni woman, the only Nigerian woman that has slapped him. I slapped him because of his plan B. Since he couldn't get me to take that money, he thought that he could come up on me.
"He didn't know that I'm a Port Harcourt girl. Port Harcourt girls are not moved by money…by somebody telling me that he will make me the substantive MD. Akpabio's meetings with me were either at Apo or Meridien…Yes, I am accusing him of sexual harassment."
Joy Nunieh and Godswill Akpabio have been in a war of accusations for some time now.
Some days ago, Joy Nunieh accused the minister and former governor of fraud. She said during her brief tenure at the commission, Mr Akpabio repeatedly pressured her to take "an oath of secrecy" that was meant to keep her from exposing fraud at the commission.
Mrs Nunieh added that she would have been jailed if she had succumbed to Mr Akpabio's "oath of secrecy".
Mr Akpabio, in turn, said Ms Nunieh has temper issues and suggested she sees a doctor.
"…No matter the allegation, I wish that she will go to the hospital, see a doctor, take some injections and relax. I'm not saying there is something wrong with her, I'm saying there is something wrong with her temperament," Akpabio said.
He added:
"You don't need to ask me, you can ask about four other husbands that she married…"