Famous Nigerian internet personality and cross-dresser posted a video of his pregnant self dancing on social media few minutes ago.
In the video, a heavily pregnant Bobrisky was seen dancing to Simi's hit song "Duduke", lyrics of which celebrates motherhood and family bond.
The video has ignited a storm of reactions among Nigerians as they share and comment about Bobrisky's pregnancy video on different social media platforms.
Bobrisky had earlier announced on Instagram that she is two weeks pregnant.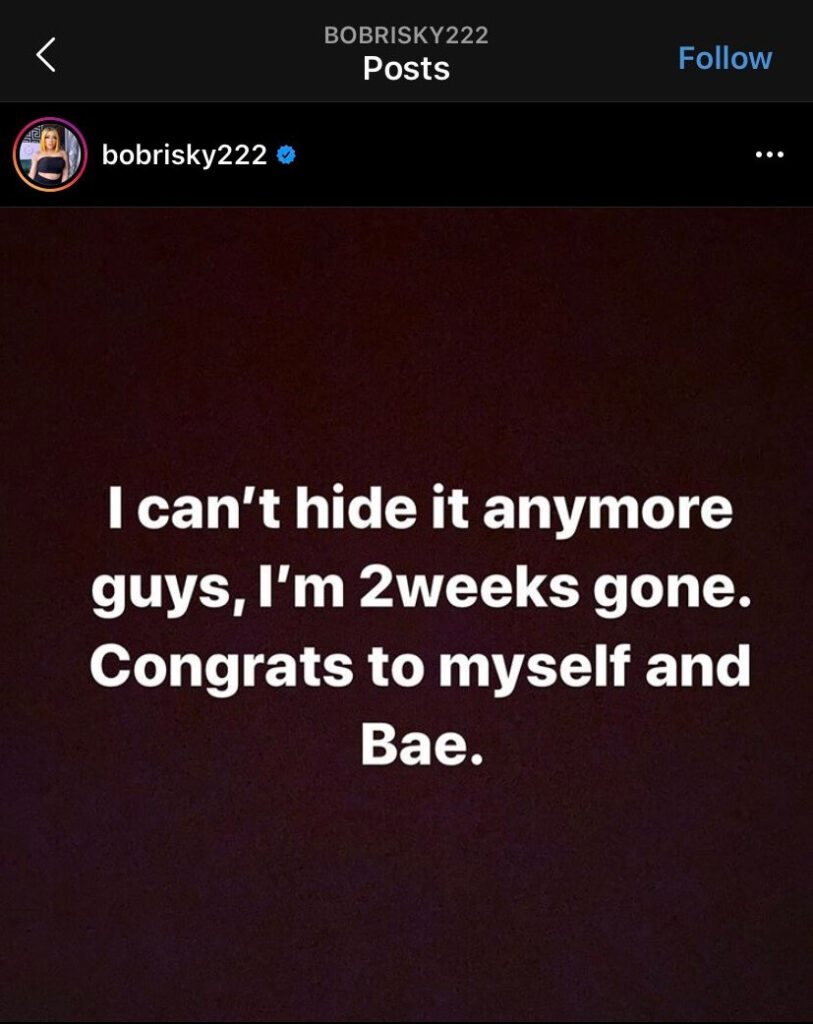 The internet celebrity is currently trending on Twitter.
Bobrisky became famous in Nigeria through controversies surrounding her cross-dressing.
She later began identifying as a transgender. Bobrisky is known for thriving on internet controversies, which effectively adds to his fame.