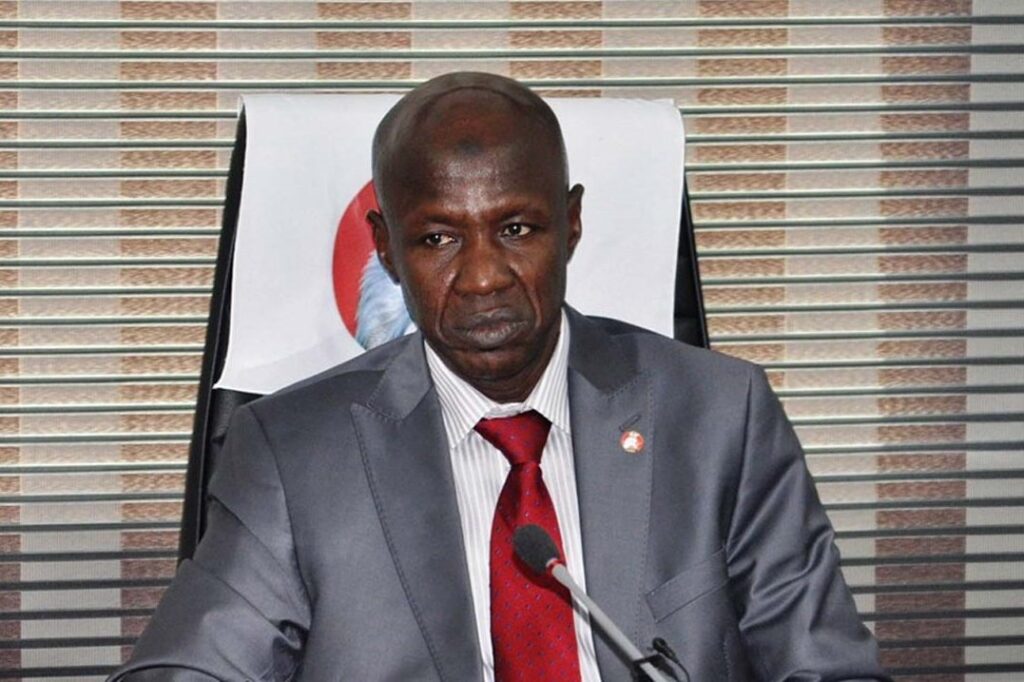 The head of Nigeria's anti-corruption agency Ibrahim Magu has been arrested by the Department of State Services (DSS) on allegations of corruption.
Magu was arrested over multiple allegations of graft and corruption. It was alleged that Magu has been using his influence as acting chairman of the EFCC to enrich himself. Magu was also accused of diverting recovered loot for his own personal gain.
Ibrahim Magu has been the chairman of the EFCC in acting capacity since November 2015.
Magu was alleged to own four properties worth millions of naira and was transferring funds abroad through a third party. An earlier DSS report stated that Ibrahim Magu was living in a N40 million mansion.
Magu was also accused of graft by the attorney-general of the federation (AGF) Abubakar Malami a few days ago.
Malami after his claim that Magu is corrupt had asked President Muhammadu Buhari to sack him.
Malami called the allegations against Ibrahim Magu "weighty" and requested he gets sacked.