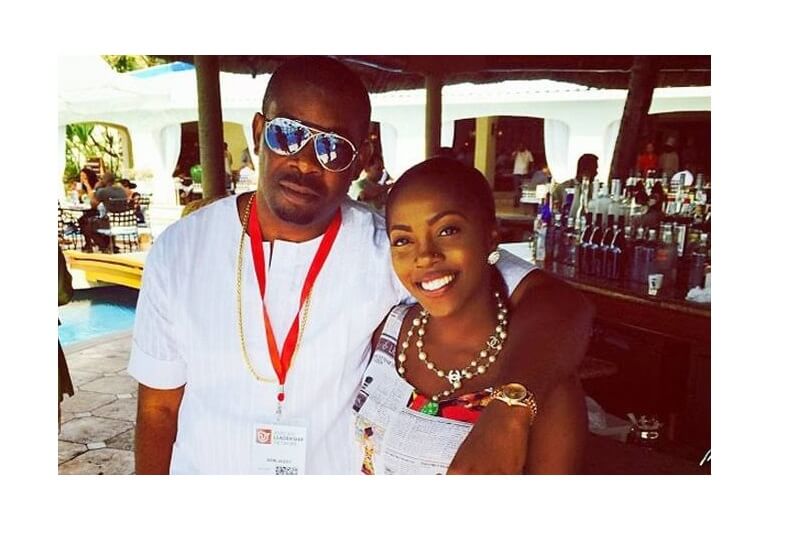 A report by the Nigerian online news agency Sahara Reporters had alleged that Nigerian celebrities Tiwa Savage and Don Jazzy were invited by the Department of State Services (DSS) for questioning over political statements they made against President Muhammadu Buhari's government.
According to the Sahara Reporters post dated September 1, 2020, Don Jazzy and Tiwa Savage during their meeting with the DSS were warned to desist from posting antagonistic statements against Buhari's administration on social media.
The report also alleged that the grilling session with the DSS had caused the celebrities to "tone down" the way they post on social media in recent days.
A new report by Pulse Nigeria has countered Sahara Reporters' report that Tiwa Savage and Don Jazzy were invited by the DSS for questioning and were subsequently warned to stop making social media posts that oppose President Muhammadu Buhari's government.
Pulse said they learned from a "source who works closely with the artists" that the celebrities had only been invited by the security service as a "collaborative move" to tackle some of the issues plaguing the country at the time.
The statement from the unnamed source reads:
"The DSS invited the artists to enlighten some of them on their efforts and roles in the society. The DSS only invited the artists over as a collaborative move or gesture
"It was more along the lines of 'let us work together seeing as you guys have these huge social media following and platforms.
"It was a similar meeting the artists had with the police boss. It was not an interrogation meeting or a meeting held to gag them at gunpoint. It was a partnership meeting held in an atmosphere of conviviality and one devoid of antagonism. That news report is not correct. Kindly disregard it."