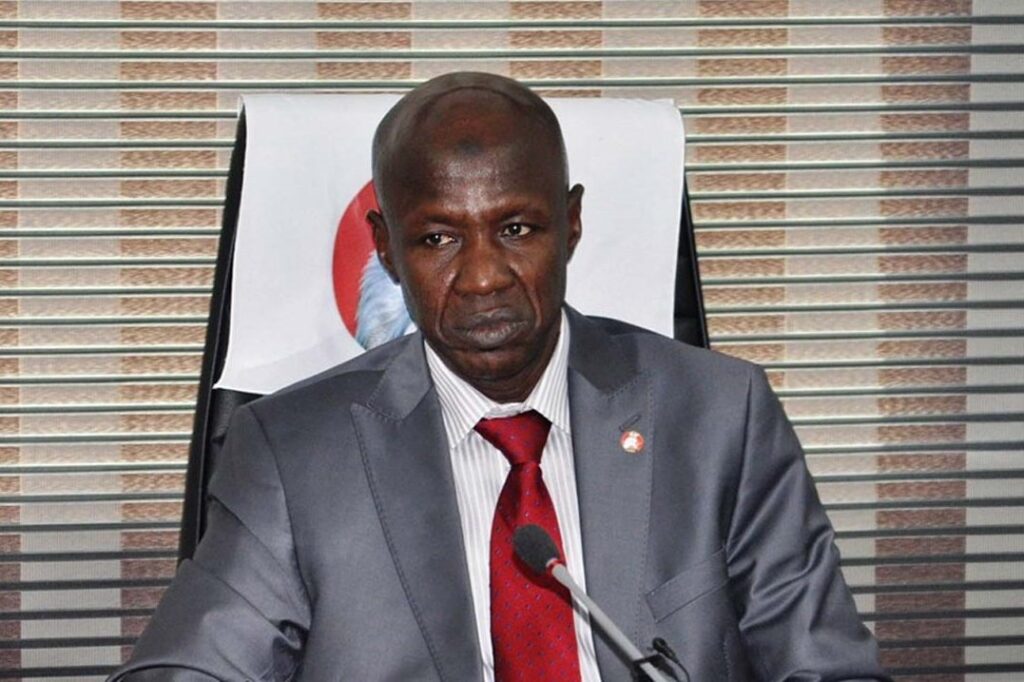 Embattled acting chairman of the Economic and Financial Crimes Commission (EFCC) Ibrahim Magu has been suspended by the presidency.
Magu's suspension comes a day after he was taken in for questioning by a presidential panel on allegations of graft.
According to our source, Magu was suspended after an investigative committee set up to look into the allegations against him "unanimously" agreed on his suspension.
It was alleged that Ibrahim Magu was using his influence as acting chairman of the EFCC to enrich himself. Magu was accused of diverting recovered loot for his own personal gain.
Ibrahim Magu has been the chairman of the EFCC in acting capacity for almost 5 years.