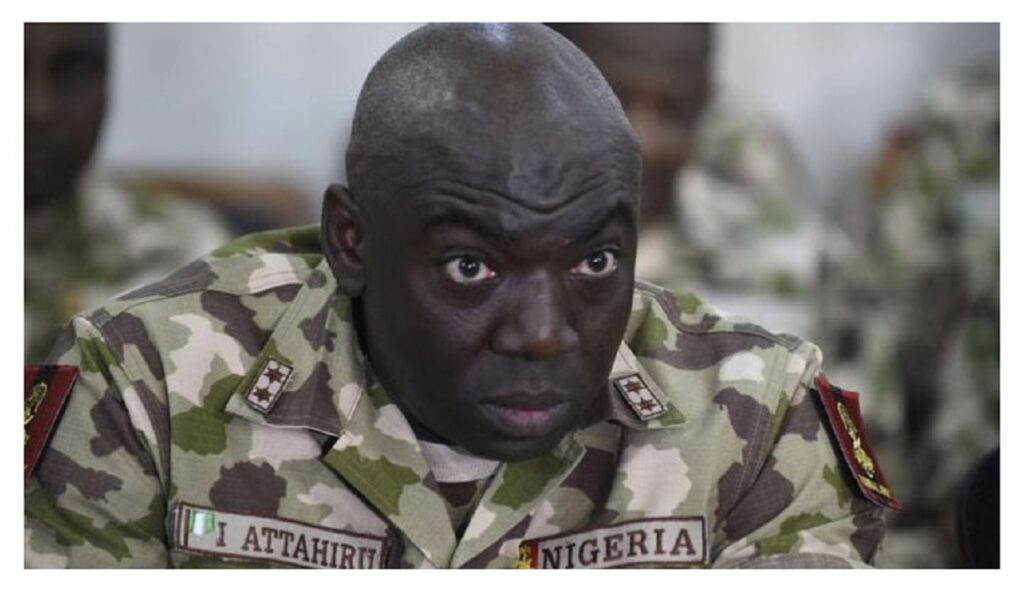 Who is Major-General Attahiru Ibrahim?
Ibrahim Attahiru is a Nigerian Army Major-General and the newly appointed Chief of Army Staff of Nigeria. He was appointed on January 26, 2021, by Muhammadu Buhari after the resignation of Tukur Yusuf Buratai, against the disapproval of many Nigerians.
Here are 8 real facts to know about Major-General Attahiru Ibrahim:
1. Tribe and State of origin
Ibrahim Attahiru is an indigene of Kaduna North of Kaduna State, in Northern Nigeria. He is Hausa and his ethnicity has contributed to speculations that the President of Nigeria, Muhammadu Buhari has nepotist tendencies and does not consider a Southerner or Westerner suitable for the position of a Chief of Army Staff as he would prefer the position be retained by a Northern indigene.
2. Marriage, wife and children
Not very much is known about Major-General Attahiru Ibrahim's personal life. It is gathered that he is a staunch Muslim, married with children. The identities of his wives are yet to be known. This may be due to the nature of his profession as an army official.
3. Education and Army training
Attahiru is an alumni member of the Regular Course 35 of the Nigerian Defence Academy. Attahiru was commissioned a second lieutenant immediately after he graduated from the academy.
4. Army service
Major-General Attahiru Ibrahim served as the Commander of Operation Lafiya, a special military unit designed to fight the terrorist offensive in the northeast. During his tenure, he headed the 82 Division of the force.
5. Dismissal
Attahiru was fired from service after he was unable to stop the attacks of the terrorists even when they were most vulnerable.  In 2017, the then Chief of Army Staff, Lieutenant Gen Tukur Yusuf Buratai ordered Attahiru to obliterate the Boko Haram sect and capture its leader, Abubakar Shekau, dead or alive within a 40-day ultimatum. According to reports, he was sacked from his post when he failed this mission.
6. Boko Haram
During Attahiru's take-over as a commander, there was an increase in the attacks and suicide bombings executed by young girls sent by the Boko Haram. The month after his resumption, geologists and technologists from the University of Maiduguri were ambushed by Boko Haram insurgents within Magumeri in Borno state. According to reports, the 12 soldiers appointed to escort the academics were killed.
7. Replacement
General Nicholas Rogers became his replacement after Attahiru was fired from his position. Prior to his appointment, General Nicholas has led a special military and police unit to tackle ethnic clashes in the volatile central region and was in charge of logistics at the army headquarters. He was very effective in his duties at the Lake Chad Basin as a young officer when he was deployed as the Officer Commanding, in the area. Gen Nicholas served as an officer Armed Forces Command and Staff College Jaji. He was also a Member of Directing Staff in the National Defence College Abuja.
8. New position as Chief of Army Staff
As the new Army Major-General of Nigeria, Attahiru Ibrahim replaced Lieutenant General Tukur Yusuf Buratai who had served in the office since July 2015. General Tukur was commissioned in 1983 as a military officer. He has had multiple commands, administrative and instructional appointments in his service. He served as a member of the Amphibious 26 Battalion in Elele, Port Harcourt.
He has also been enlisted as a Military Observer at the United Nations Verification Mission II in Angola. The lieutenant General has amassed a lot of honours and awards in his service which include the Forces Service Star Award (FSS), the Meritorious Service Star Award (MSS), the Distinguished Service Star Award (DSS), the Grand Service Star Award (GSS), the Pass Staff Course Dagger (psc(+)), the Field Command Medal, the Training Support Medal and the United Nations Medal for Angolan Verification Medal II among many others.