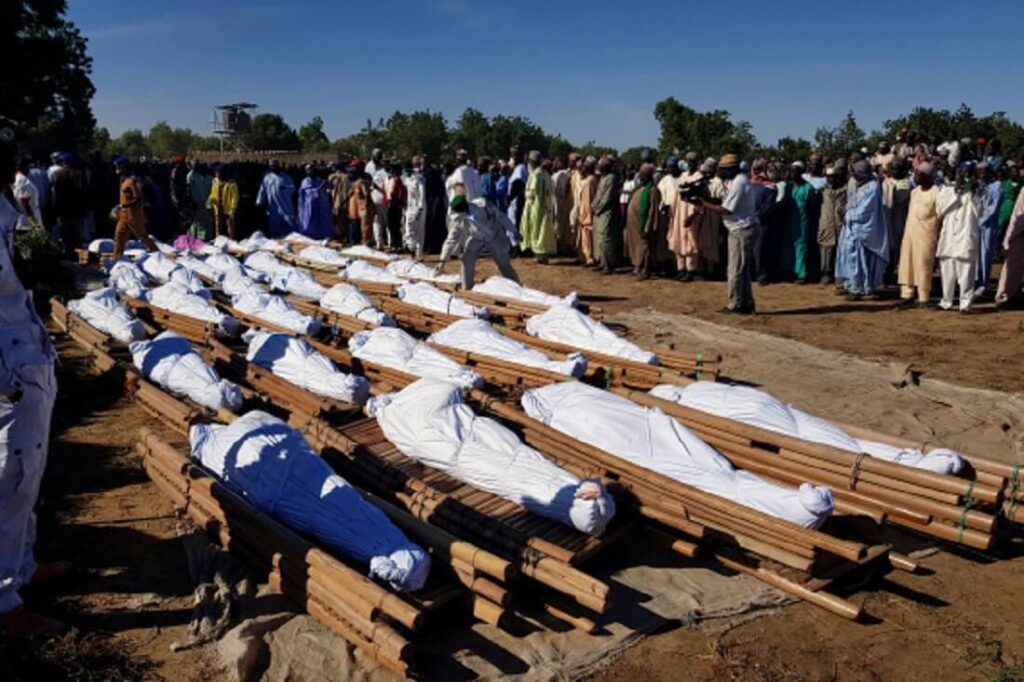 The United Nations humanitarian coordinator in Nigeria, Edward Kallon, has said that no fewer than 110 farmers were killed by Boko Haram insurgents in the November 28 attack on rice farms in the Zabarmari Community of Borno State.
Earlier media reports have claimed that around 40 farmers were killed in the attack with some stating 43 and others saying 44 victims.
A statement from the UN humanitarian coordinator in Nigeria, Edward Kallon, said at least 110 persons were ruthlessly killed in the attack.
Mr Kallon also lamented that several women may have been kidnapped in the attack too.
He said:
"I am outraged and horrified by the gruesome attack against civilians carried out by non-state armed groups in villages near Borno State capital Maiduguri. At least 110 civilians were ruthlessly killed and many others were wounded in this attack."
The statement further reads:
"In the early afternoon of 28 November, armed men on motorcycles led a brutal attack on civilian men and women who were harvesting their fields in Koshobe and other rural communities in Jere Local Government Area. Reports we are receiving are indicating these innocent farmers were the victims of this callous violence.
"We have also received reports that several women may have been kidnapped. I call for their immediate release and return to safety. My thoughts are also with the rural communities in the area, who are shocked by the brutality of yesterday's (Saturday's) attack and fear for their safety."