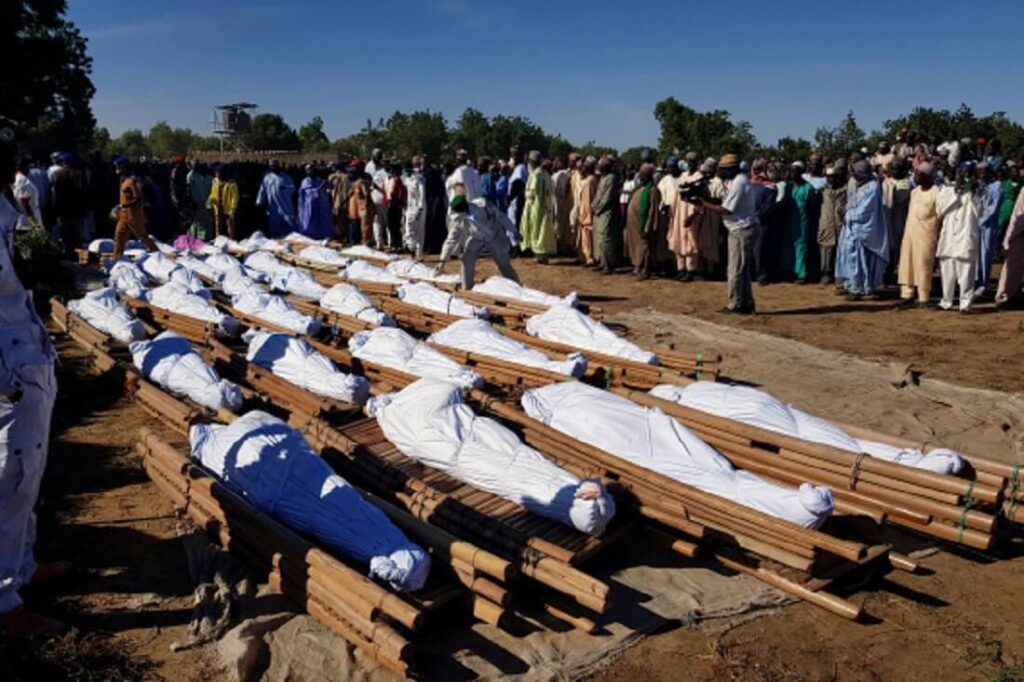 The United Nations had on Monday withdrawn its earlier statement that about 110 farmers were killed by Boko Haram insurgents in the Zabarmari rice fields attack in Borno State.
The Borno State governor, Babagana Zulum, had during a mass burial of the deceased farmers, told journalists that 43 farmers were killed.
However, a statement quoting the UN Resident and Humanitarian Coordinator in Nigeria, Edward Kallon, stated that at least 110 farmers were killed in the said attack.
In a new statement released on Monday, the UN said its initial statement was inaccurate. The organization said the earlier number of victims quoted by Mr Kallon was not correctly sourced.
In an email circulated to reporters, the UN urged journalists to disregard the initial statement.
The email reads:
"Please note the number of 110 civilians killed on Saturday's attack is an unconfirmed number and the correct version of the statement by the Resident and Humanitarian Coordinator is the one published yesterday on Reliefweb and used on OCHA Nigeria's Twitter account."
In the fresh statement, the UN has replaced the portion where it quoted "110 deaths" with "unspecified figure".
Meanwhile, there are reports that a search party was still combing the bushes for other missing farmers at the time newsmen visited the rice fields.
Sahara Reporters reported yesterday, November 30, that 38 more corpses have been recovered from the scene on Monday. The report stated that some bodies can never be recovered because they had been carried away by flowing water.