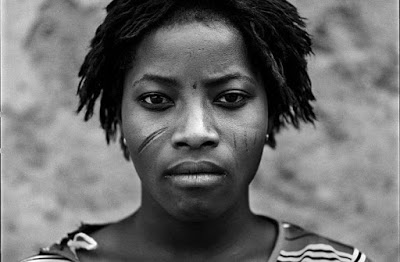 Government officials and other authorities in Nigeria have raped and sexually exploited women and girls displaced by the conflict with Boko Haram.


The government is not doing enough to protect displaced women and girls and ensure that they have access to basic rights and services or to sanction the abusers, who include camp leaders, vigilante groups, policemen, and soldiers.
In late July, 2016, Human Rights Watch documented sexual abuse, including rape and exploitation, of 43 women and girls living in seven internally displaced persons (IDP) camps in Maiduguri, the Borno State capital. The victims had been displaced from several Borno towns and villages, including Abadam, Bama, Baga, Damasak, Dikwa, Gamboru Ngala, Gwoza, Kukawa, and Walassa. In some cases, the victims had arrived in the under-served Maiduguri camps, where their movement is severely restricted after spending months in military screening camps.
"It is bad enough that these women and girls are not getting much-needed support for the horrific trauma they suffered at the hands of Boko Haram," said Mausi Segun, senior Nigeria researcher at Human Rights Watch. "It is disgraceful and outrageous that people who should protect these women and girls are attacking and abusing them."
Four of the victims told Human Rights Watch that they were drugged and raped, while 37 were coerced into sex through false marriage promises and material and financial assistance. Many of those coerced into sex said they were abandoned if they became pregnant. They and their children have suffered discrimination, abuse, and stigmatization from other camp residents. Eight of the victims said they were previously abducted by Boko Haram fighters and forced into marriage before they escaped to Maiduguri.
A situational assessment of IDPs in the northeast in July 2016 by NOI Polls, a Nigerian research organization, reported that 66 percent of 400 displaced people in Adamawa, Borno, and Yobe states said that camp officials sexually abuse the displaced women and girls.
Women and girls abused by members of the security forces and vigilante groups – civilian self-defense groups working with government forces in their fight against Boko Haram – told Human Rights Watch they feel powerless and fear retaliation if they report the abuse. A 17-year-old girl said that just over a year after she fled the frequent Boko Haram attacks in Dikwa, a town 56 miles west of Maiduguri, a policeman approached her for "friendship" in the camp, and then he raped her.
"One day he demanded to have sex with me," she said. "I refused but he forced me. It happened just that one time, but soon I realized I was pregnant. When I informed him about my condition, he threatened to shoot and kill me if I told anyone else. So I was too afraid to report him."
The Boko Haram conflict has led to more than 10,000 civilian deaths since 2009; the abductions of at least 2,000 people, mostly women and children and large groups of students, including from Chibok and Damasak; the forced recruitment of hundreds of men; and the displacement of about 2.5 million people in northeast Nigeria.
***
HRW.ORG