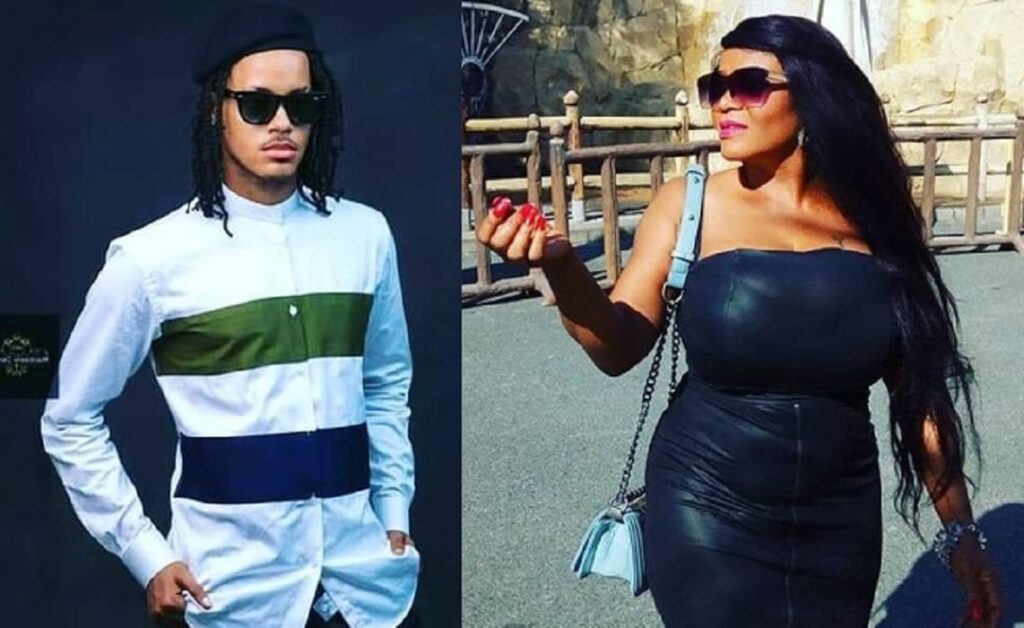 Cossy Ojiakor's German lover Abel Jurgen has called off their engagement after accusing the Nollywood actress and socialite of biting him during a fight.
Abel Jurgen, a German-based runway model, posted photos of his hand and thigh with bite marks and said the actress was drunk and got into a fight with him.
He wrote:
"Finally, it's over between Cossy and I after she got in a fight with after she got drunk. This what she did to me got bitten from different corners."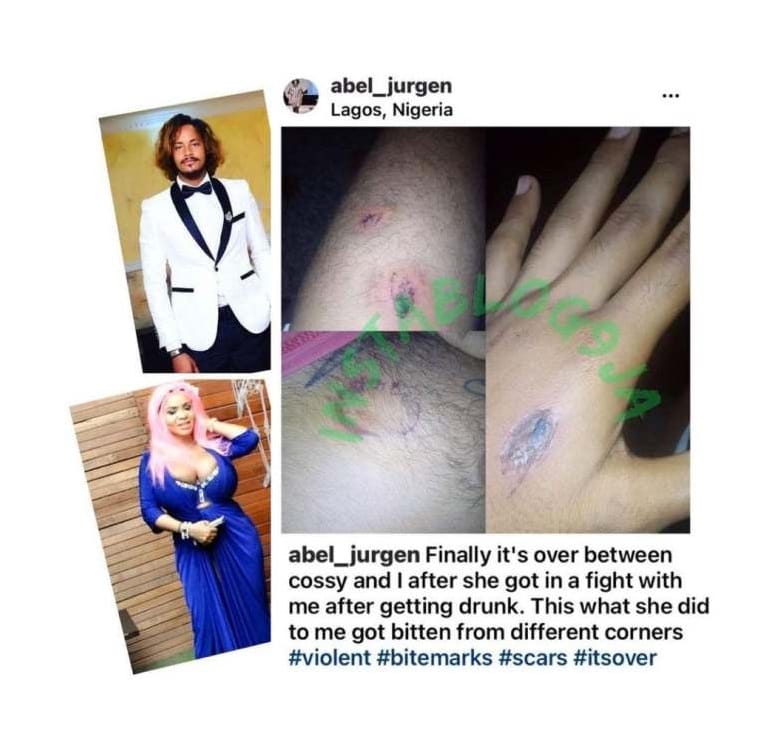 Cossy Ojiakor later talked to reporters about the incident and denied biting him.
The 38-year-old actress was reported to have said:
"We had a fight. I really don't want to talk about this…I did not bite him. He is being very childish and enjoying his minutes of fame. He started it so he can continue to tell people what happened that lead to the fight."
Orjiakor who was also reported to be in a moody state added:
"He is childish. And needed attention. We had issues. I told him to leave my house since Tuesday. I was surprised to see he posted that so we are truly over."
Before this development, the couple's planned December wedding had been a buzzing topic in the media.