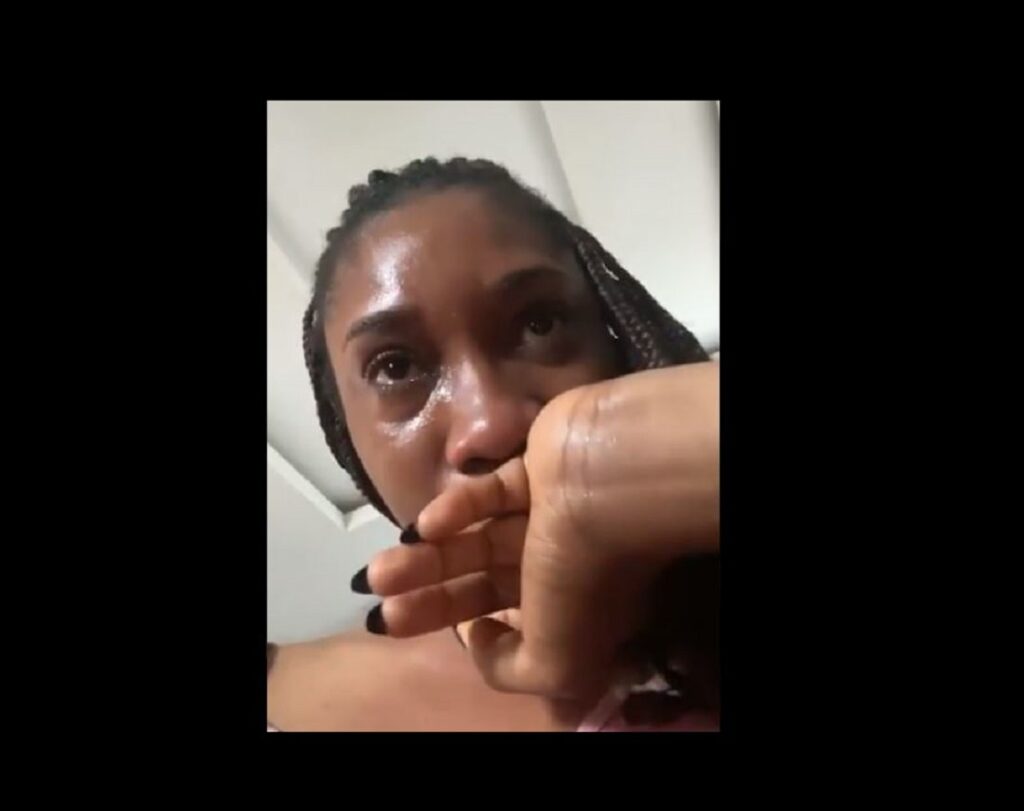 Nigerian journalist Oge Obi who is alleged to be the true brain behind the famous "Sex for Grades" documentary that had earned her colleague, Kiki Mordi numerous local and international awards, is reportedly contemplating suicide.
Oge Obi in a Twitter post made this Sunday afternoon, December 13, asked her fans to "forgive her" for what she was about to do.
She wrote:
"Started reading newspapers as a pretend news anchor when I was just a little girl. All I wanted to do with my life was to be the next Christiane Amanpour or Anas Aremeyaw. Forgive me some day but it's better this way."
In another post, she wrote, "Cyanide or ricin" and added a thinking emoji.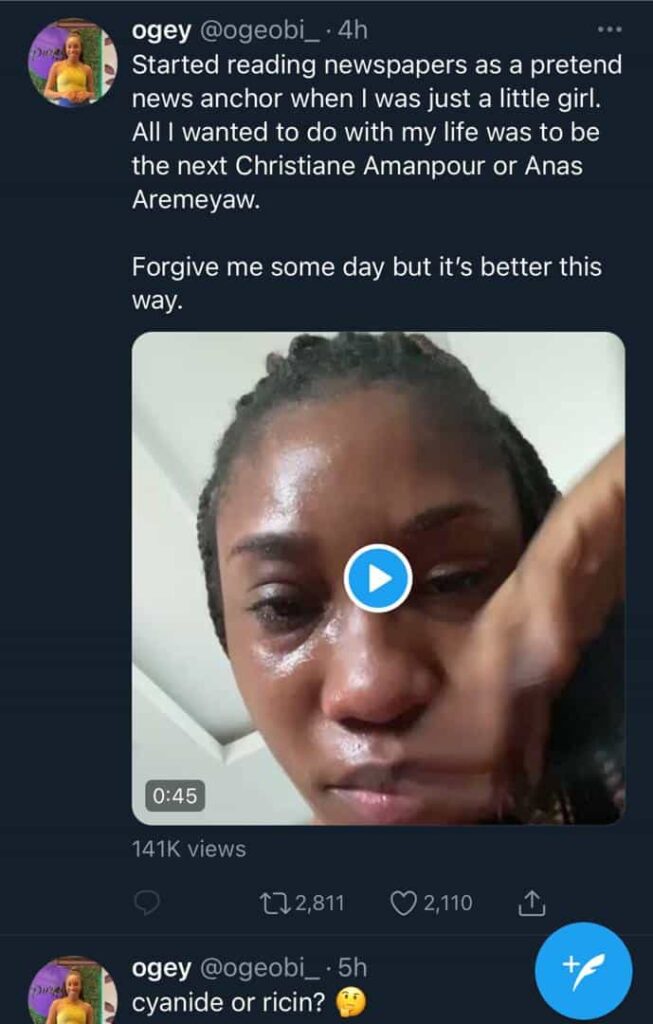 It is being reported that Oge Obi is the famous Kemi Alabi on the BBC "Sex for Grades" documentary – a name she had chosen in order to stay anonymous.
According to the stories, unlike Oge, Kiki Mordi who also worked on the documentary chose to expose her identity and ultimately became the face of the investigation and the one getting all the accolades.
The controversy
Social media reports had earlier emerged alleging that Kiki Mordi was simply hired to "narrate the story" but it was another journalist named Oge Obi who allegedly worked for the BBC at that time that conceptualized the idea, researched on it, pitched it to the BBC and ultimately co-produced the documentary.
Addressing the allegations, Kiki Mordi wrote in a social media statement that she became the "lead investigator" after joining the team.
She wrote:
"When I came on board, I didn't even know I was going to end up being the reporter and lead investigator."
Another section of her statement reads:
"I was just happy to help. This story is personal to me. I was happy to play my small part. I didn't hustle or apply or pitch or beg for this position. I just kept proving how useful, brilliant and professional I was. My hard work should never erase another's, everyone worked hard, everyone delivered."
As at the time of publishing this post, Oge Obi's current state is not known.