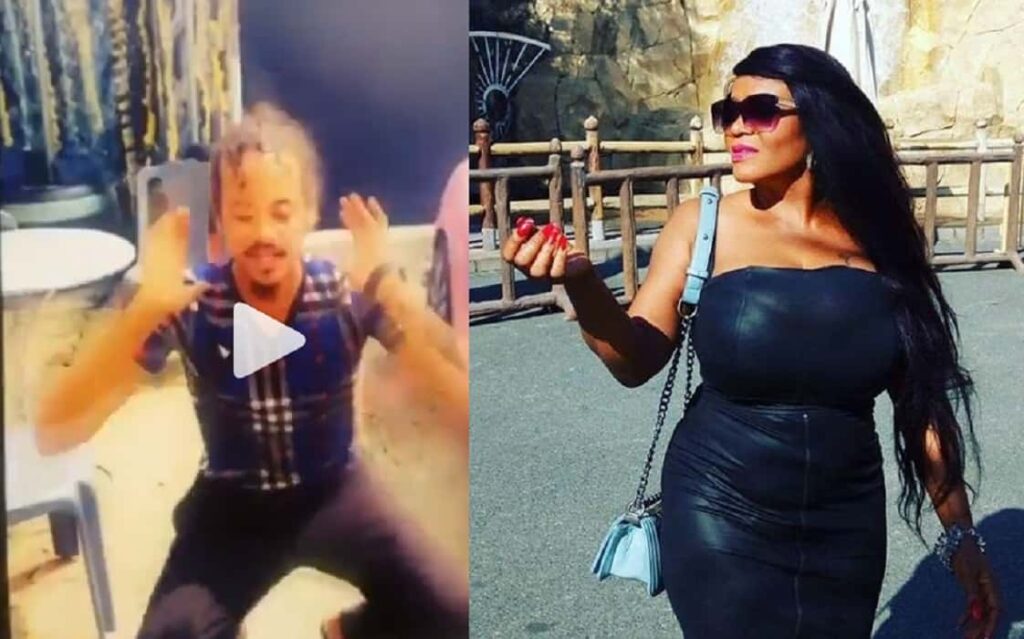 Controversial Nigerian actress and model Cossy Orjiakor has shared a video of her estranged lover Abel Jurgen frog jumping and begging her for forgiveness after their fight.
In the video, shared on Cossy Orjiakor's Instagram, Abel Jurgen is seen frog jumping and repeatedly chanting "Cossy, I will never hit you again".
Recall that the German-based model had earlier taken to social media to call off his engagement to Cossy Orjiakor after he accused him of biting him during a fight.
Cossy Orjiakor wrote a lengthy message alongside the video where she disclosed that she has played the role of a mum to Abel Jurgen for 9 months but she is not ready to do that anymore.
The 38-year-old actress wrote:
"For 9 month I played the role of a mum to you but not anymore….. your so toxic and violent … So I am moving on next week… there are things frog jumps can't fix anymore… I have decided to take back the name German machine because I gave that to you. U know ur dad is Netherlands's …..a video of one of his violent attack on me where I captured him in the background is on @cossysxcapades German machine is a black sex toy I bought in Germany.
"My future man…. pls make sure u have a house ( rented or not because I won't harbor you in mine) Make sure you have a car (because I won't let u drive mine) make sure you have Life( I don't need a body guard to police me around my male friends) make sure u have a prick. Not the bender type that makes errection. painful when am riding you.
"And also not the urgent 2k type because I want to go on vacations …. trips…feel free to say hi from Monday next wk. I will be humble and chat nicely… German machine is a red and black badass bulldog with a wearable prick. Wish I can. Post it's picture. I bought it in Germany in 2015… my German machine never left … it is right here with me. …Am saving it my next…Let the dating game begin."
Watch the video HERE.