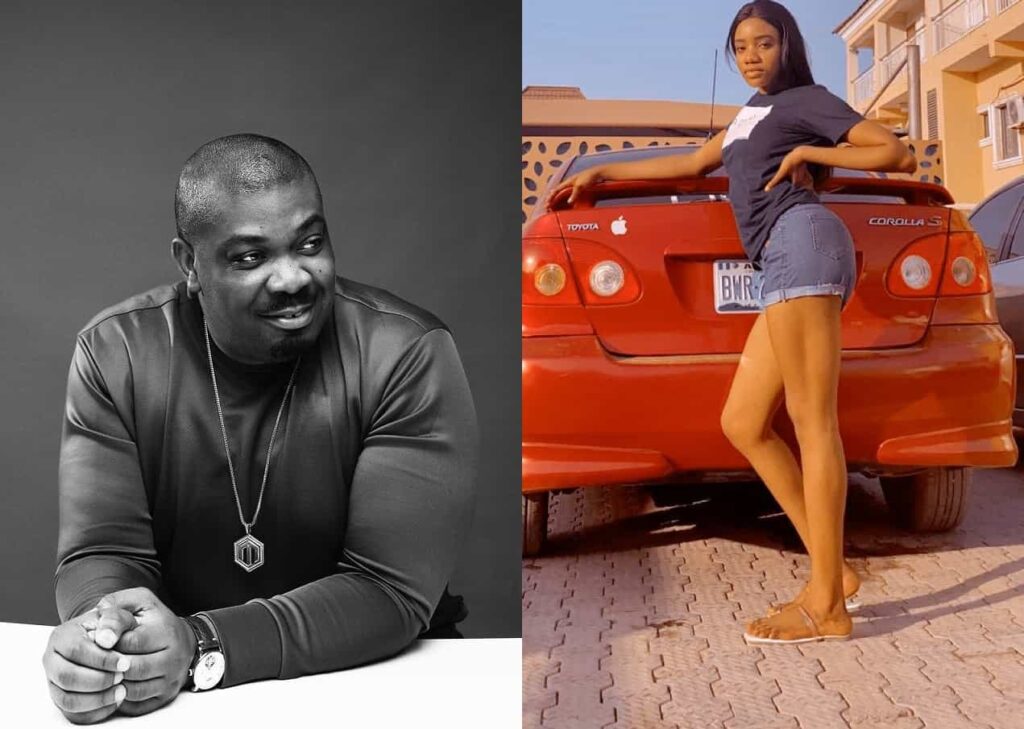 Nigerian music executive Don Jazzy has denied giving a Twitter lady called Vivian Rora N5 million naira to buy a car.
Twitter user Vivian Rora had earlier on Twitter tagged Don Jazzy in a tweet where she claimed the record producer had given her N5 million naira when she complained her car broke down.
Vivian Rora wrote:
"Twitter Fams, help me thank @DONJAZZY for blessing me with a car gift. I told Donbaba my car had a breakdown, he sent me 5million naira to purchase this little baby. Thank you sir."
Reacting to the post and mention, a shocked Don Jazzy denied Vivian, telling her to take him to the person that gave her N5 million so that he can collect his.
Don Jazzy's tweet reads:
"Jesu! 5m ke? In this economy? Please introduce me to that Don Jazzy. He should come and buy for me too. Aunty, you re chasing away my helpers o."
Following the drama, Vivian Rora has been described as the ultimate "clout chaser" on Twitter.