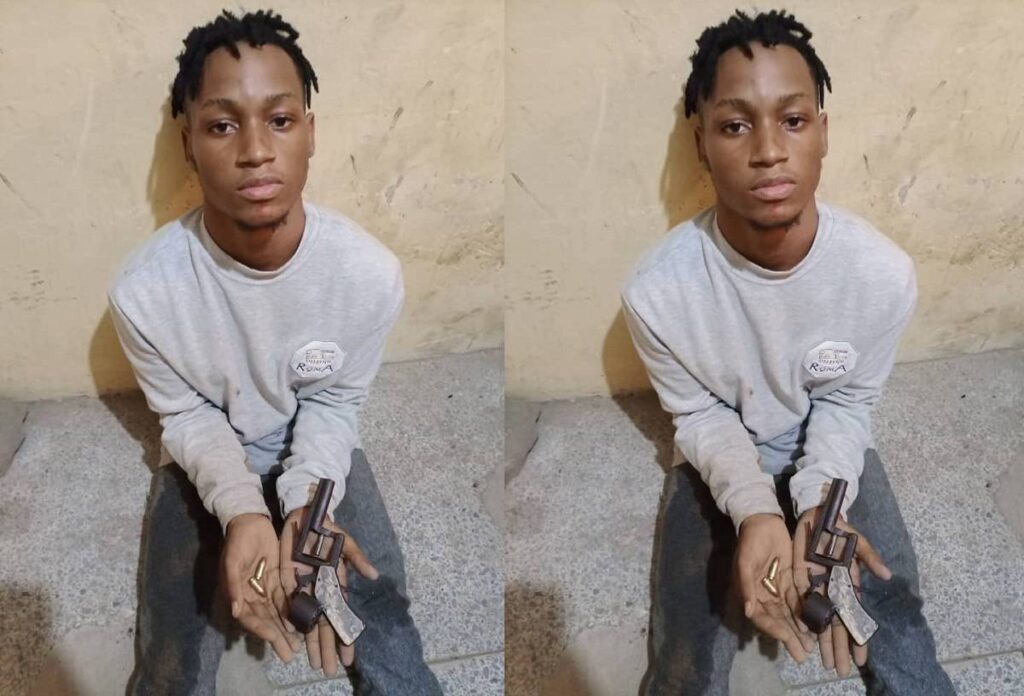 A 20-year-old student of the Imo State University (IMSU) named Onyeme Victor Chimaobi who was arrested by the police for cultism has caught the attention of social media users for his looks.
Onyeme Victor Chimaobi has garnered pity on the Nigerian social media space from many users who described as a "fine boy" and wished he had not gotten involved in crime.
Pictured above, Onyeme Victor Chimaobi was arrested by the Imo state police command for engaging in cultism.
A police statement said the suspect was intercepted during a routine patrol. A locally-made pistol and two live ammunition were recovered from him.
Police spokesperson, SP Orlando Ikeokwu, said the suspect confessed he owns the gun and said he uses it to protect himself.
Onyeme Victor Chimaobi would be arraigned in court soon, according to the Police.