by Staff writer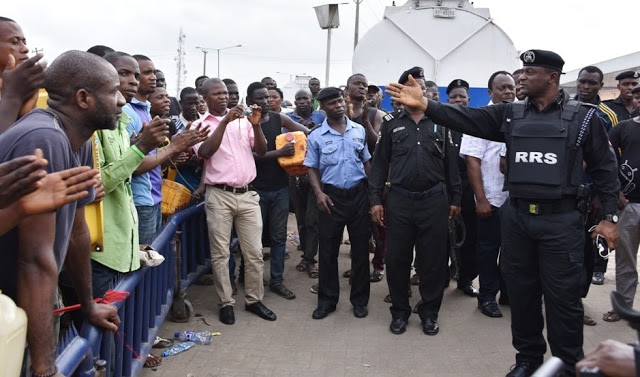 The Nigerian megacity of Lagos is known for its beauty and economic growth.
But not all places in Lagos is safe and worry-free. There are a lot of dangerous parts of Lagos that one should think twice before settling at. Some of these areas are worse and more rugged and ghetto than others.
In fact, till this day, one of the major problems of Lagos State is the high incidence of crime.

Because some areas are relatively calmer and safer than others, a good part of the Lagos experience is knowing where to and not be in Lagos.
From personal observations and other numerous sources, here are 10 most notorious areas in Lagos:
10. Iyana-Ipaja
A sudden concentration of hoodlums, cultists and kidnappers have turned this place into a well-known crime zone in Lagos.
9. Lagos Island
Lagos Island (Isale Eko) is the principal and central local government area in Lagos State. This area is filled with several hideouts for cultists and gang members. Also notorious for drug crimes.

8. Agege
Located in the Ikeja Division of Lagos, this suburb is well known for cult activities, petty theft and den of ritual activities.
7. Oshodi
Arguably the busiest area in Lagos, Oshodi is riddled with scammers, fraudsters, pickpockets and bag snatchers. This is one place you are advised not to stop and talk to strangers, no matter how good-looking and well-dressed they appear.
6. Ikorodu

Lately, Ikorodu has been turned into the cult headquarters of Lagos, well known for frequent territorial clashes between different cult groups. A major robbery also occurred here few years ago when two big banks were raided and many killed.
5. Ijora
This area has a dense population of thieves and hoodlums who perpetrate all sorts of crime, from stealing to kidnapping. The area also has a good supply of late-night harlots and inter–tribal fights happen often.
4. Igando
Militants, kidnappers and armed robbers have turned this formerly quiet neighbourhood to a place to be feared and stay away from.
3. Bariga
Bariga is notorious for frequent gun battles between different cult groups and street gangs.
2. Ajegungle
Since a very long time ago, Ajegunle has remained notorious for all sorts of criminal activities, mostly armed robbery and gang rape.
1. Mushin
Taking my number one spot is Mushin, the place where even law enforcement officials are scared to go.
This area has enough robbers, scammers, gangsters, fraudsters and kidnappers that hardly a day goes by without one recorded crime activity.
***
Notable Mentions:
a. Orile
b. Oworonshoki
c. Mile 12/ Ketu
d. Fadeyi
e. Ejigbo