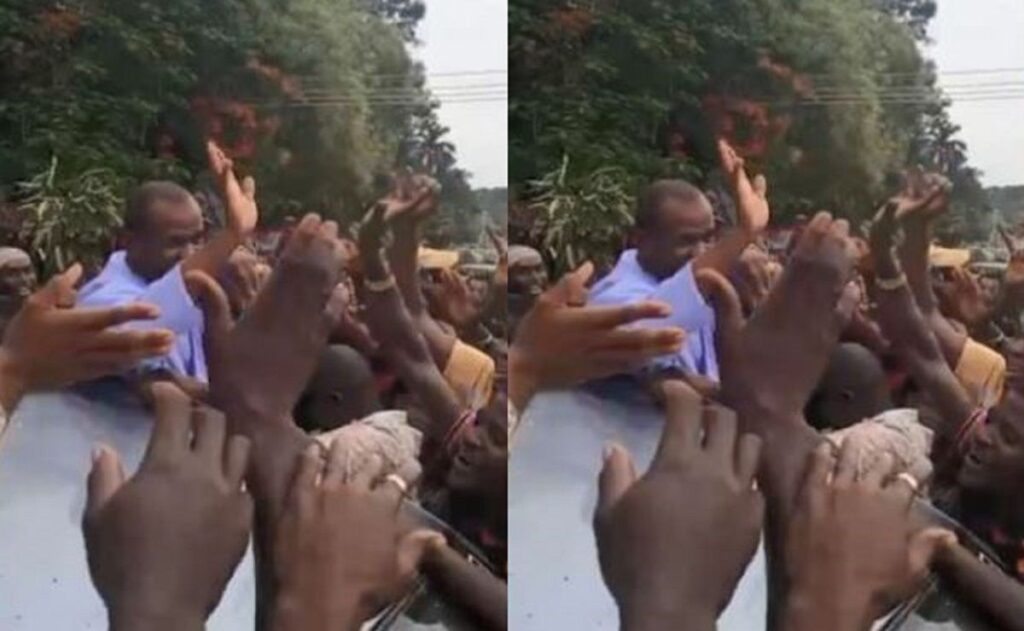 Nigerian Catholic priest Father Ejike Mbaka has been found following reports that he has gone missing.
Reports of Mbaka's abduction stirred a massive protest in Enugu this afternoon, May 5, 2021.
Members of Mbaka's Adoration Ministry had stormed the house of the Catholic Bishop of Enugu Diocese, Bishop Callistus Onaga, to protest for the release of the priest.
The priest has now being found.
According to information gathered by DNB Stories Africa, after some hours into the protest, an ash-coloured Toyota Rav4 car drove past the protesting crowd.
As the protesters spotted Father Mbaka, they went up in joy, shouting and hailing him.
Father Mbaka stood up from the roof of his car and waved at the crowd as they sang "Mbaka alota oyoyo – oyoyo" in his praise.