TWO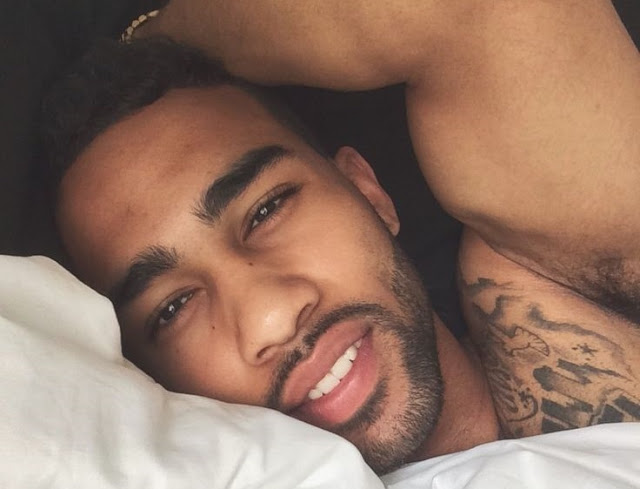 Read previous chapters HERE:

'Hi, Baby, what are you doing there? Thought you were sleeping.' The trembling in Christian's voice was apparent. Though he'd used masculine energy to calm himself, his shivering fingers, but his heart still beat faster than normal.

Susan stared at her husband, concern creeping into her face. 'I was, and then I heard voices. From the bathroom. Honey, what's going on?'

'Oh, no, nothing. Nothing to worry yourself about. I…I was…I was just speaking to a colleague from work. A work colleague.'

She walked up to him and put one hand across his chest. 'Baby, are you having problems at work?' she asked.

He crossed his arm round her and pulled her into him. 'Everything will be okay, Sweet Heart,' he said. His eyes steadied in the air. 'All will be fine.'

Under his arms, Susan nodded.

They walked back to the room and he told her he needed to get to the office right away.

Susan pulled away from him suddenly. 'To the office now? It's past twelve!'

'I know. But I'll be meeting with people from Abuja early this morning. I need to pick a file.'

Susan came back to him. 'Baby, this new promotion is stressing you out a lot, do you think it's really worth it?'

He nestled her into him. 'I will be fine, Honey. We will be fine.'

His chest rose and fell in a deep breath. Emotions roiled inside him.

For a split second while they were fastened together, he thought about opening up to his wife, telling her everything. But he pushed away the thought. He can't bring himself to imagine the shame, the disappointment, the total let-down. He was afraid that it would change the way Susan feels about him. It would change them forever. He can't afford to let that happen.

No. That's the last him he wanted. Better not to tell her. He'd just play to Jennifer's terms and earn his freedom tomorrow. A night is all she had asked for, all she'd said she needed to finally let him go. That, he would give to her. To save his marriage.

The roads were free as he drove to the hotel. No better time to drive on the streets of Lagos than past midnight. Strangely, the street lights shining gold across the straight, even road gave him a feel of London. The time he had travelled there with Susan to mark their first year together as man and wife.

As he remembered it now, he smiled and wanted to cry at the same time.

He drove past their church—somehow the image of Susan, wearing her short black gown, the one she normally wore with her long-heeled red shoe and a hat, came to his mind. She was sitting beside him on the front pew, as usual. And as Reverend Bassey preached in his high, commanding voice, he saw her raise one hand, waving, nodding, burying herself in the sermon.

Sometimes she held him, as though she wouldn't want him to be left out in the spiritual reinforcement.

Christian slowed the car. His emotions has gotten a substantial hold of him.

He considered turning back. Going back home to his wife. The thought lingered in him till the car—his silver 2013 Toyota Corolla—came to a halt at the corner of the road.

He picked his phone and dialled Jennifer.

'I'm sorry, I don't think I will make it,' he said, bothering not to add any other thing to the words.

'Okay,' came the calm female voice from the other end.

But underneath the quietness of Jennifer's voice, Christian saw menace. Ripe and full blown. He has never been this afraid in his life, more to say, caused by a woman.

As if to confirm his thought, Jennifer added, 'See you tomorrow then', and hung up.

Christian held the phone up in his hand, not knowing what to do, what to think, what to feel.

When he was a kid, he used to destroy things in anger. If his hand-made car with wheels carved out from old slippers, started to misbehave, he would try to fix it at first. But if it proved stubborn, he would hurl it to the wall and be sure that it was destroyed completely before entering the house.

Now he suppressed the urge to hurl his phone to the windshield of his car. He is a man now, a new thought rose inside him. A man capable of taking charge. A man capable of handling his emotions, or any situation they had inadvertently landed him in.

He started the engine and drove off. A few minutes he was in front of the hotel—Apartment Royale, Opebi.

Inside, he walked up the bright hallway to Room 204.

Jennifer opened the door before he could knock.

She was wearing only a pant and a bra. Christian swallowed hard.

Jennifer was quite an appealing creature—tall and rightly-curved, but the anger whirling up inside Christian obstructed any feeling of appreciation.

He would still feel the same way even if Jennifer stripped completely naked.

He will not deny that he had found her quite attractive the time she newly arrived. The time she was new, fresh and innocent—innocent-looking— with her well-polished English accent and calculated smile. But now in this sin, all he saw was a dark horned female figure with a tail.

'I'm here,' he said, face unsmiling. 'So get on with it.'

Jennifer stared at him from the bed where she now sat, one naked leg over the other, body pulled back onto her arms on the bed.

Her eyes were soft, almost exuding sadness. Or regret. Christian wished it was the later.

'Sit down,' Jennifer said.

He perched on the arm of the chair facing the bed—a puffy arm-chair looking like a sitting fat woman.

Jennifer stood and walked to the fridge. When she extended the glass of wine she'd poured for him to Christian, he shook his head. 'I don't want to drink,' he said.

She gave him an urging nod. 'Come on, take.'

He eyed her and took the glass from her.

'See, Chris, I'm so sorry it had to be this way,' Jennifer started, walking back to the bed. She sat down, crossed her legs and pulled back onto her arms again.

'Jennifer, I'm married, do you realize that?' he said, the wine glass secured in his right hand. He made no attempt to drink from it.

'I know you are married, Christian. Believe me I can imagine your situation,' Jennifer said. Her voice took a sad tone. 'As you know, I've been there before. But you must admit that this is not entirely my fault too.'

Christian's eyes ran to her. 'What do you mean by that?'

'I mean you literally seduced me.'

Christian gave a dry chuckle, shaking his head. 'Seduce you, can't believe this. How?'

'Yes, you did, Chris. You did. What man wears only his briefs when he knows his female secretary is coming to his room?' She tilted her face, her eyes straight at him.

Now the images of that night flashed through Christian's mind. He remembered the hotel in Benin, where they had stayed for the conference. They had spent only two days.

Jennifer's room had been three doors away. He remembered now the white briefs he was putting on that night when Jennifer walked into his room. He felt slightly guilty. And now, for the first time since she handed him the cup, he took a small sip of the wine.

He was changing clothes when Jennifer knocked. He didn't know she was going to come in so soon. So instead of keeping her waiting at the door, he opened the door wearing only a pair of white briefs, before walking back to the wardrobe to pull on his trousers.

While he thought nothing of it, Jennifer's mind bustled with activity. She had glimpsed his hair-sprinkled chest, puffed up chest like that of a male fitness model, his hard and lumpy belly, strong well-curved biceps and firm, muscular thighs that gave the impression of a wrestler.

But most catching of all was the bulge between his legs. Though quite inactive, the way it curved to one side under the underwear, like a sleeping snake, gave away its beauty. It was a curve of adequate length, and thickness. Jennifer's mouth watered.

When he turned to head back to the wardrobe, she saw his firm and fleshy ass, and then she made up her mind.

It had been a terrible mistake, Christian realized it now. He wished he could take them back to that night so that he waited till he was completely dressed before opening the door for her.

But he had felt nothing. Before then he saw Jennifer as quite very innocent, and because they flowed well in conversation, he may have considered her a friend too. And he'd known— thought—she was religious, because she kept a big Bible on her desk at work.

He was feeling normal, till Jennifer, after giving him the rundown he requested, started narrating her personal troubles to him.

And in his bid to comfort the grieving lady, he fell into her charm. So much sadness hidden away under a smile, he'd thought after hearing Jennifer's story of how her husband had left her and run to America with a white woman.

Till now he couldn't yet tell how it really happened. Had he believed more in juju and stuff like that, he would have guessed it was it. It must have been, because everything had been to him like magic.

Jennifer had used a tactic he wasn't familiar with, yet was his code.

The sex had been brief and shallow, nothing like the depth of pleasure he explored with his wife.

But however trifling it was, that sex has now turned into something else. Jennifer had enlarged it into an object of blackmail.

That sex is the reason he is here now, perched on the arm of this chair, facing his blackmailer. Only she looked nothing like the regular blackmailers you see out there. Hers was of the subtle variety.

Subtle it may seem, but never any less cogent.

Jennifer had burst into tears after the sinful sex, claiming not to know what came over her. Christian in the pool of his own guilt had actually come close and folded her in his arms, nudging her to stop crying, that he was sorry. Even though he didn't know exactly what to be sorry for. The sex has happened on a sympathetic note in the first place, much like giving money to a homeless child.

But he didn't indulge this thought for long. He battled with more serious ones inside. In his mind, the image of his wife spread across like a billboard ad.

Only two days after, when Christian still battled to return to normalcy, Jennifer came with the stories of how she now dreamt only of him, thirsts only for him, and couldn't breathe because of him.

'Jennifer, what do you really want,' he asked her now, hoping to get a different answer –the real honest answer— this time that he was in her presence, because he'd asked her the same question many times over the phone before.

Still Jennifer's answer was the same. 'I want you, Christian, I want you so badly.' And then she added, to a much alleviating note, 'But since you've made it clear that I can't have you, consider this night my final payoff. And you had better make it worth it.'

With that Christian poured all the content of his glass into his mouth. He walked to the fridge and poured himself another glass. And then another.

Jennifer watched him with small smile.

His eyes were reddened as he came to the bed. And in that madness he gave her mad sex, thrusting in and out of her with all his might, turning her this way and that on the bed, jerking her legs up and down and then sideways almost at the same time. He was determined to fuck her to sanity.

But Jennifer was an experienced lady. She was not the woman to ask a man to stop.

After he finally arrived and slumped to the bed beside her, chest sweaty and heaving, she pulled the sheets over her naked breasts and watched him with empty eyes.

And then a smile cracked out of her face. There, beside her, was just the kind of man she needed. All she had ever wanted in a man. The man she'd sought for for so long.

The agreement of never contacting him again after this night might as well be damned.

Who finds what she has been looking for for so long a time and then stupidly allows it get away?

Nobody! The reply came swiftly from a corner of Jennifer's mind.

Soon Christian was snoring in drunken sleep. She stood and picked his trousers from the floor where he'd carelessly thrown them off in the bout of lunacy.

From his pocket, she took out his phone and wallet.

She looked at him. He was as gone as dead.

Jennifer knew she had just enough time to do what she wanted to do.
Drop a comment if you want this story to continue…
Visit THIS PAGE to buy the complete book and save yourself the stress of having to wait!