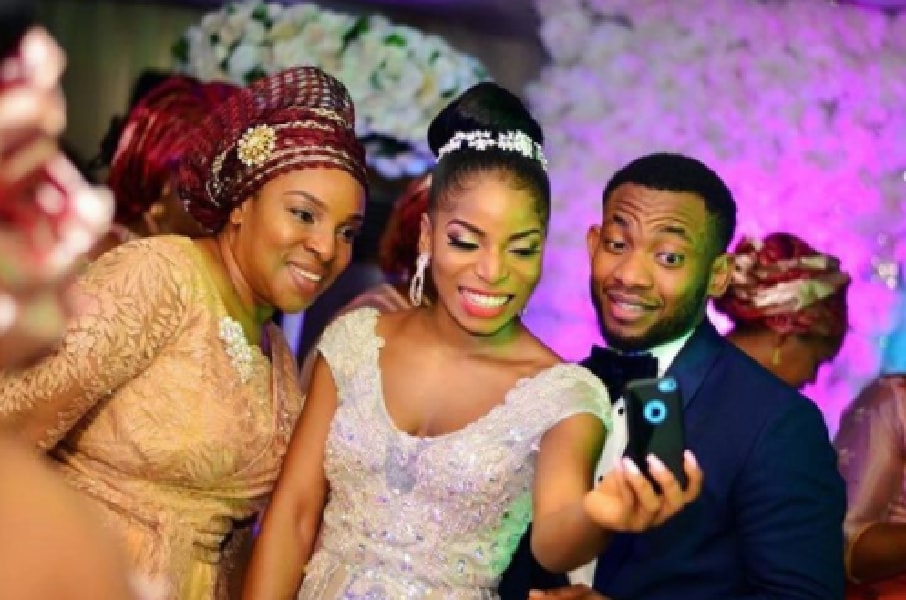 Liz Benson is a popular Nigerian actress, TV personality, philanthropist and evangelist.
She is one of the prolific pioneers of the Nollywood industry who thrilled the heart of many movie lovers in the '90s.
The actress whose full name is Elizabeth Benson holds a degree in Dramatic Arts from Sylvania State College in the United States.
The legendary actress started her acting career at the age of 5 as a child actress. Liz Benson rose to stardom after she featured in the popular NTA soap opera, 'Fortunes' in 1993, playing the role of Mrs Agnes Johnson for almost two years.
Liz Benson was further established as a household name in Nigerian entertainment after she starred in the 1994 blockbuster movie, 'Glamours Girls', alongside other legendary stars like Eucharia Anunobi, Zack Orji, Ngozi Ezeonu, late Jennifer Okere and Gloria Young.
Liz Benson quit acting in 1996 – by the time she got back she was a born-again Christian and evangelist who preaches the gospel full-time.
Liz Benson disclosed in an interview after her return that she would only act in a movie she believes is in line with her faith.
Liz Benson's first marriage and husband
Liz Benson has been married twice. She lost her first husband and father of her three children, Gabriel Etim, in 1998.
Liz Benson was in her mid-twenties when her first husband died in 1998.
According to the actress, she was inspired by her late husband's character to remain strong enough to carry both herself and the children through the loss.
The Efik actress took a shot at love again and got married to Bishop Great Emeya of Freedom Family Christain Assembly in Warri, Delta State, in 2009.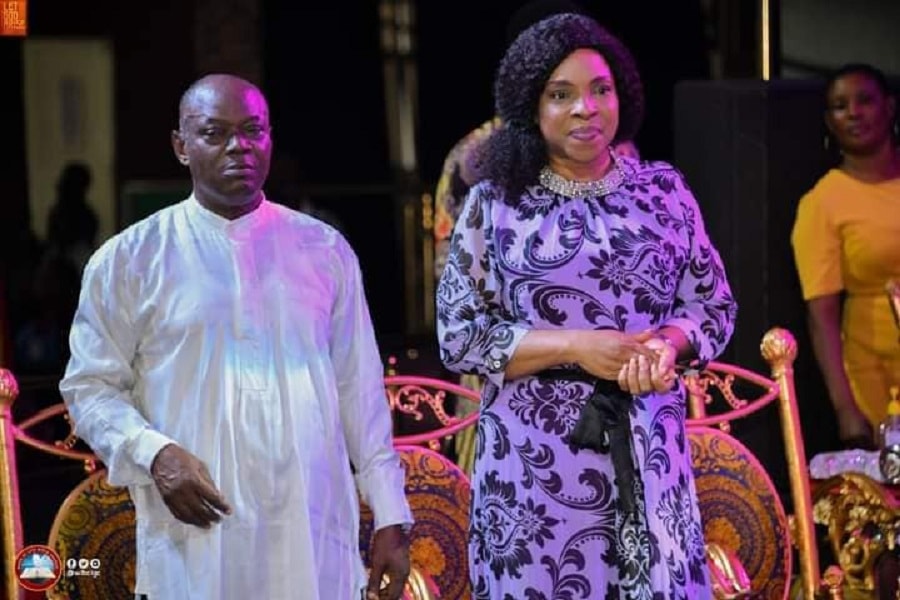 Liz Benson's second marriage, wedding, and husband
Liz Benson got married to her second husband, Bishop Great Emeya, after eleven years of being a widow.
Liz Benson and Bishop Great had their wedding on July 18, 2009, at the Rainbow Christain Assembly in Warri, Delta State.
Bishop Great who was also a widower before marrying the actress is a well-known pastor in Warri, Delta State.
The couple both live in Warri and together they run a ministry called 'Freedom Family Assembly'.
Liz Benson's children
Liz Benson had three children with her late husband, Gabriel Etim, before he died.
Full list of Liz Benson's three children:
Lilian Etim
Richard Etim, and
Roseline Etim.
Lilian Etim
Lilian Etim is the first child and daughter of veteran actress, Liz Benson. She is now a popular Nigerian chef known as Chef Leelee.
Chef Leelee is a happily married woman with a child. She married her husband, Promise Ugochukwu Diribe, in a lavish traditional wedding ceremony on April 1, 2017, in Akwa Ibom State.
She had her first child in 2019, after two years of marriage.
Richard Etim
Richard Etim is the only male child of Nollywood actress, Liz Benson. He had his education at Benin Republic just like his elder sister, Lilian.
Roseline Etim
Roseline Etim is the second daughter of Liz Benson. She studied Law at the University of Essex in the United Kingdom.