by Staff writer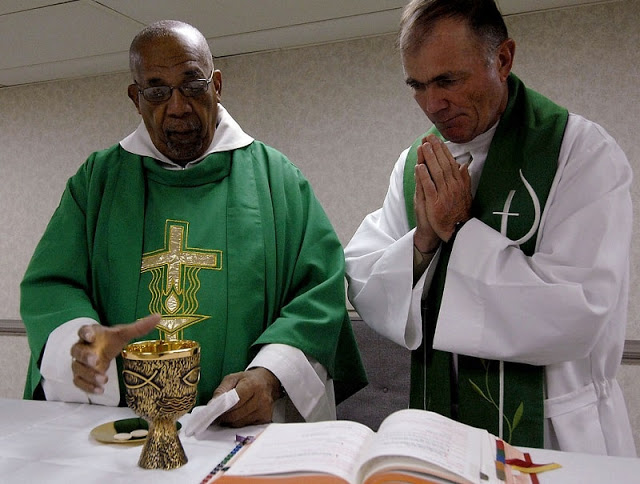 Under Roman Catholic law, it is forbidden for a priest to disclose information — under any circumstances — obtained in the form of religious confession.
If a priest breaks what's called "the sacred seal of confession," he will be subject to excommunication from the church.

The penalty for revealing secrets from confession is an automatic excommunication, preventing them from participating in the services.
Therefore, priests are very likely not to violate the Canon Law by revealing the confessions they hear.
"It's part of the point of the sacrament of confession. You can confess your sins to Christ, present in the priest, in the knowledge that that confession is utterly secret," Father Patrick tells DNB Stories.
"If that conflicts with a country's laws, the priest would rather go to prison than say anything. Perhaps that's one of the hazards of the vocation."

Though he cannot reveal the details of a confession, the priest can impose a penance, and that penance may include restitution and reparation; and he will almost certainly encourage the confessor strongly to turn yourself in.
In 1989, a Catholic priest named Joseph Towle told the court that the two boys held responsible for a murder were actually innocent because the real murderer, Jesus Fornes, had admitted to him that he was the killer.
Fornes has since died by then, and the priest believes his disclosure is what "Fornes's soul would have wanted."
"And I truly believe that at this moment … I have done what he wanted me to do," says Father Towle who had kept the secret for 12 years!
Before he stepped onto the witness stand, the Roman Catholic priest's credibility was attacked by prosecutors, who said Father Towle would be violating church law by disclosing the conversation.
The Archdiocese of New York, however, backed Father Towle and said his actions were appropriate.
On the day the men were to be sentenced in 1989, Mr. Fornes did go to court, and poured his story of remorse and guilt to a lawyer for one of the young men, but it came too late: both men, Jose Morales and Ruben Montalvo, were sentenced to a minimum of 15 years.
The courts in New York State have rejected their appeals and Mr. Fornes's direct testimony was never heard by a jury.
Attacked for his action to testify against a confessor in court, Father Towle insists his conversation so many years ago with Fornes was not an actual confession, but merely counseling.
Catholic University law scholar John Beal says, "If it was not a sacramental confession, then there is no reason why he cannot — and at this point, should not — come forward to exonerate two innocent young men."
In reaction to the big commotion his testimony caused, Father Towle says he has only one judge and that is God.
"Gentlemen, I have never been at more peace in my life, if that matters to anybody," he told reporters.