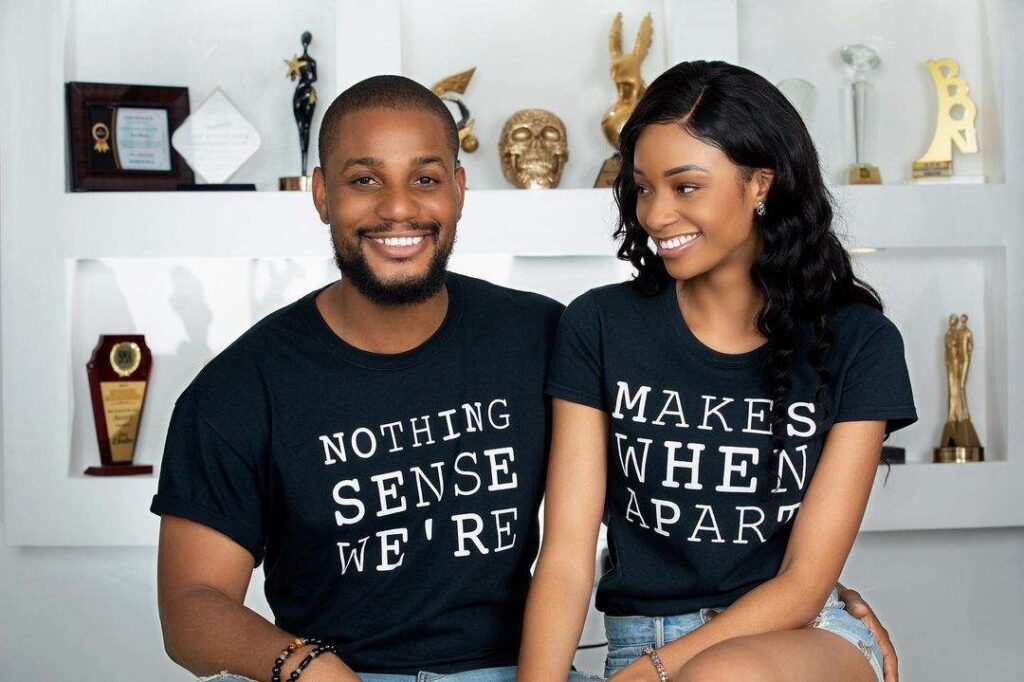 Alex Ekubo's ex, Fancy Acholonu, has released a statement officially confirming she has ended her relationship with Nollywood actor, Alex Ekubo.
In a statement she posted this evening, August 26, on her Instagram page, Fancy stated that she wants Alex to find happiness and live in his truth.
She wrote that "it is important that everyone finds happiness and live in their truth".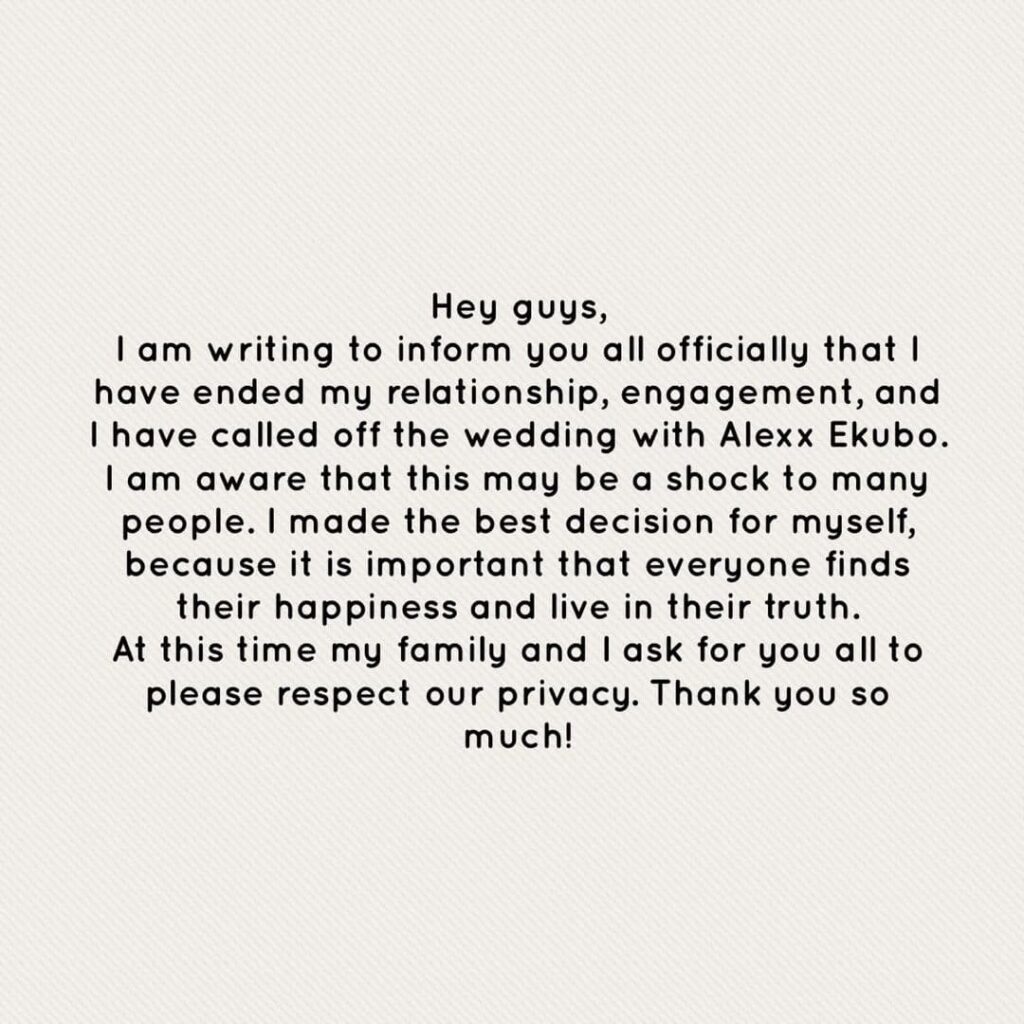 Alex Ekubo and Fancy Acholonu got engaged in Los Angeles, United States, in May 2021. Their wedding was billed to take place in November before the sad separation.
DNB Stories Africa reported news of the couple's breakup yesterday. Before Fancy made the breakup official, heartbroken fans have been begging the lovebirds to patch things up and come back together.