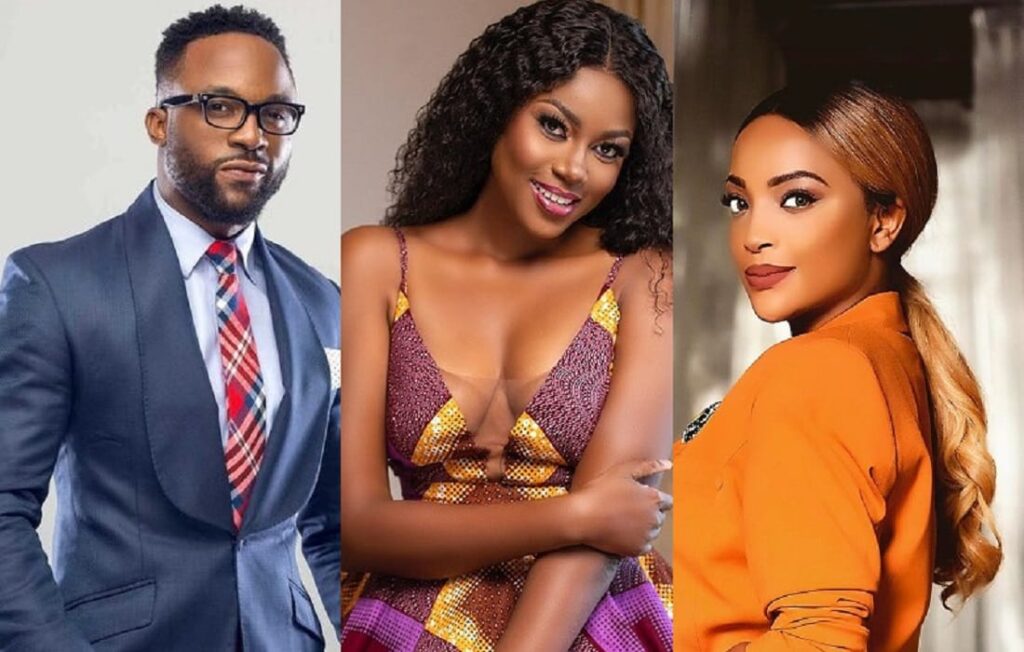 Iyanya is a Nigerian singer and songwriter. He rose to stardom after winning the first season of the MTN Project Fame West Africa talent show in 2008.
Iyanya's full name is Iyanya Onoyom Mbuk. He was born on October 31, 1986, and he is currently 34 years old. Iyanya is a native of Calabar in Cross River State.
He is also a graduate of Business Management from the University of Calabar. He co-founded the record label Made Men Music Group (MMG) with Nigerian music executive, Ubi Franklin, in 2011 before he decamped to Mavin Records in October 2016.
Iyanya found international fame in 2012 after releasing the hit single 'Kukere', which became a viral hit in Nigeria and beyond. In 2013, he followed up with another big hit, 'Your Waist' which also topped numerous charts. Both tracks appeared in his sophomore album titled 'Desire'.
Iyanya is not just a successful musician but also a good-looking Nigerian artist who has been at the centre of relationship rumours and scandals multiple times.
Is Iyanya married? Who is his wife?
As of the time of publishing this post, Nigerian singer Iyanya is not yet married.
Despite having been involved in different relationship rumours and scandals, the 'Kukere' crooner is neither legally married to anyone nor a baby daddy.
Iyanya has been linked with different women over the years, but, surprisingly, he didn't have a child with any of them, unlike most of his peers in the industry.
Iyanya's rumoured marriage and wedding
Reports of Iyanya's traditional wedding sprang up in 2015 after the singer shared pictures of himself and some of his colleagues clad in traditional wedding attires with captions to suggest he was getting married.
It was later discovered that the pictures were from a music video shoot for his song, 'Applaudise'.
Iyanya and Nancy Isime relationship
There were rumours around 2016 that Iyanya and TV girl, Nancy Isime, were dating. The rumours started after Nancy played Iyanya's bride in the music video of his song, 'Applaudise'. Nancy Isime later cleared the air, stating that she was not dating Iyanya and that she was only hired for the music video shoot.
List of Iyanya's relationships and the women he has dated:
Though he is presently single, Iyanya has been involved with different women both in and out of the entertainment world in the past.
Some of the women Iyanya has been involved with include:
Ghanian actress Yvonne Nelson
Businesswoman Freda Francis
A single mother named Magdalene.
Iyanya's relationship with these ladies made headlines in the media as they all ended in chaos and controversy.
However, the musician has revealed that he is going to try as much as possible to keep any new relationship he gets into away from the public to prevent it from ending in a disaster like his previous ones.
Iyanya and Yvonne Nelson relationship
Ghanian actress, Yvonne Nelson was the first publicly known girlfriend of Iyanya. The duo dated for about seven to eight months before they went their separate ways in 2012.
Their love affair was heavily publicized by the actress at the time, though Iyanya never publicly acknowledged their relationship until 5 years after their separation.
Their breakup was full of controversy and allegations. According to Iyanya, he had to separate from the movie star because they hardly had time for each other. On the part of Yvonne Nelson, the actress claimed she left Iyanya because of his infidelity and his constant denial of their relationship.
However, both parties agreed to the fact that they enjoyed each other's company while the relationship lasted. Iyanya revealed in an interview in 2017 that he missed the actress even after 5 years and he is yet to get over their breakup.
Iyanya and Freda Francis relationship
Freda Francis is another lady Iyanya got entangled with in 2015. Freda Francis is a businesswoman. She is the CEO of Oasis Spa and Global Orchard Service in Lagos.
Similar to his attitude with Yvonne Nelson, Iyanya also tried to keep his relationship with Freda Francis on a low profile. Iyanya and Freda Francis dated for a couple of months before cutting ties in early 2016.
Though much is not known about the reason for their breakup, it was only alleged that a single mother named Magdalene whom Iyanya has been seeing for some time caused the problem between both parties.
Freda Francis deleted her IG account after been taunted by the public for breaking up with the singer. Though she and Iyanya had unfollowed each other on Instagram before this.
Iyanya's relationship with Magdalene
Iyanya's relationship with Magdalene who is a single mother of one was the next news that hit the media in 2016, shortly after his separation from Freda Francis.
It was alleged that he has been on and off with the lady for about 6 years even before he dated Yvonne Nelson. However, things turned sour between them after Iyanya saw the photos Magdalene shared on social media.
The single mother had shared photos of herself in the singer's house while on a visit during the Christmas holiday referring to herself as Iyanya's main chick to spite his other admirers.
It was alleged that Iyanya got upset with her act of trying to publicize their affair and subsequently kicked her out of his house.
However, many speculated that the duo might still patch things up as that was not the first time the singer would be kicking Magdalene out of his house only for them to come back together.
List of Iyanya's children
As of the time of writing this post, 'Kukere' singer, Iyanya, is not known to have fathered a child with any of the women he has been involved with.