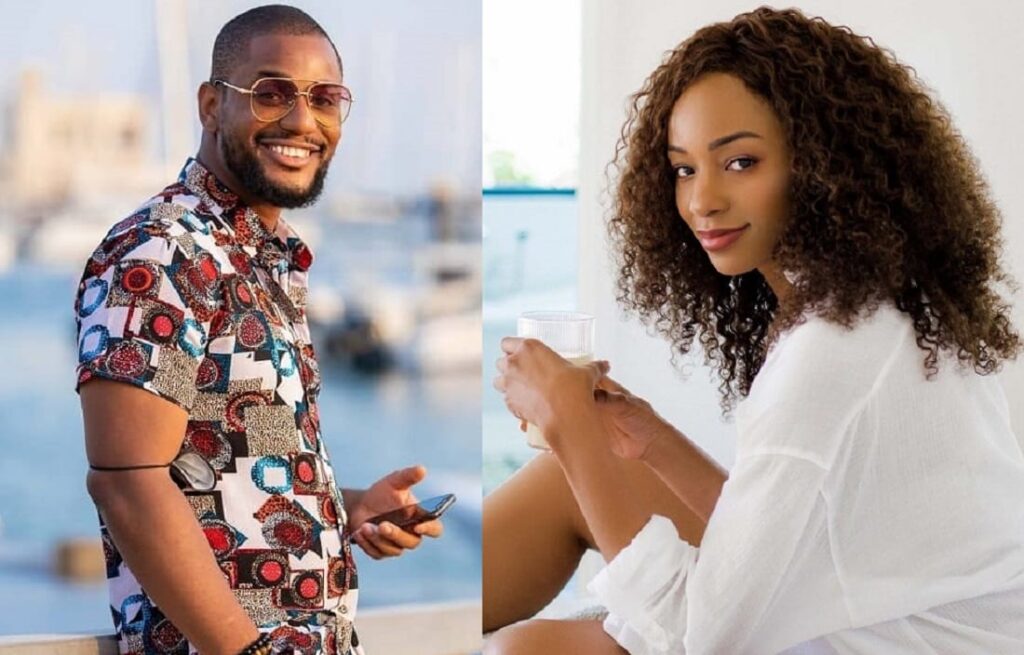 There is trouble in paradise!
Nollywood actor Alex Ekubo and his fiancee, Fancy Acholonu have reportedly gone their separate ways.
Rumours of the couple's separation began making the rounds on social media after it was discovered that Fancy has unfollowed Alex on Instagram and also deleted all photos of them together.
Their joint Instagram page dedicated to their love and union has also gone off-air. Their forthcoming November wedding has also allegedly been called off.
We learned it was Fancy who broke up with Alex and called off the wedding. She also reportedly blocked him on Instagram.
Recall that the couple announced their engagement on May 3, 2021, and later revealed their wedding will be coming up in November this year.
What we know and Alex Ekubo and Fancy Acholonu breakup?
As of the time of writing this report, DNB Stories has not been able to confirm the true cause of the lovebird's (alleged) separation.
There have been multiple reports from different sources, none of which we have been able to independently verify.
In one of the emails we received, an anonymous source wrote that Fancy Acholonu's decision to break up with Alex allegedly has something to do with a discovery she made regarding Alex's sexuality.
Recall that Alex Ekubo has been at the centre of gay rumours in the past, which the actor has many times denied.
In a 2019 New Year message on Instagram, Alex Ekubo maintained that he is not gay.
He wrote:
"Learn to live and let live. If a person wants to be gay, let them be gay in peace. Personally, I'm not, have never been and will never be. Let's allow people to be free and comfortable with their sexual preference. Stop the name-calling and shaming."
We hope the sweethearts settle whatever issues they have and come back together, at least for the sake of their fans.