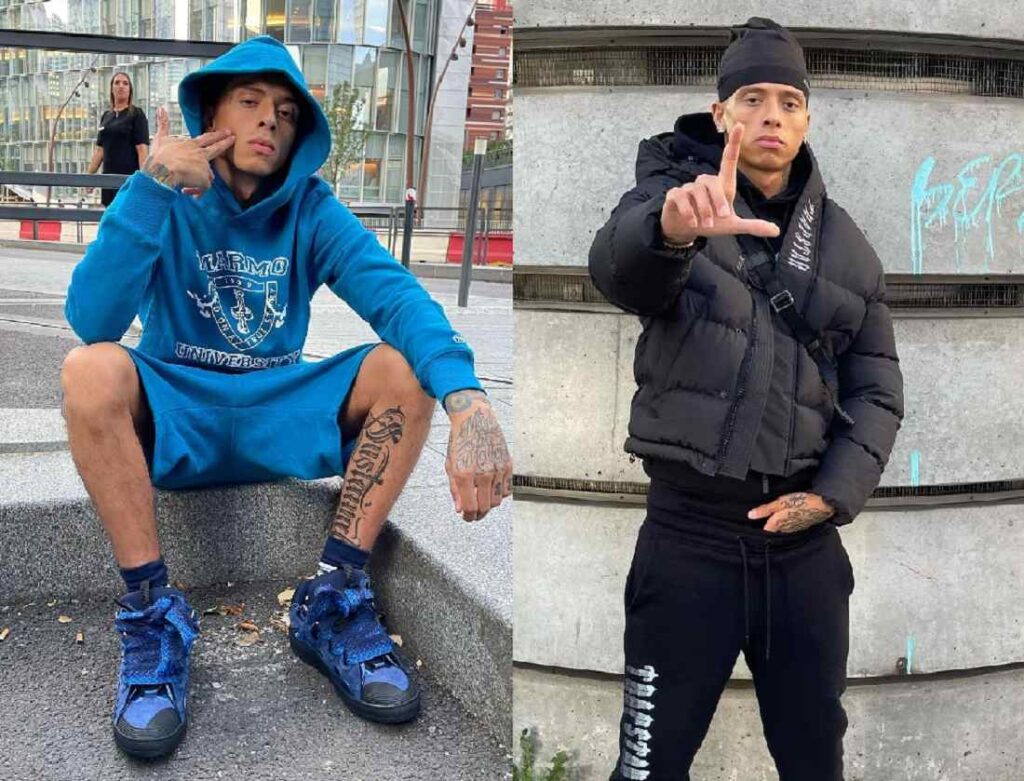 Who is Central Cee?
Central Cee is a British rapper and model. He rose to prominence in 2020 with the release of the singles "Day in the Life" and "Loading" which found success. Some of his hit songs include: "Doja", "Loading", "Sprinter", and "Obsessed With You".
Central Cee's real name is Oakley Ceasar-Su. He was born on June 4, 1998, in Ladbroke Grove, London. He is 25 years old as of October 2023.
Central Cee's parents
Central Cee was born to an English mother and a father of Chinese and Guyanese descent. His mother is identified as Rachel Ceasar while his father's name is unknown (as of the time of writing this article). According to reports, Central Cee's mother met his father at the age of 15 and began dating him against her parents' wishes. When Central Cee was seven, his parents separated and he began living with his mother and two younger brothers in Shepherd's Bush, London. Further information about his parents is scarce at this time.
Central Cee's siblings
According to reports, Central Cee has two younger brothers. One of Central Cee's younger brothers is Juke Caesar, a rapper who appeared on his "23" mixtape under the name "Lil Bro". Further information about his siblings is scarce at this time.
Central Cee's education
Central Cee reportedly attended Chelsea Academy in London. He later left school at the age of 16. Other details of his academic qualifications are scarce at this time.
Central Cee's wiki profile
| | |
| --- | --- |
| Real name | Oakley Ceasar-Su |
| Stage name | Central Cee |
| Date of birth | June 4, 1998 |
| Age | 25 years old |
| Place of birth | Ladbroke Grove, London |
| Career | Rapper, Model |
| Marital status | Single |
| Height | 5"10 |
| Nationality | British |
| Alma mater | Chelsea Academy |
| Instagram | @centralcee |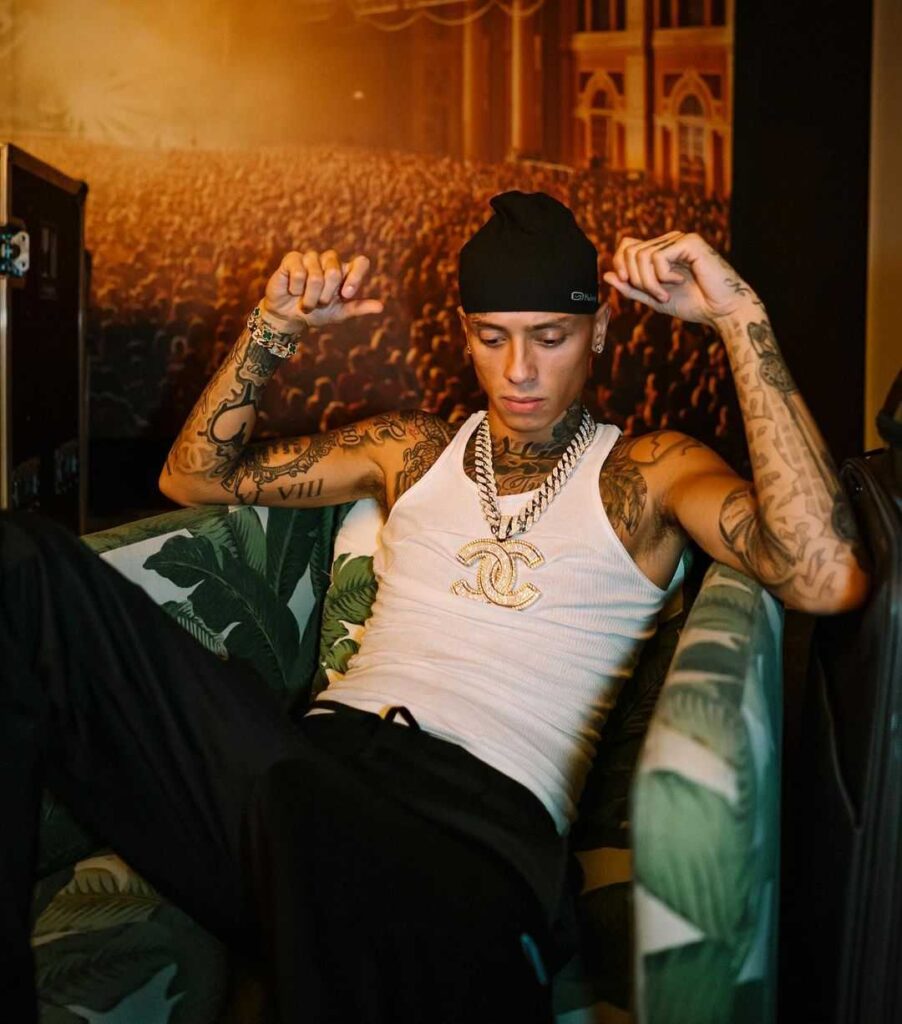 How Central Cee started his career
Central Cee began recording music when he was 14 years old after being inspired by a friend who took him to a recording studio. In 2014, he made an early public appearance on an episode of Charlie Sloth's "Fire in the Streets" series, where he used the rap name "Central Cee". In 2015, he made his first song appearance on the "Ain't On Nuttin" remix alongside J Hus.
In June 2020, Central Cee released his hit single "Day in the Life" which became a massive hit. That same year, he released another single titled "Loading". These two singles were very successful and made it to the Top 20 UK Singles Chart. In December 2022, Central Cee released the single "Let Go" which samples the English singer and songwriter Passenger's single "Let Her Go". That same year, Central Cee became the first UK rapper to achieve 1 billion Spotify streams in a single year.
In July 2023, Central Cee released his "On the Radar" freestyle with Canadian rapper Drake. The track debuted at number 80 on the Billboard Hot 100, becoming his first song to reach the chart. Aside from being a rapper, Central Cee is also a model. He made his modelling debut for Drake's Nike X Nocta collection in April 2021. He also participated in Jaquemus' "Neve World" campaign in November 2022.
How can I be homophobic? – My bitch is gay
In his 2022 song "Doja", Central Cee rapped: "How can I be homophobic? My bitch is gay" – the lyric has gone on to become one of the most memorable rap lines in the UK in the last few years.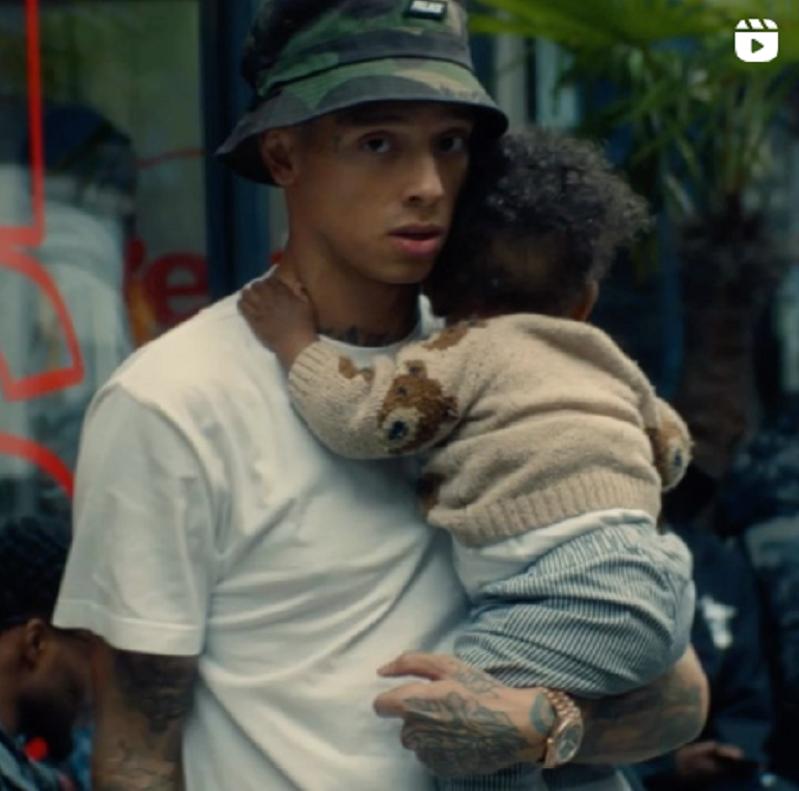 Central Cee's marriage and wedding
As of the time of publishing this article (October 2023), Central Cee is not married and does not yet have a wife. However, he has been in relationships with notable personalities in the industry.
List of Central Cee's girlfriends
Central Cee has been romantically associated with the likes of Liyah Mai, Malu Travejo, Kenza Boutrif and Madeline Argy.
a. Central Cee and Liyah Mai (2020)
Central Cee was romantically linked to model and social media star Liyah Mai in 2020. The pair sparked romance rumours when Liyah Mai uploaded a video in the passenger seat while Central Cee was driving. In the car, Central Cee was playing his track "Loading", where he raps about Liyah.
In the lyrics, he said,
"It's time that I find me a wife/More time I don't have type/But I wouldn't mind me a Liyah Mai (okay, okay)".
b. Central Cee and Malu Trevejo (2021)
Central Cee and Cuban-American media personality and singer Malu Trevejo were romantically linked when Malu shared a photo of herself and Central Cee. Further information about their relationship is scarce at this time.
c. Central Cee and Kenza Boutrif (2021)
Central Cee and English YouTuber and model Kenza Boutrif were romantically linked in 2021 due to their "chemistry" in his "Commitment Issues" music video. In the video, Kenza played Central Cee's love interest, leading many people to think they may be an item in real life. However, neither of them addressed the dating rumours.
d. Central Cee and Madeline Argy (2022)
Central Cee and English model, media personal and podcaster Madeline Argy were in a relationship in September 2022. The pair started dating in September 2022, keeping their relationship mainly off social media, but occasionally sharing sweet snaps of their dating life. They also attended some exclusive events together. The pair broke up in September 2023 with Madeline stating in an interview at Call Her Daddy Podcast in 2023 that she wanted to end the relationship for quite a while and that "there was a lot of toxic back and forth".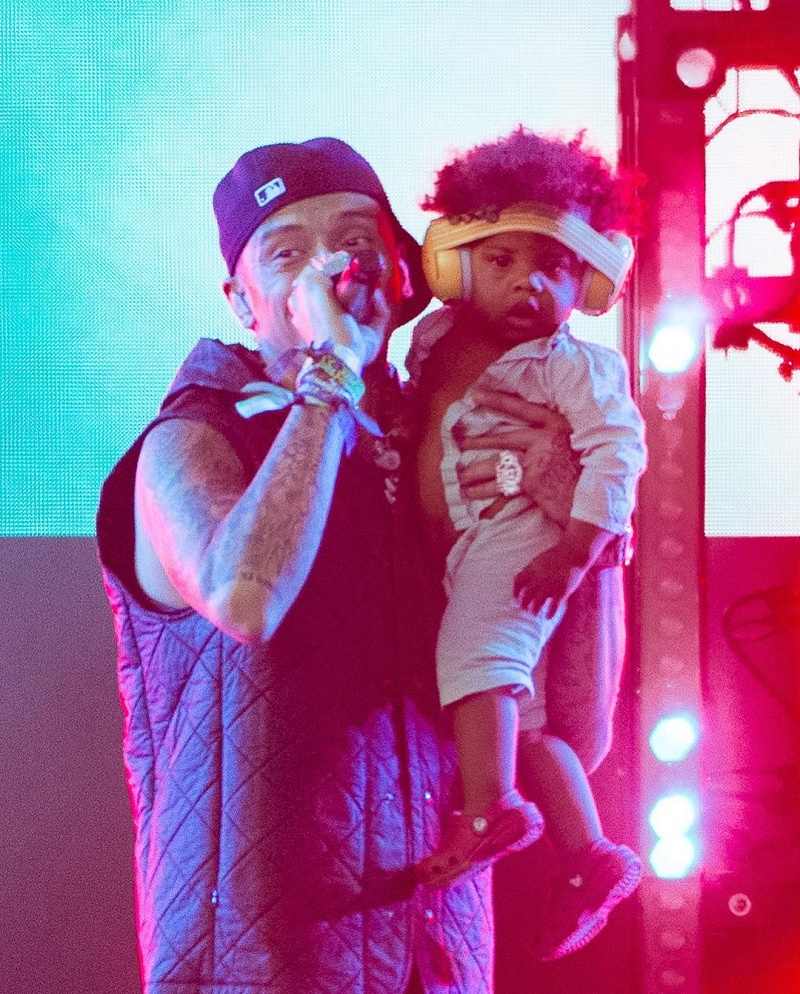 Central Cee's kids
As of the time of publishing this article (October 2023), Central Cee is not yet a father and does not have kids yet.
Speculations about the rapper being a dad started after he brought out a baby boy on stage at his 2023 Glastonbury performance. During the wholesome event, he was joined by fellow rapper, Dave.
He held the child throughout most of his performance of "Sprinter" with Dave. It was later revealed that the baby boy was the son of Nigerian artist, Olaolu Slawn.